Jump to navigation
Open Faced Bacon and Goat Cheese Sandwich
Weíre sitting on the porch doing the puzzle on the quiet morning of the Fourth of July and the smell of basil from the fields wafts through the air. Suddenly hunger strikes.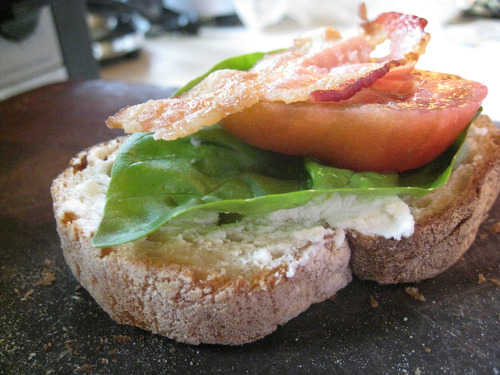 Well, we have all the necessary accoutrements for the first (sort of) BLT of the season.

The basil that inspired the sandwich: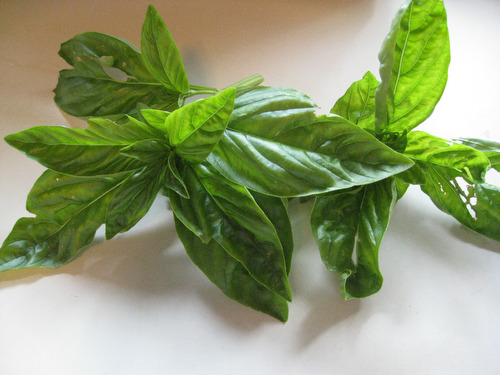 Bacon, natch: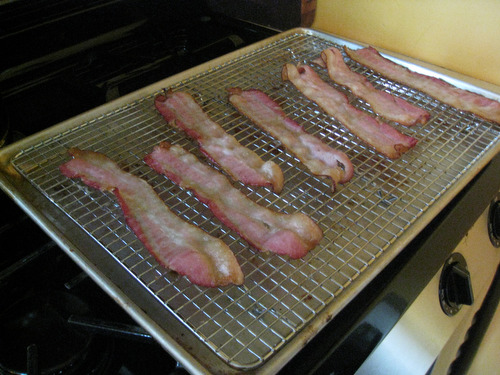 And bread and tomato. But instead of mayo, I went with goat cheese.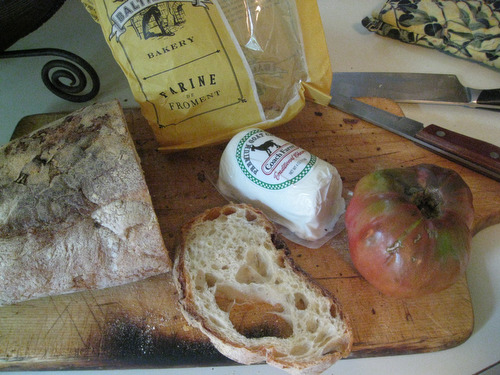 And instead of a sandwich, I went for an open face type thingy.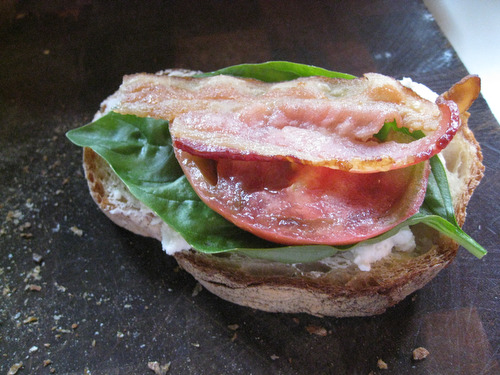 OK, so itís not really a BLT, but itís a great snack.

Open Faced Bacon and Goat Cheese Sandwich
2 tablespoons goat cheese, softened
4 slices bacon
2 slices crusty bread
2 to 4 slices tomato
Salt and pepper
2 to 4 large leaves basil

Take the goat cheese out to soften. Meanwhile, either fry the bacon in a saute pan or bake in a 400 degree oven in a sheet pan fitted with a draining rack for 25 minutes.

When the bacon is done, toast the bread. While the bread is toasting, slice the tomato. Salt and pepper the tomato slices.

Stack the standwich: spread the goat cheese on the toast, then place a basil leaf on top. Place a tomato slice on top of that and top with a bacon slice.

Serves 2.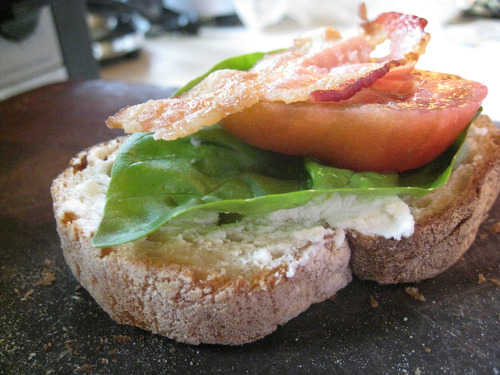 Comments
Add Comments