Jump to navigation
Dinner at the Old Fashioned in Madison
If you've only got one supper in Madison, most people (Mark included) will tell you to head to the
The Old Fashioned
It's all about celebrating Wisconsin food and traditions. The beer menu lists two kinds of beer: domestic (local craft brews) and imported (Budwieser, Coors). They also have a cool thin on their menu: Lazy Susans. We had to get one.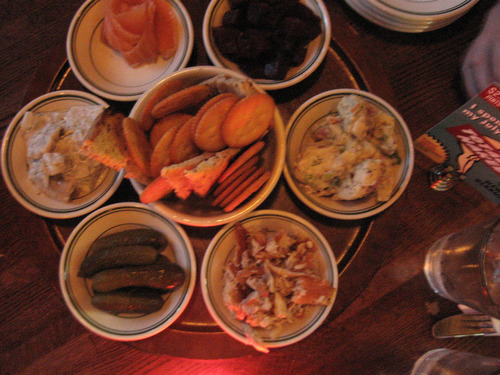 The Old Fashioned is on Pickney Street, sandwiched between L'Etoile Restaurant —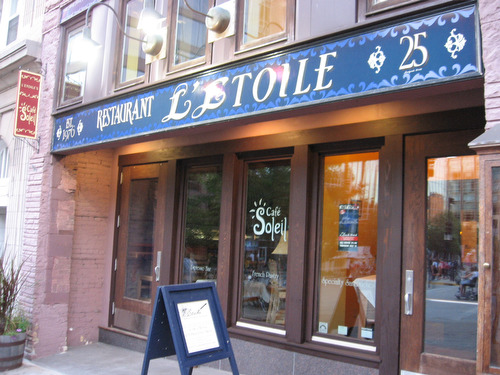 — which is well known as one of the pioneers in the New American and local movement (former chef-owner Odessa Piper is revered in that circle) —

and Harvest Restaurant —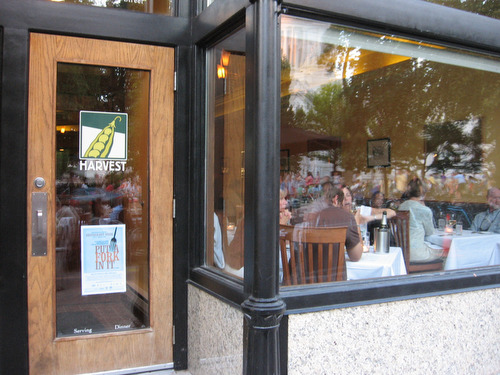 which was recently named as one of Gourmet's top farm-to-table restaurants. Yes, they're into the whole "local" thing here in Madison. A couple photos from Harvest: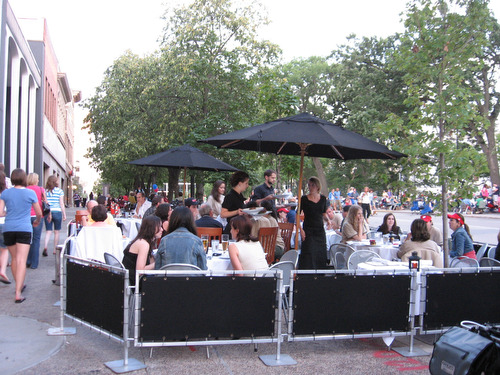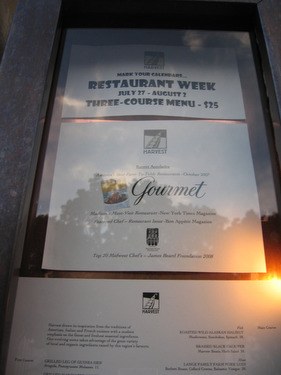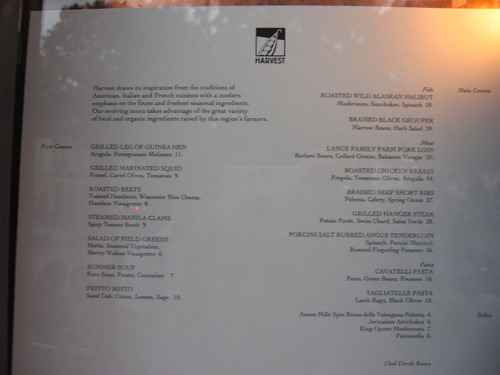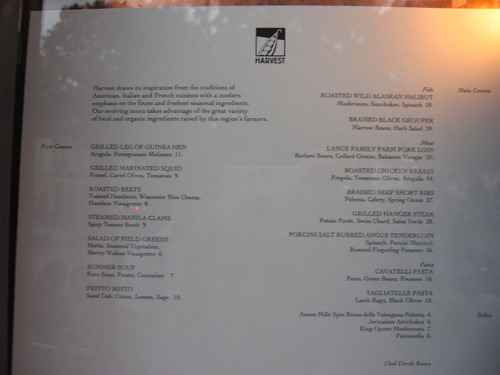 As I mentioned earlier, people are gathered on the lawn of the capitol for outdoor summer concert. These restaurant are right across the street.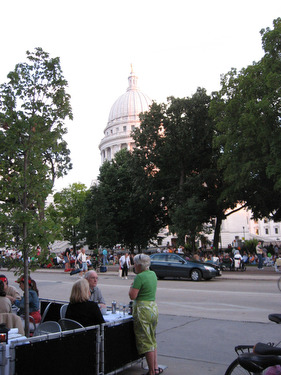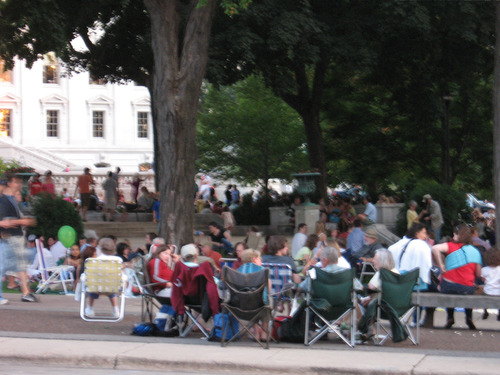 But alas, because the weather was perfect (75 and low humidity), all the tables at Old Fashioned were taken: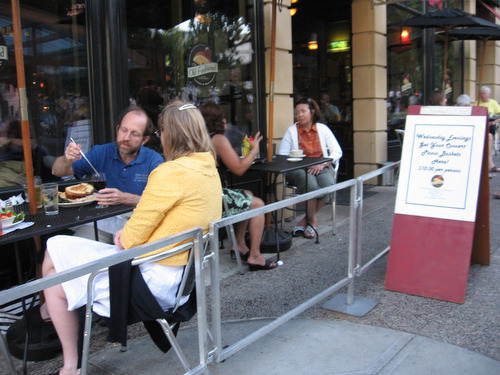 So we sat inside. Mom and Leigh: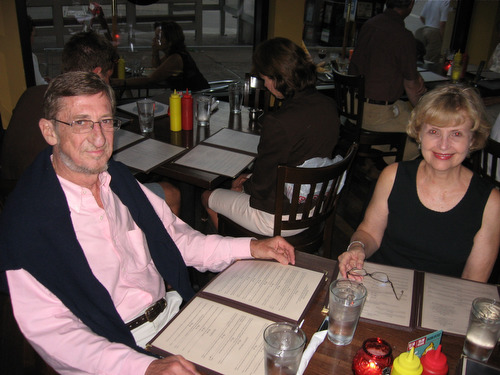 The bar: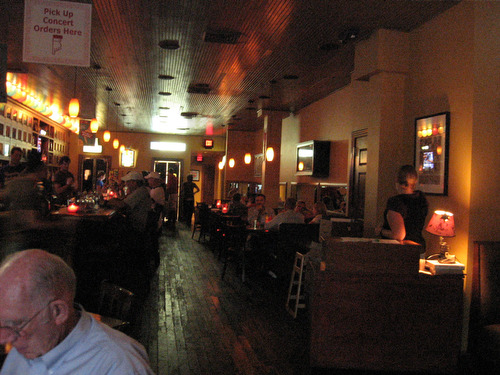 The logo (see the fruit? like a real Old Fashioned):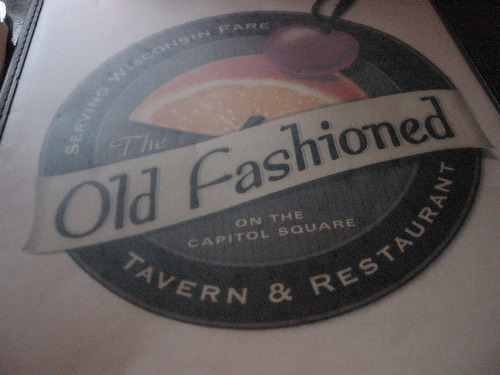 The game was on. Check out the PBR sign: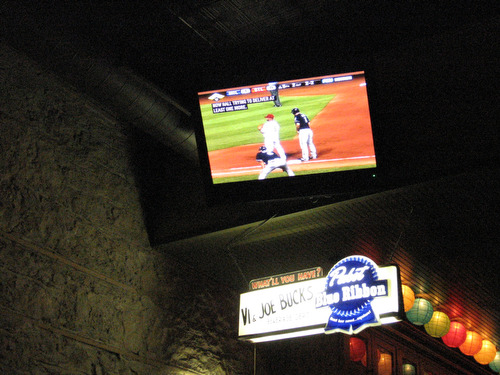 So the whole deal with the OF is not so much local, although there's plenty of that. It's more about tradition in Wisconsin. Like Friday fish fries. Foods of Scandinavia. Cheese and brats. It's a place where you can really get a feel for the foods of the region.

Here's their mission statement from the web site:

Inspired by the traditions of Wisconsin taverns and supper clubs, The Old Fashioned exists to pay tribute to the foods and spirits that make our state famous.

Here, that means so much more than beers, brats, and cheese. Don't worry, we take all those things very seriously, but we're equally committed to preserving the unique heritage that defines our way of life. When you walk through our doors, you'll not only experience what Wisconsin was, you'll taste what it always will be.

So we started with Lazy Susan No. 5 (they ask you to order by number):

No. 5
Cured and lightly smoked Norwegian salmon, smoked lake trout, creamed herring, dill potato salad, sweet gherkins, pickled beets, rye bread and crackers




All were great, even the herring, which I normally don't love.

Then mom and I split the burger.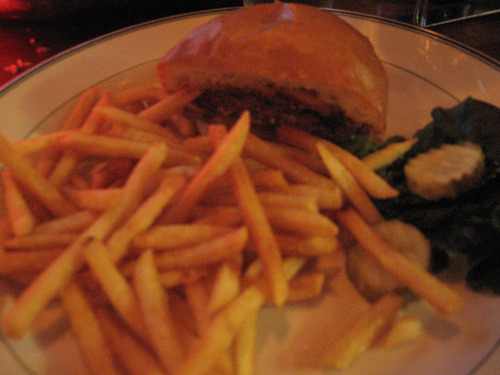 No. 30
The Old Fashioned House Burger-grilled over a live fire and topped with fried onions, Bavaria's hickory-smoked bacon, aged Cheddar, garlic sauce and a soft-cooked egg on a buttered and toasted roll

Really good, especially the bacon. And the egg, of course. Fries were good but not so original. Didn't stop me from eating them.

Leigh got the walleye and it was the best dish of the night.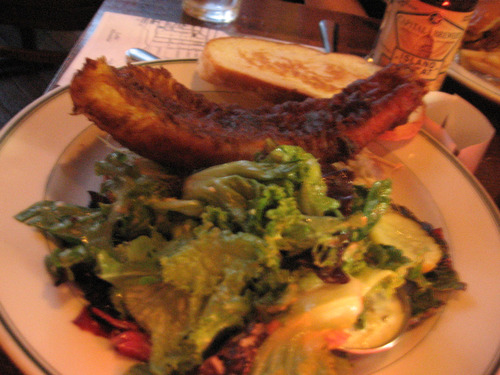 No. 36
Beer battered walleye with shredded cabbage, shaved radish and house-made lemon-caper tartar sauce on toasted country bread

It was hot and crispy and light and tasted just like a fish should.

Greg got the fish fry, which was a nightly special.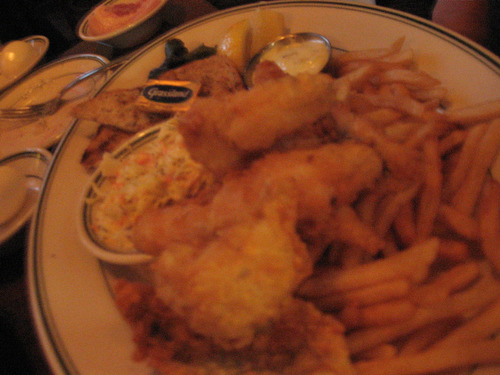 No. 55
Lake Perch Fish Fry – poppy seed coleslaw, matchstick fries, house-made lemon caper tartar sauce and rye bread

I also couldn't resist the pickled eggs. One spicy; one not. Both great: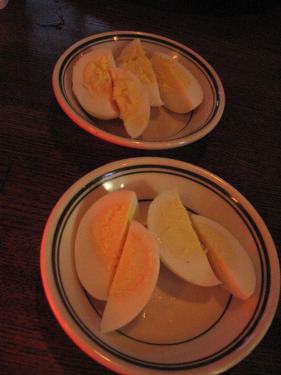 Greg tried a couple beers from the "Furthermore" brewery. He loved the name, and the labels: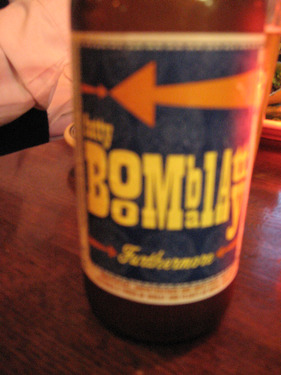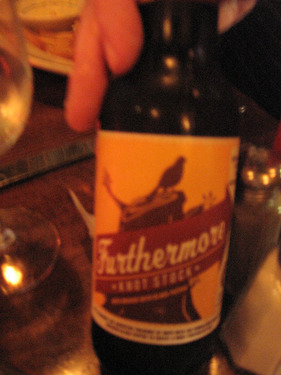 The place really filled up after the concert let out: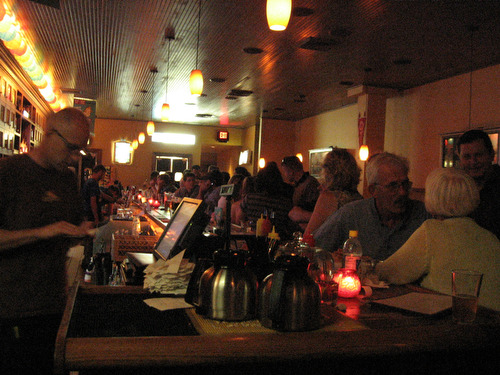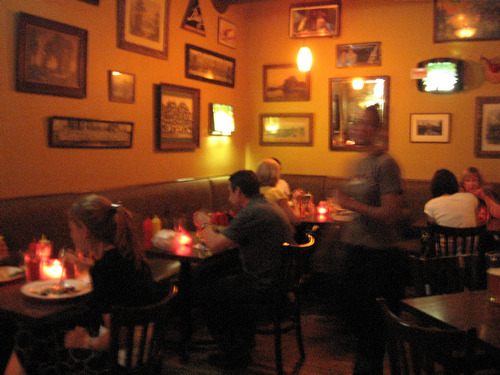 It was a great introduction to Madison. After supper, Mom and Leigh headed back and Greg and I went for a walk around the capitol.



Comments
Add Comments