Jump to navigation
Lunch at Marigold Kitchen
Before setting out on a BDoF (Big Day of Fun) in Madison, SCF and the Ranchers needed a little sustenance.
Marigold Kitchen,
with its delicious brunch food, hit the spot. I give you Greg's beet sandwich: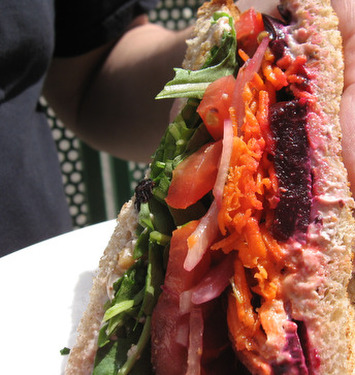 Most everything is in walking distance within downtown Madison. So we headed over there via Capitol Square. You might remember this photo from such posts as Strolling Capitol Square.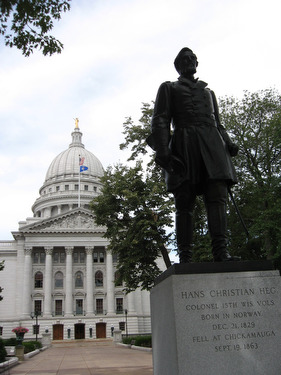 I admired the architecture along the way. Here is a nice example of the juxtaposition of modern and Art Deco. The two buildings are right next to each other across from the Capitol.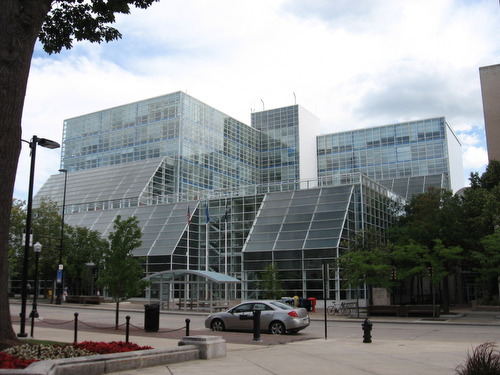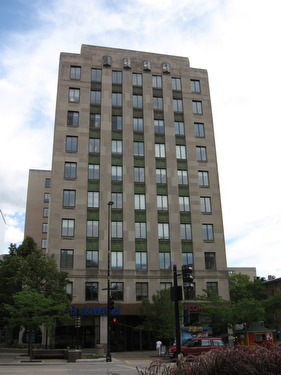 I think it works. Don't you?

Ah, here we are.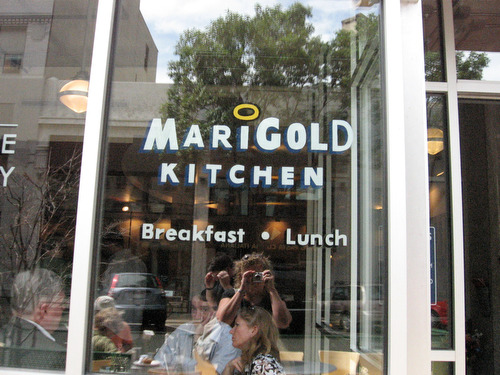 You go the counter —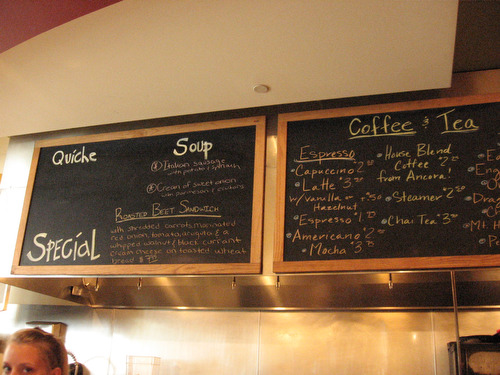 — look at the menu and the blackboard —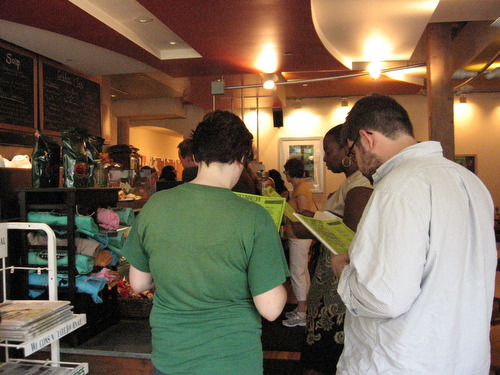 — and the place your order.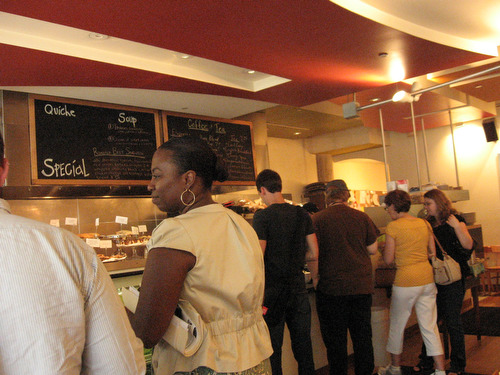 Then you choose a seat.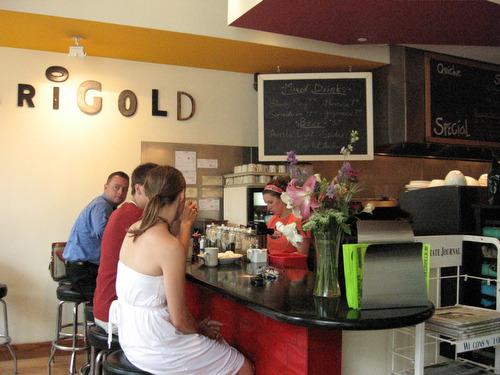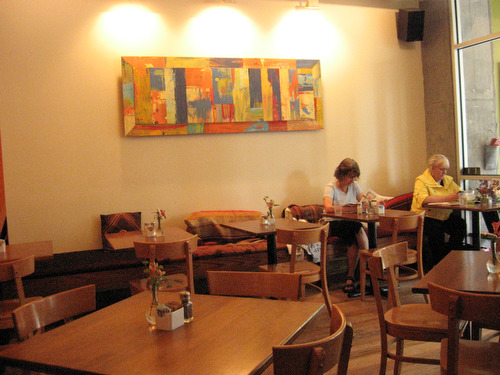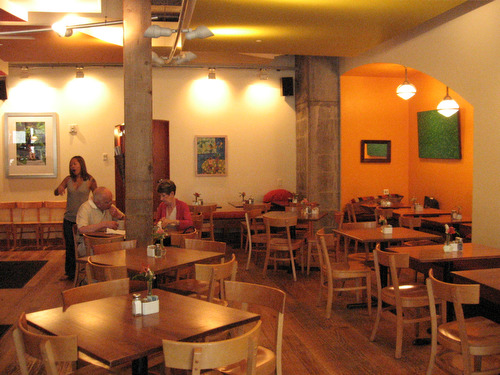 We decided to sit outside.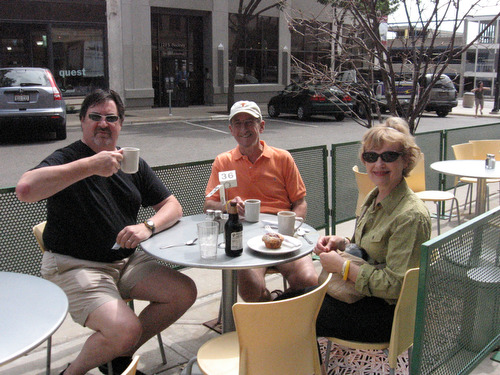 Mom got a cherry and rhubarb muffin to start.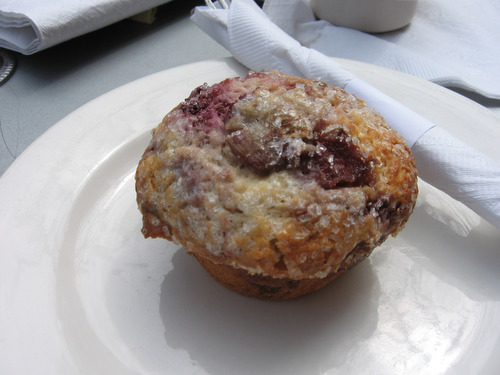 I sipped this local root beer: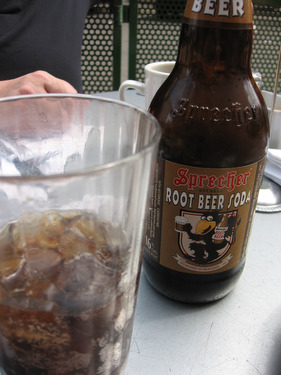 Our meals were all great. Mom and Leigh both got the frittata.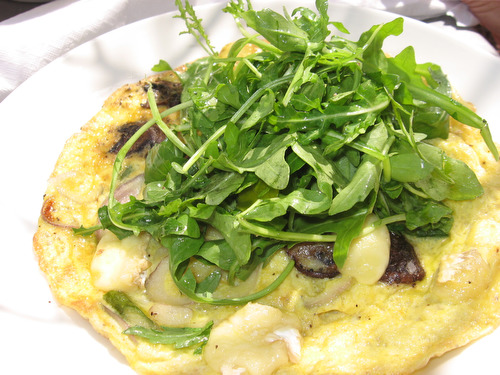 Mushrooms, asparagus and brie. Delishy.

I got the roasted chicken Tuscan salad with grilled croutons, pine nuts and currants.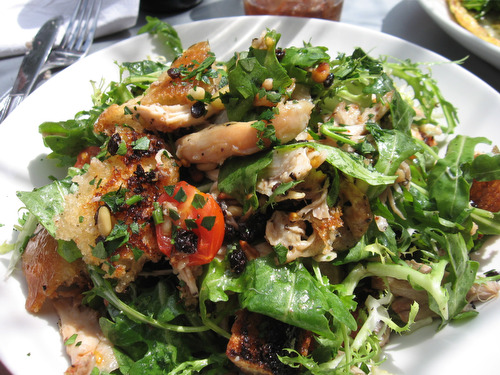 Loved the pine nuts.

And Greg got the special beet sandwich.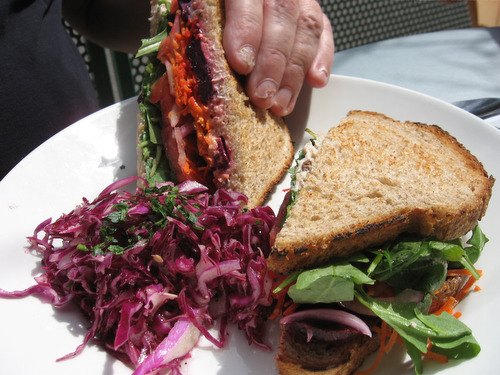 With shredded carrots, marinated onion, tomato, arugula and a whipped walnut and black currant cream cheese on toasted wheat.

And with that — now that lunchy lunch is over — I will remind you of Greg's poem, "Stop Your Worrying." Link here.

Comments
Add Comments