Jump to navigation
Lunch at Cafe Soleil
Cafe Soleil
is the sun to the star of L'Etoile. That is, while L'Etoile — the fancy French restaurant that was a cornerstone in the local movement — is only open at night, Cafe Soleil is open for breakfast and lunch. They do gorgeous pastries, delicious coffees and sandwiches and salads that will make you beam with delight.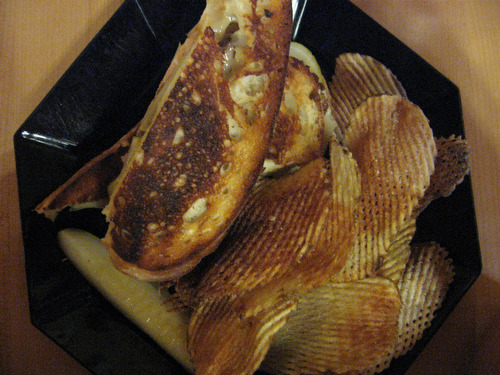 You remember L'Etoile from such posts as Dinner at the Old Fashioned in Madison.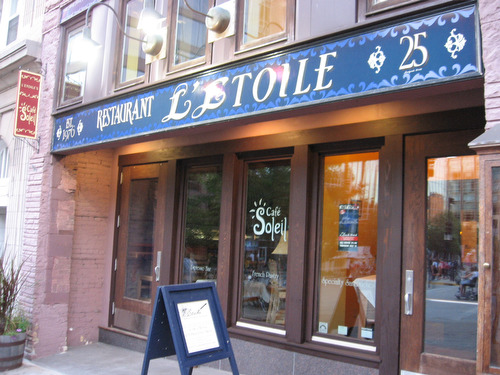 It's only a block or two from the hotel. We met Annie, Bob and Doris in the lobby.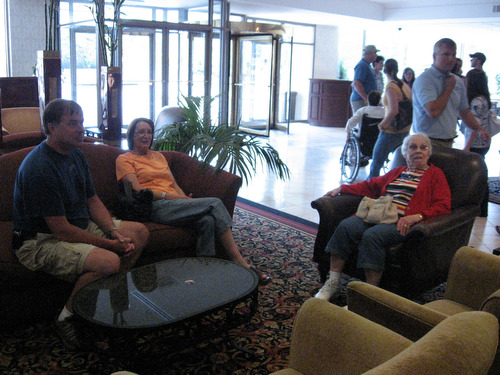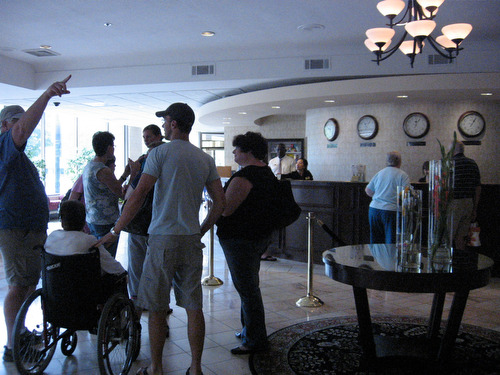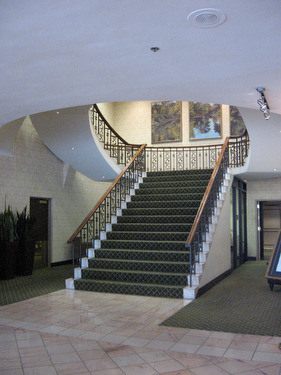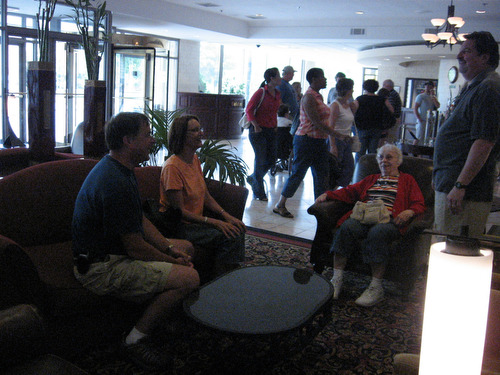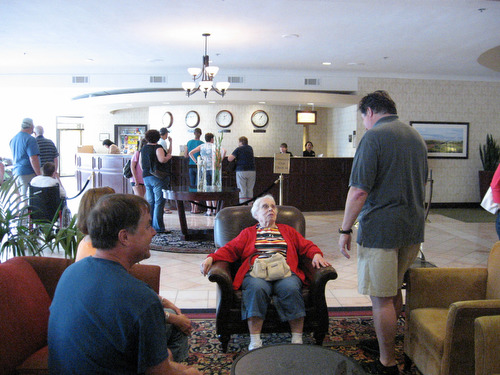 We walked over to Cafe Soleil and took the corner table.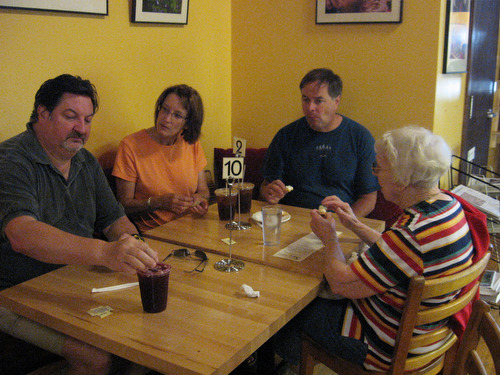 It's the same system as our other lunch places. Place your order and take a number.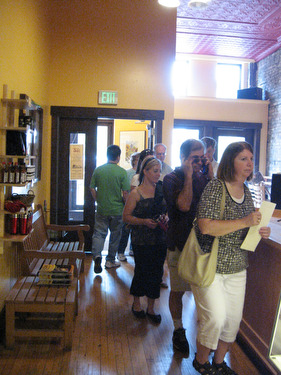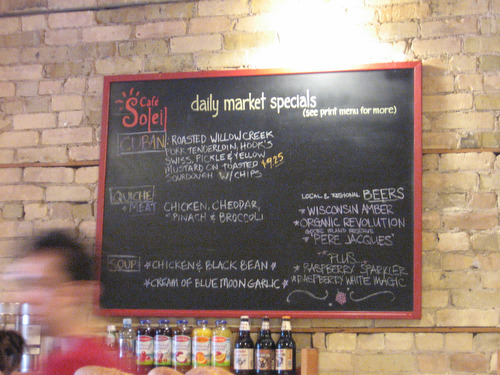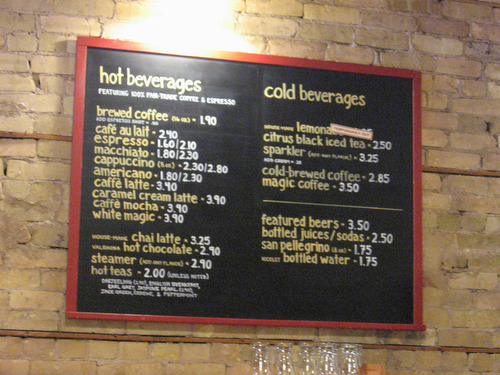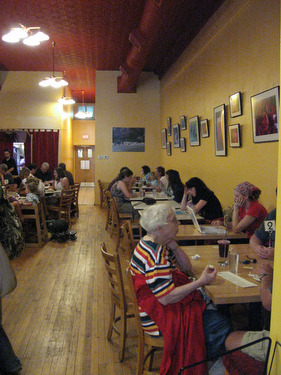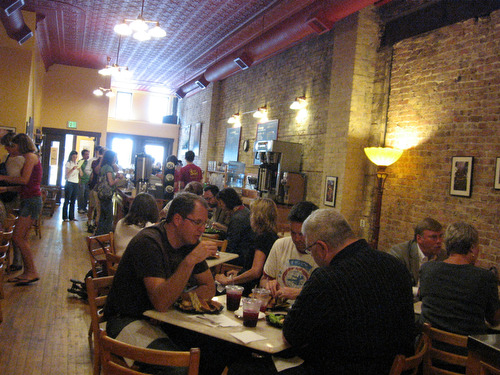 It was tempting to get pastry —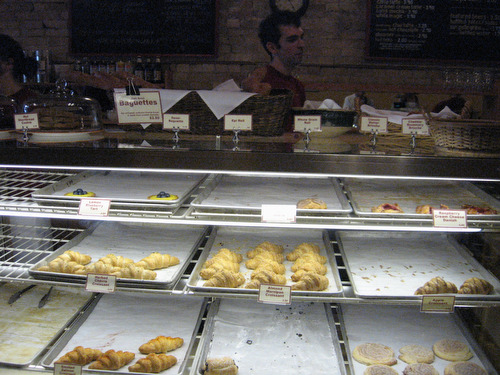 — but we stuck with lunch.

They brought us a little amuse as if we were in a fine dining restaurant. Trout salad with cucumber mousse.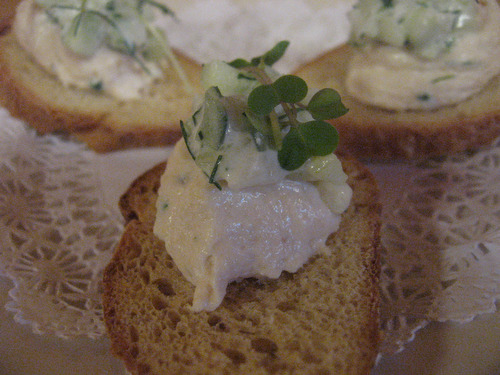 Delicious.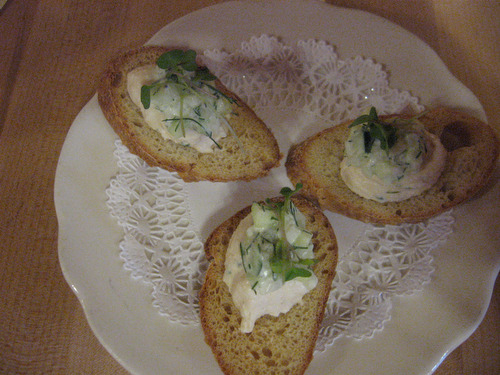 On to lunchy lunch. Doris got egg salad: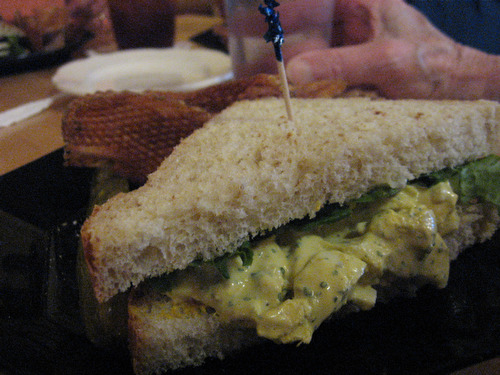 Ann got the vegetable sandwich: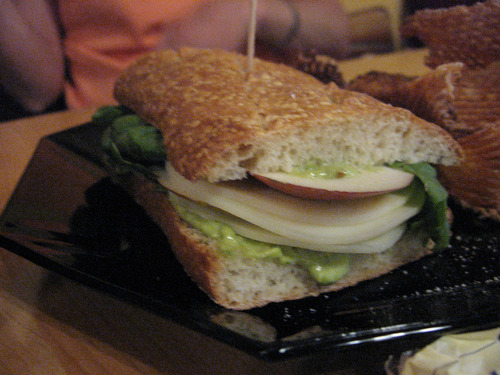 Bob got the Reuben: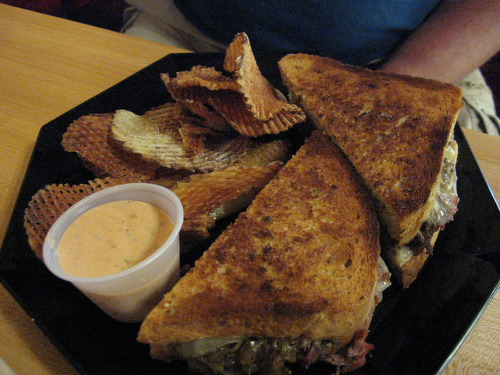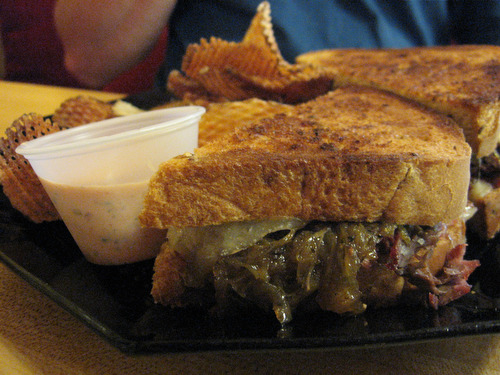 Greg and I ordered the "Market Salad" but put it out there for the table. It was made with several kinds of lettuces (including purslane, the bane of my garden's existence), beets, fresh mozzarella, little Sun Golds and a sprinkling of parmesan. It was the most delicious salad I've had in a long time.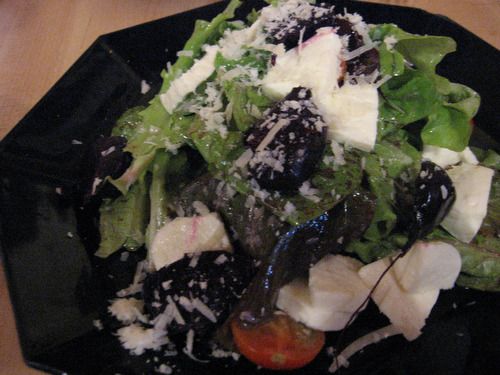 Greg got the trout: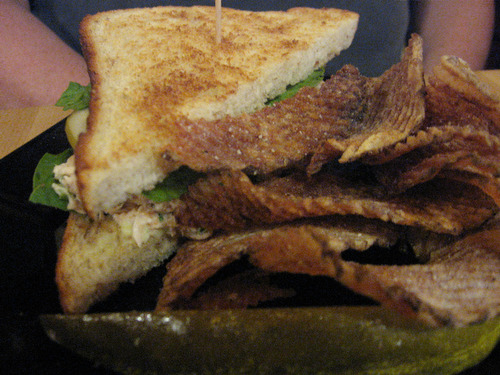 And I couldn't resist the Cuban: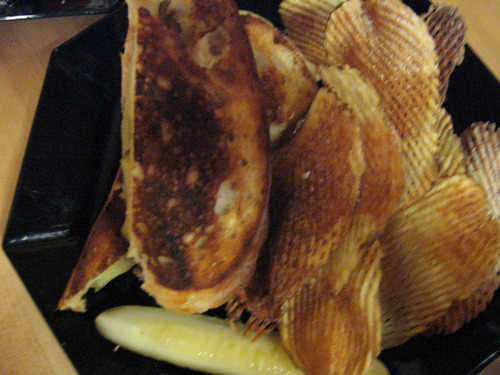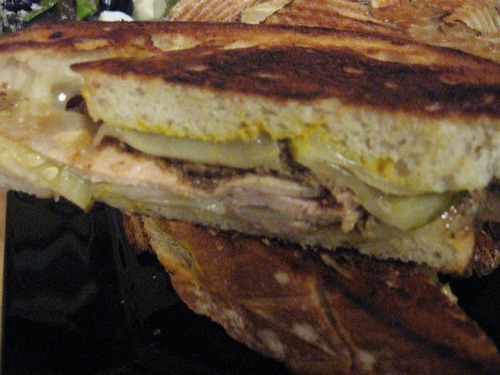 We are very, very happy customers. The food was out of this world.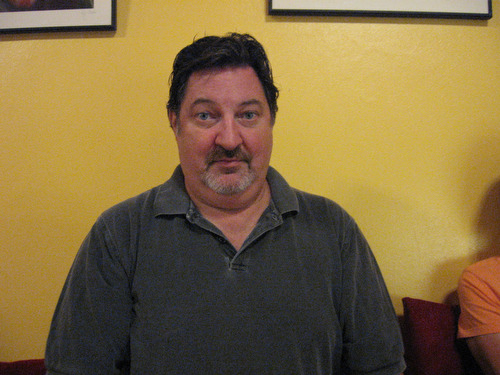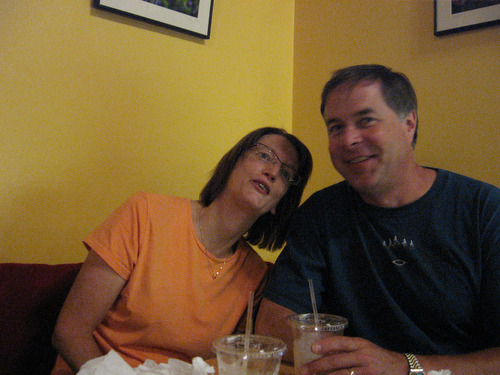 OK? Ready for the wedding? Or is it time for a nap?

Comments
Add Comments