Jump to navigation
A Farewell Brunch at Sardine in Madison
We shared a goodbye meal with Mark and Angie at
Sardine,
a bistro on the shore of Lake Monoma.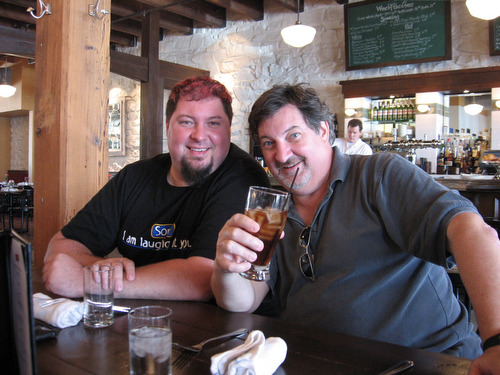 We did all the usual post-wedding things: Talk about how much fun the party was, commend the happy couple on a great job planning, and feel a bit sad that the big house is breaking up.

Angie and Mark: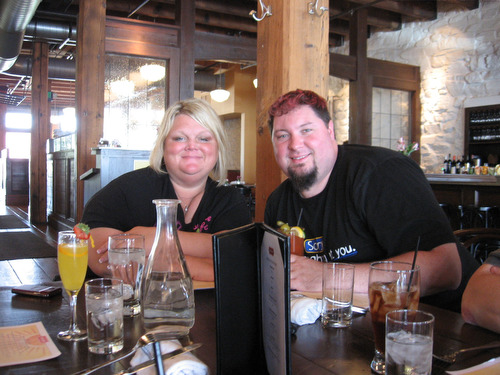 Two photos of the me and the Ranchers, because, well, of the eyes closed thing: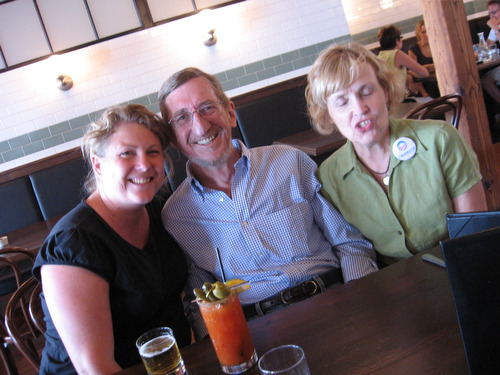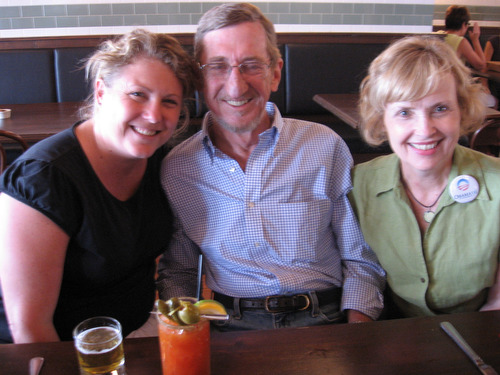 Leigh's delicious bloody mary: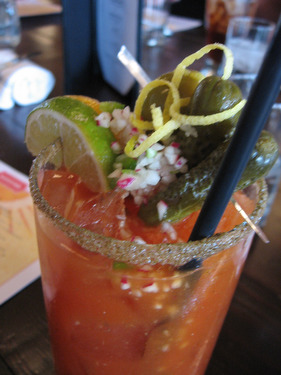 My delishy rosé: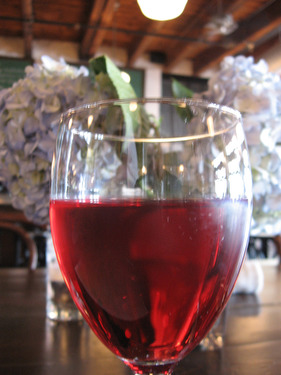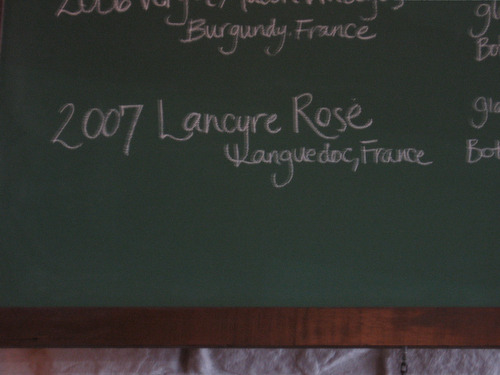 A look around the restaurant, which is cute as a button: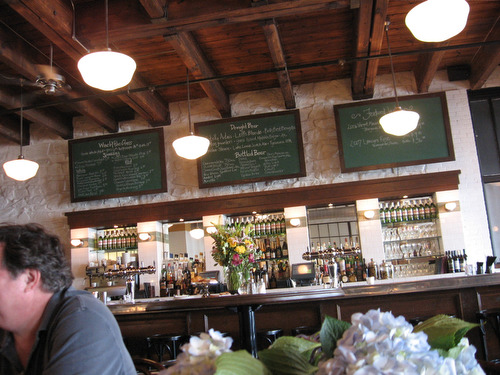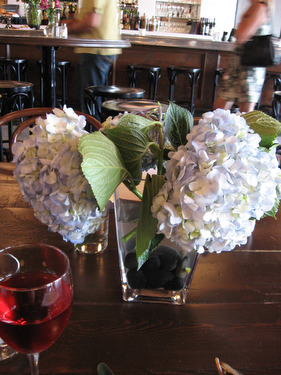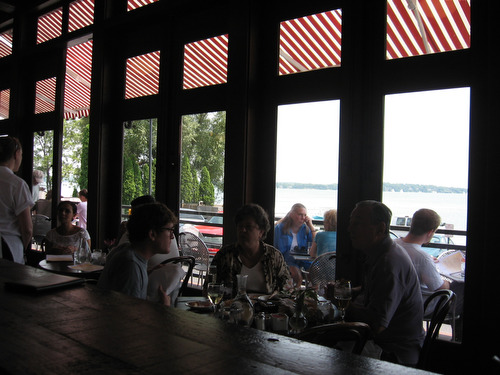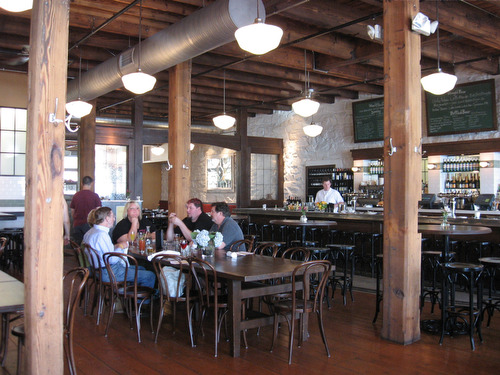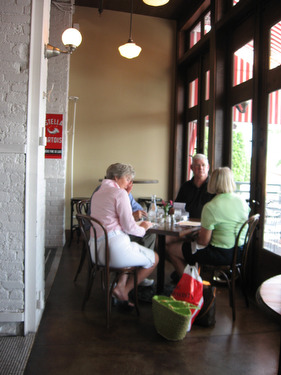 Nice subway tile: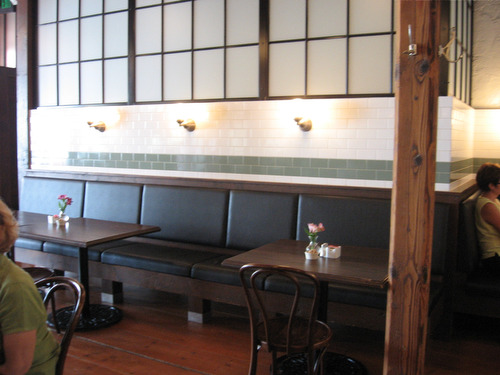 The balcony: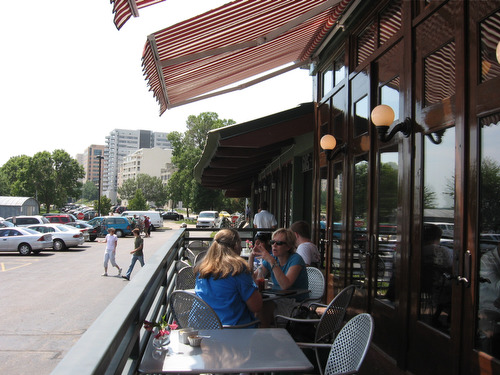 The view from the balcony: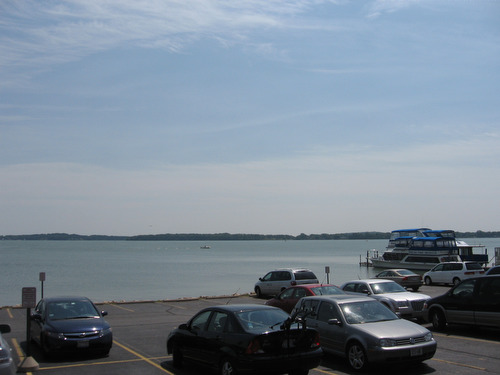 The bar. I would like to have this bar: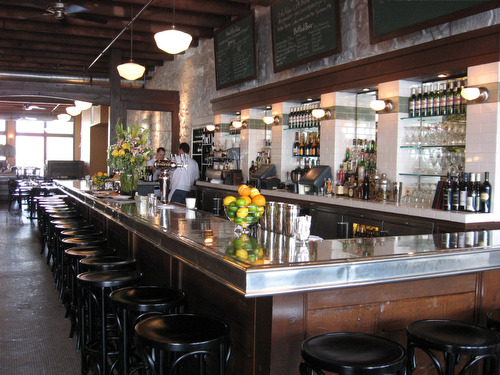 There must be some good cocktail-makin' going on hereL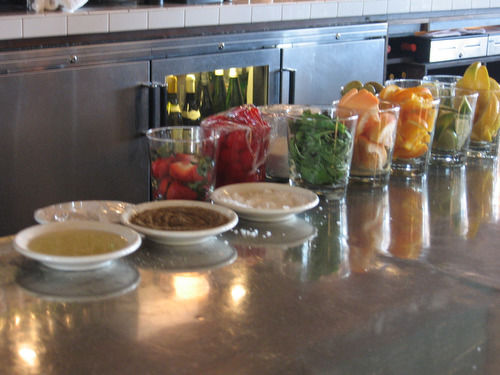 The gang: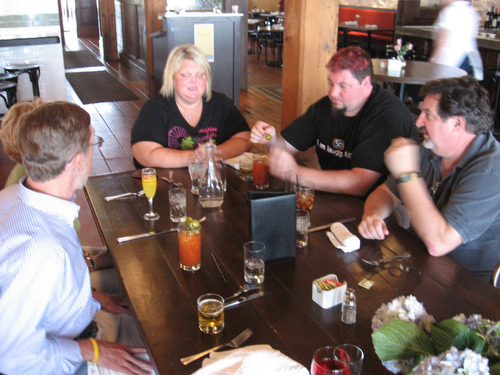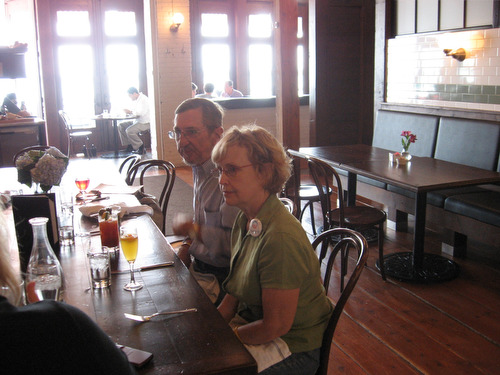 Our food was fabulous. Angie's braised pork with fried egg, grilled red onions, aïoli, tomato and frisée on grilled ciabatta: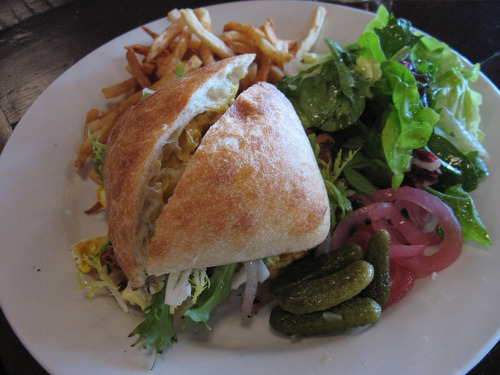 Mom's spinach, roasted cherry tomatoes, goat cheese and bacon omelette with spring salad and frites: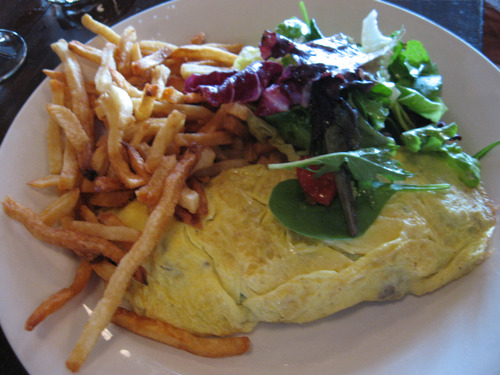 Leigh's crab, bacon and rock shrimp cakes with chipotle beurre blanc, two poached eggs and a mixed greens salad with sweet corn, green beans, and tomatoes: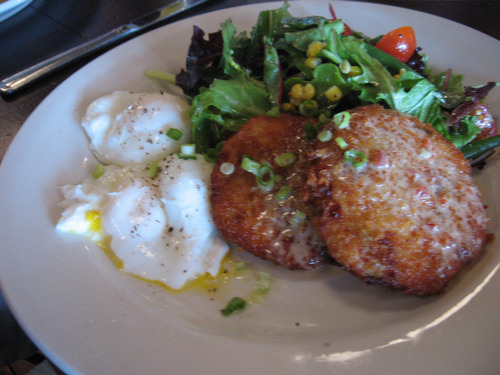 Greg's warm duck confit salad with haricots verts, frisée, tomato, lardons, crispy potato and poached egg: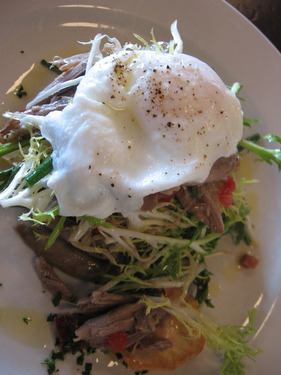 Mark and I got the same thing. Grilled salmon with parmesan mornay sauce and warm salad of mushrooms, asparaus, endive, lardons and roasted fingerling potatoes with two poached eggs: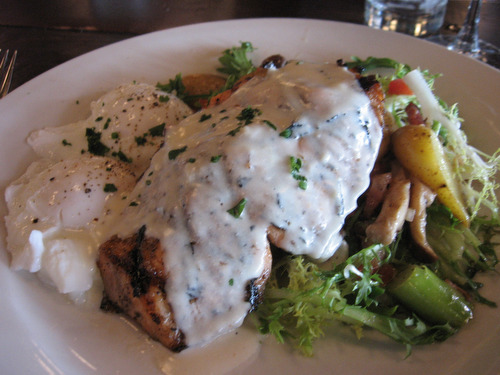 I never thought I'd be able to finish it but it was so darn good I just had to.

We ended the meal playing with Mark's iPhone and wishing we could stick around longer.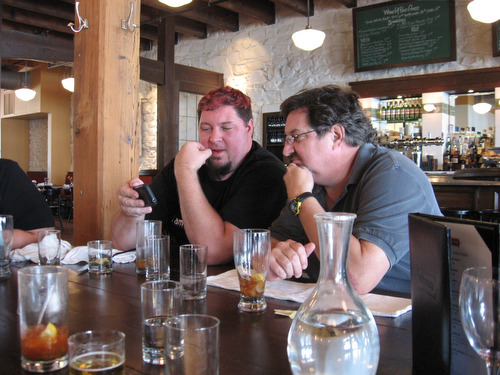 Comments
Add Comments