Jump to navigation
Patrick's Asian Marinade
Patrick has come up with a delicious marinade for steaks, fish or chicken that you can serve over sushi rice for a delicious meal.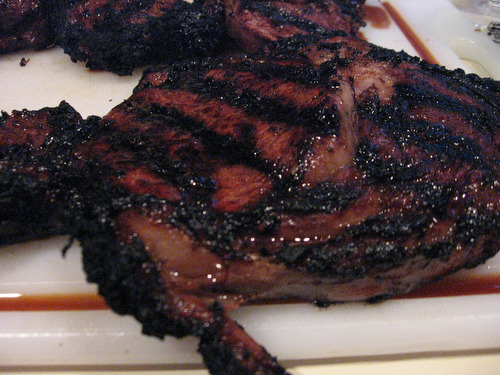 Patrick's Asian Marinade

2/3 cup soy sauce
1/3 cup olive oil
3 tablespoons sesame oil
1/3 cup sesame seeds
3 tablespoons crushed ginger
2 tablespoons chopped scallions

Whisk everything together in a bowl and add meat. Marinate for 1/2 hour and up to 2 hours, depending on the type of meat.

Serve over sushi rice (recipe below) with steamed vegetables.

Sushi Rice
1 1/4 cup water
1 cup sushi rice

Bring water and rice to a boil. Simmer for 20 minutes. Remove from heat and let rest 10 minutes. Transfer to a non-metallic bowl and mix in 4 tablespoons seasoned rice wine vinegar.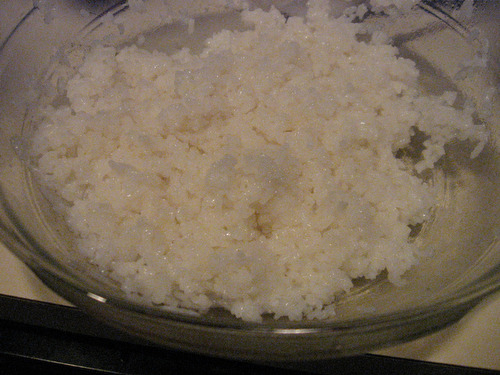 Comments
Add Comments