Jump to navigation
Dinner at South Gate
South Gate refers to the location of the restaurant, on Central Park South. Itís modern American cooking by chef Kerry Heffernan, late of Eleven Madison Park. Karen and I dined there Tuesday with Tessa and Boo.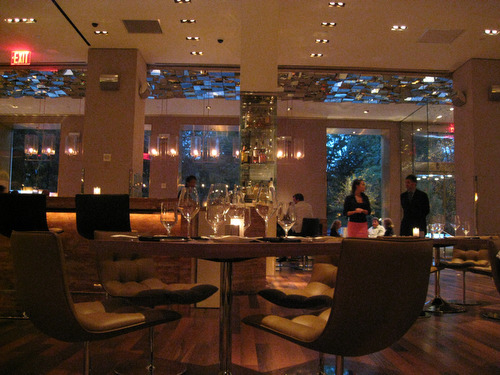 We started with cocktails.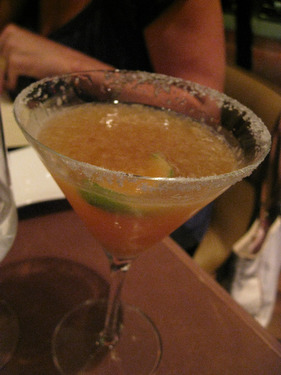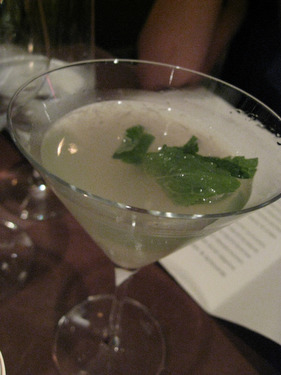 Something with gin for me and something with elderflower for Tess and Karen. Both delishy.

A look around the restaurant: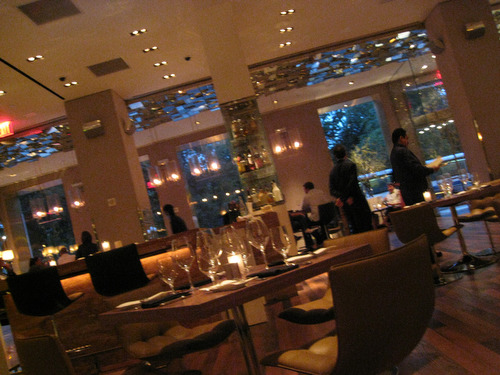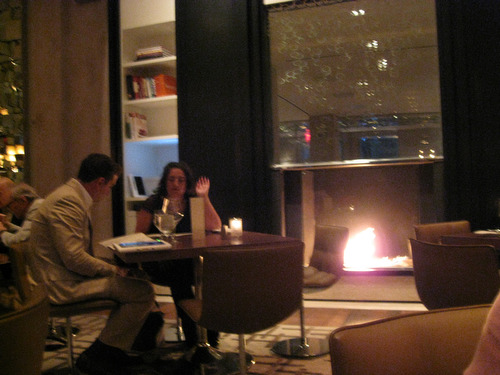 Wall o wine:




Boo and Karen: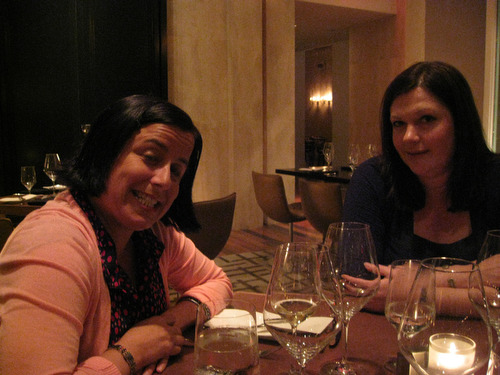 The wine list came on an electronic tablet: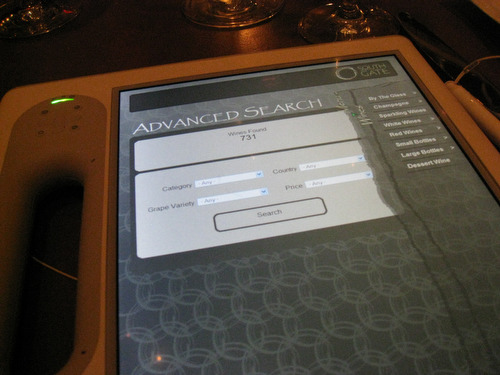 At first I was wowed by the cool factor but then I sort of wished I could browse a paper list and let my eye fall where it may. I picked a couple things and then asked the sommelier for his recs: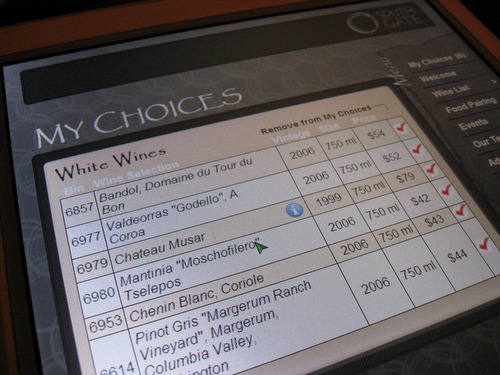 Amuse. Scallops with truffle: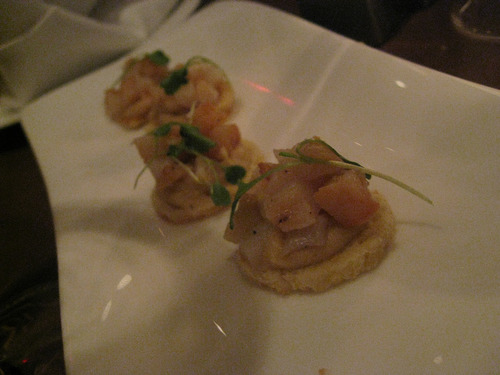 Bread: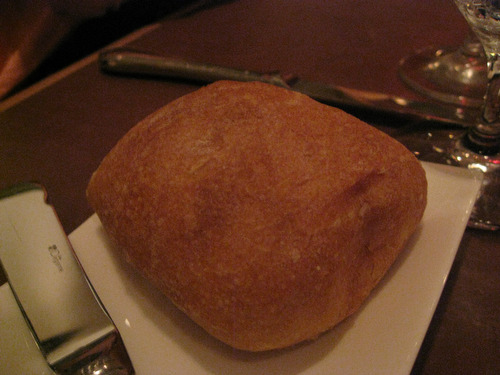 Hamachi appetizer. Light and lovely: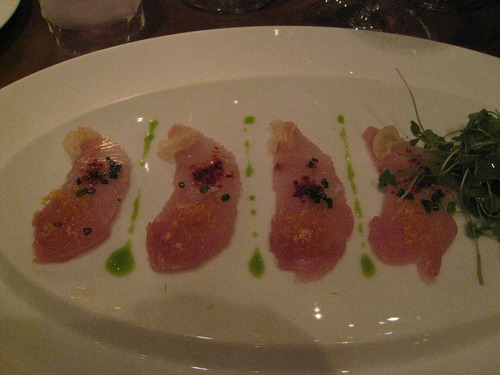 Mayan shrimp and leeks viaigrette with cardamom rocket and dill: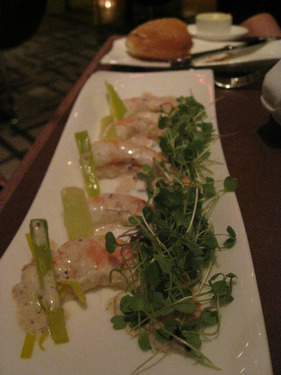 Flash-seared calamari with caulifower custard, pea shoots and some kind of flan: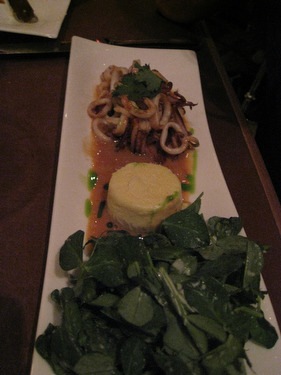 Red pepper flan with crab meat: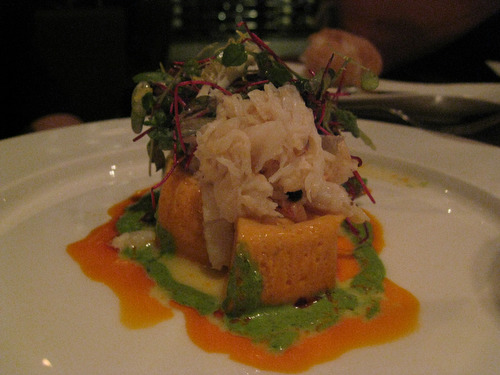 Wild mushroom martini with spinach fondue, poached egg and pancetta: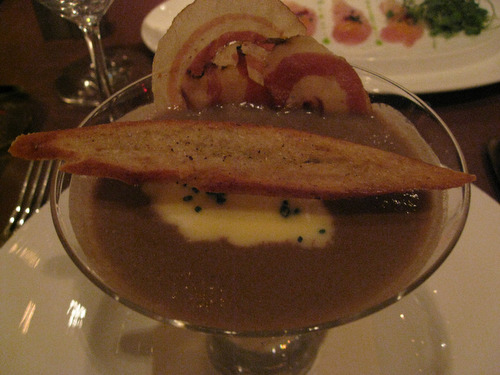 All were good but the calamari was the real winner. The mushroom was a little rich for my blood.

Spice=roasted cod with linguica sausage and manilla clams: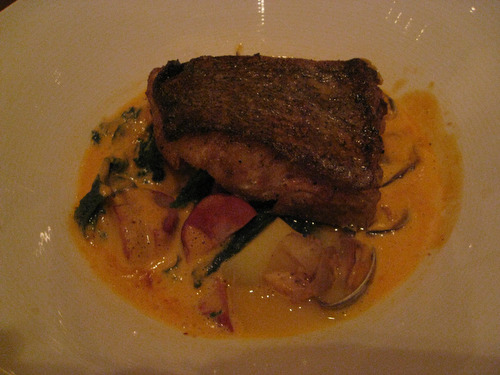 Gnocchi with ricotta, summer vegetables and a yellow tomato beurre blanc: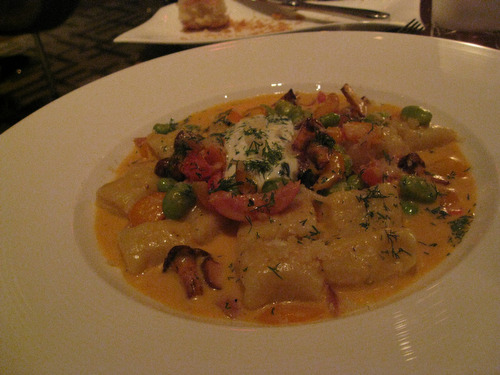 Gianonne chicken with speck tart, onion greens and porcini mushroom jus: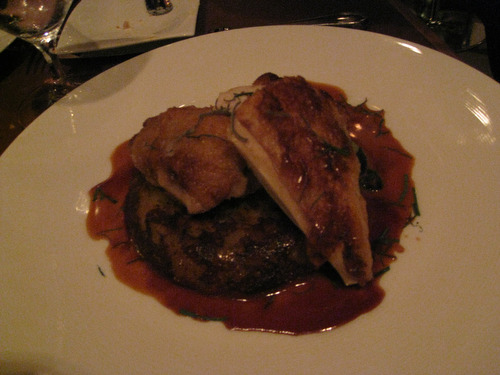 Hot-smoked duck breast with yellow carrot coulis: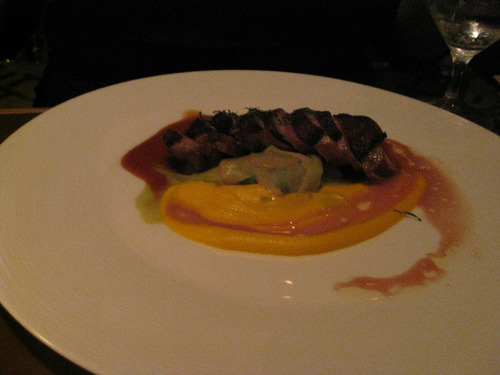 Watermelon and tomato salad with green flower goat cheese: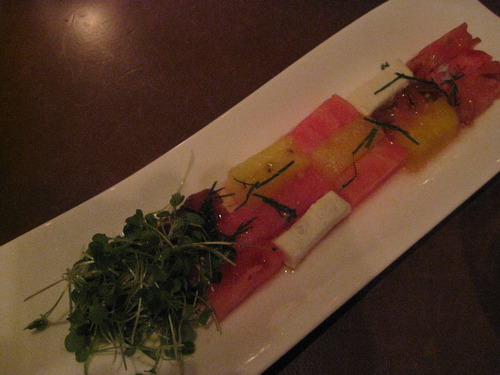 Cod was the best. All were really really good. A case of entrees besting appetizers, which is so very rare. I really adored every bite.

Dinner pics: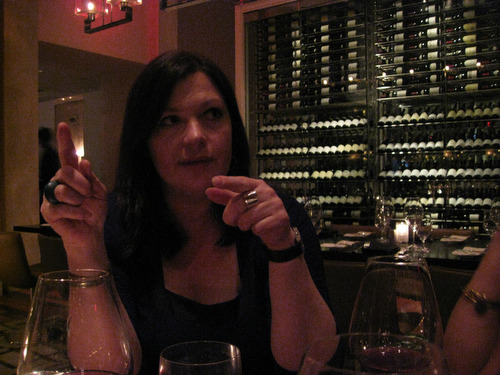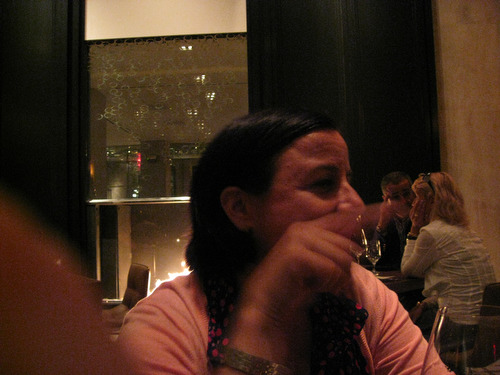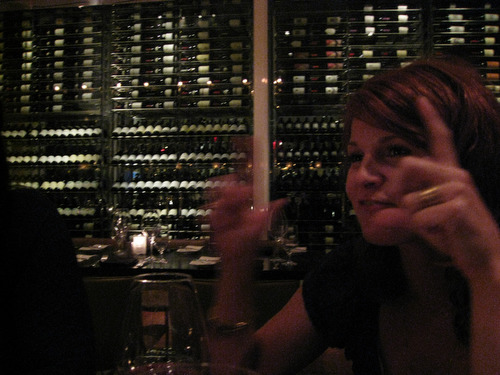 Dessert. Apricot and blueberry with creme fraiche or yogurt ice cream. (canít remember which i just remember the amazing sour taste):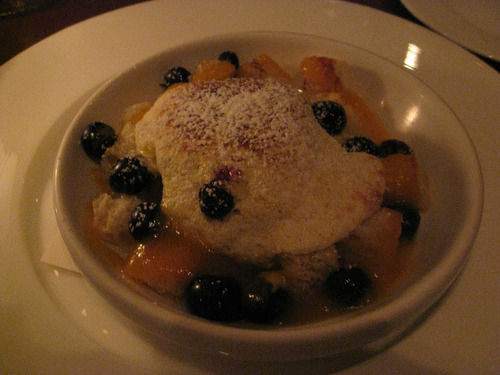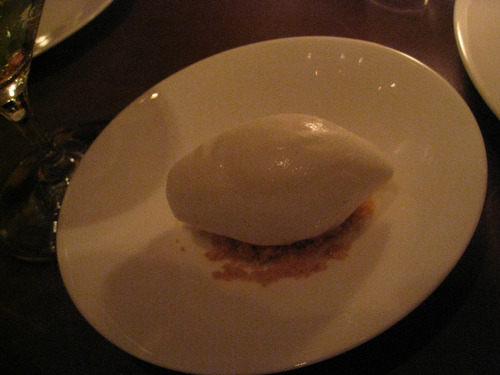 They sent out two desserts so I never saw their names:

Something with chocolate milk balls. Amazing: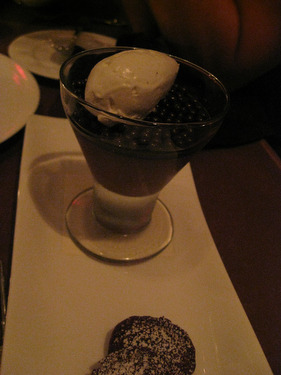 And my favorite. I donít know whatís in it but it was bracing, sweet, sour, cold and crunchy all at once. One of my favorite desserts in a very long time.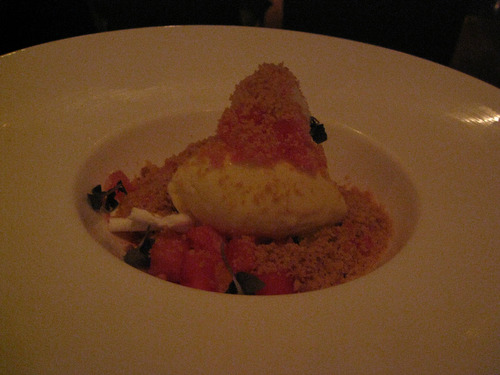 And a couple more dinner pics: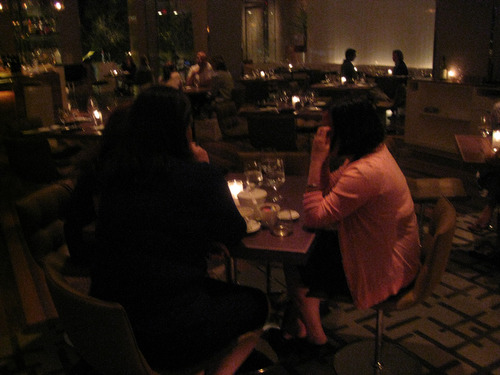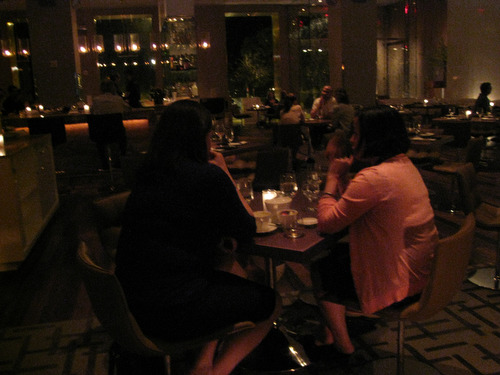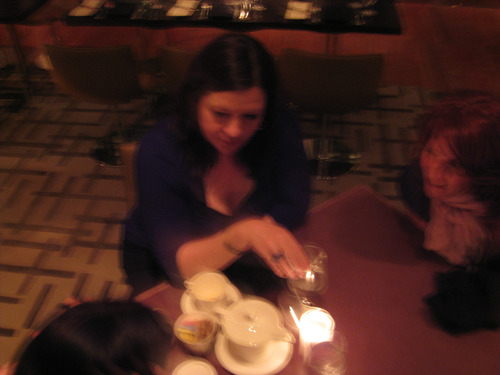 A grand time was had by all.




Comments
Add Comments