I had a lovely supper with Marissa and Boo at The Cookery. We even tried lambs brains ravioli! I wasn't too keen on it, but you know what? It tastes like butter.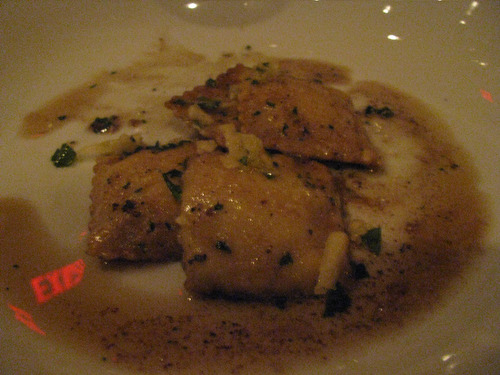 So Boo took the train up to Dobbs Ferry and met me over at Half Moon for a pre-cocktail cocktail.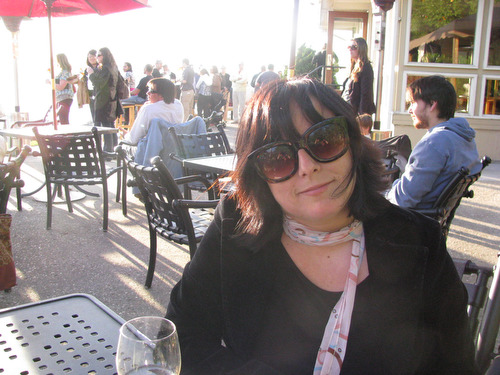 She was STARVING so we ordered a little snacky snack: sliders…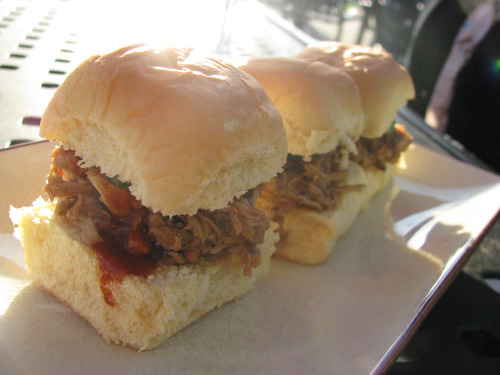 The view was fabulous, as usual: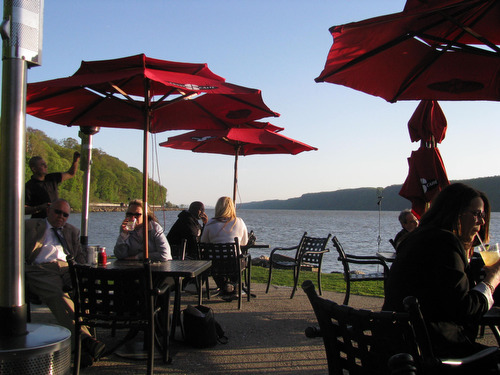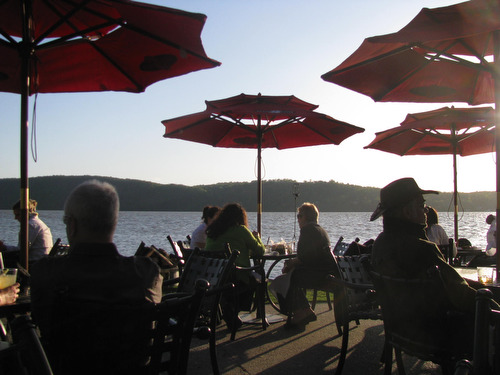 The outdoor bar: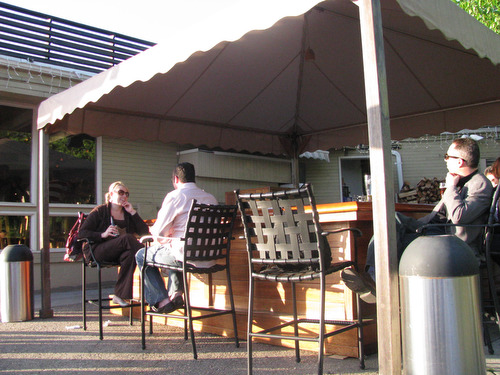 Then we headed to The Cookery. Hi Pooky!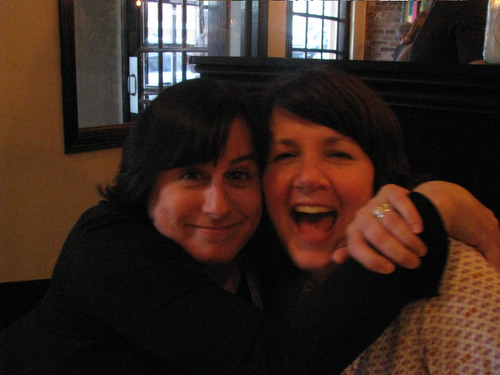 We started with this crazy good cauliflower budino… a sort of pudding-flan with an egg on top: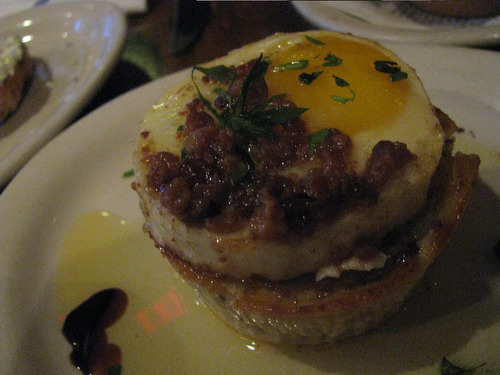 Duck tongues: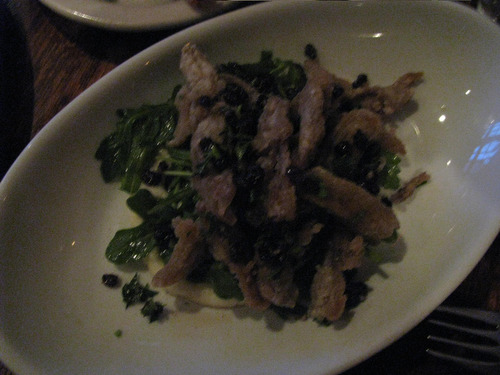 Crispy and salty and delicious.
Buttermilk fried tripe with crispy butter:
It's fried. With butter. How bad can that be? (Very good indeed.)
Amazing crostini of ricotta, thyme and honey: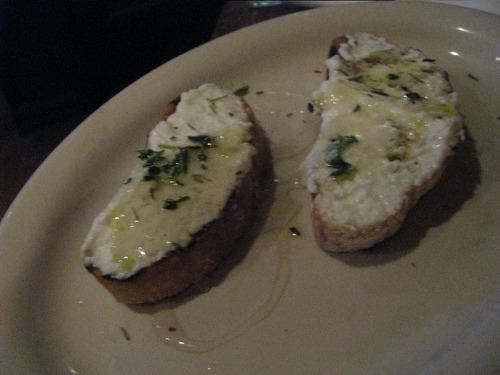 This is such a typical Cookery dish. So simple, yet so delicious.
Here is the octopus carpaccio: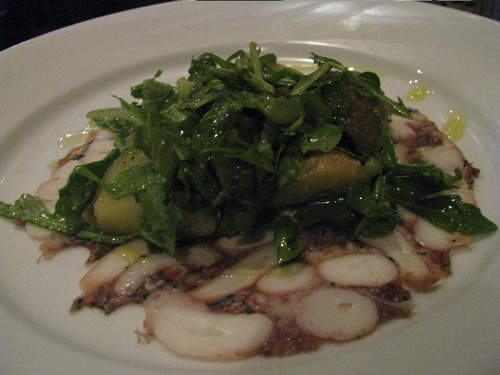 Lovely. And here is duck liver with an egg yolk.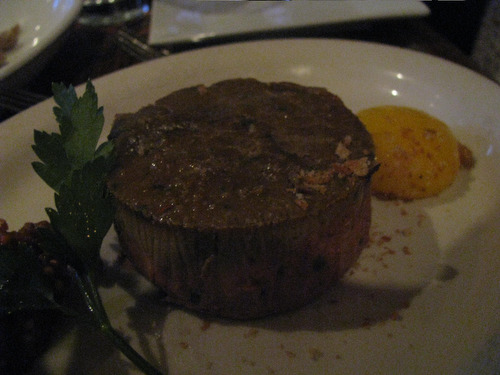 So good on crunchy bread.
Now. I was cool with all those dishes: tripe, tongue, liver. All of them. But I didn't really want the brains. Too bad, said Dave, the chef. And he sent out a dish for us to share: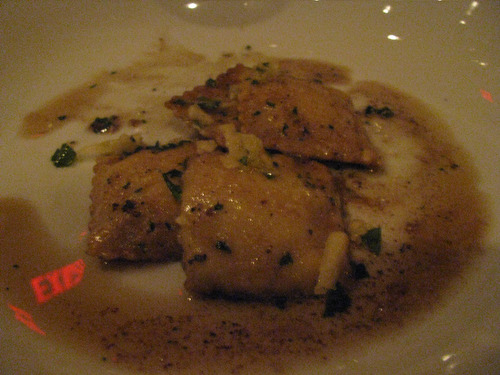 So I tried them. They really tasted great. If I didn't know what they were I would have been even more enthusiastic about the taste, but it was a little hard to wrap my, um, brain around.
So then here were the pastas that we ordered. Goat cheese gnudi with butter: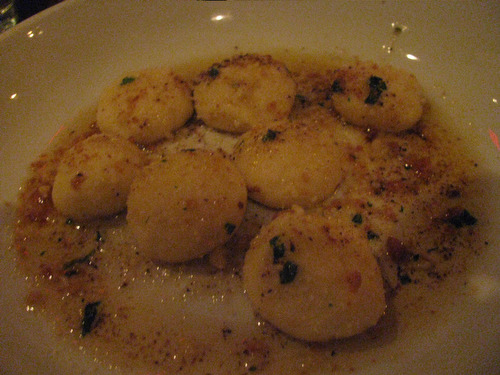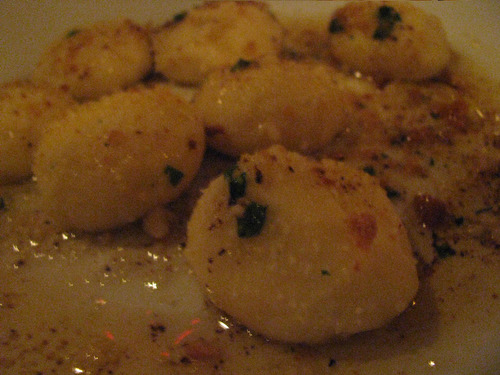 And one of my favorites, the lamb bolognese with mint:
And here's a dish that's like the best mac & cheese you ever had… Rigatoni with black pepper, provolone picante and black truffles: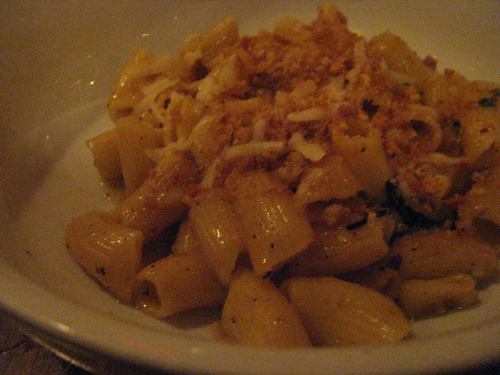 Yowza. We finished with a lovely selection of cheeses: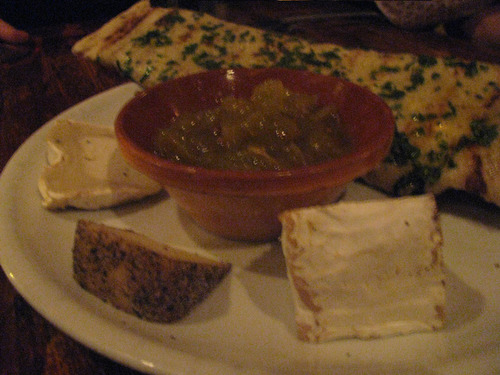 A great time was had by all