Memorial Day weekend and the peonies are at their prime. The garden is really growing now. Come take a look!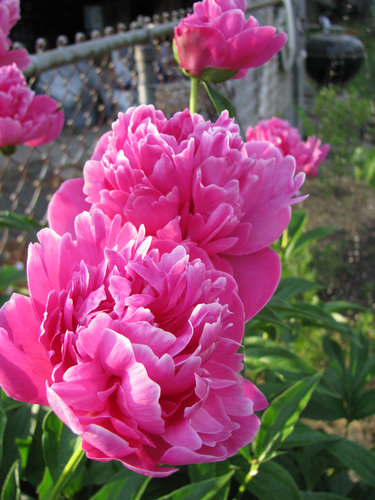 Starting at the front, we've got pink geraniums in baskets and in the corners of the porch: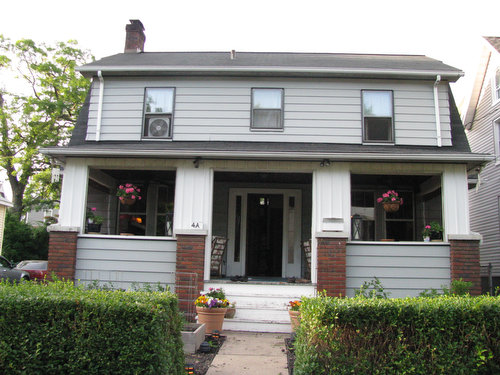 Here's the alley between Sour Cherry Farm and Stump Lane: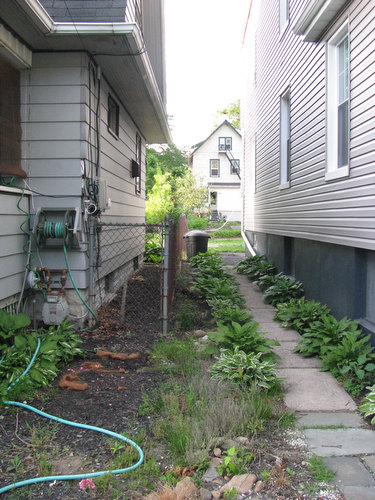 Tasha's got all her hosta lining the walkway, and the forget me nots within the rocks are dying back for the season.
Turn around 180 and you'll see our four garden beds: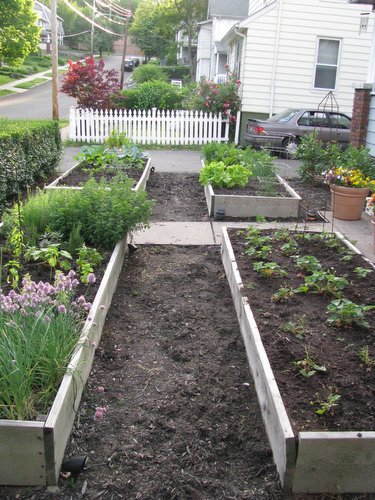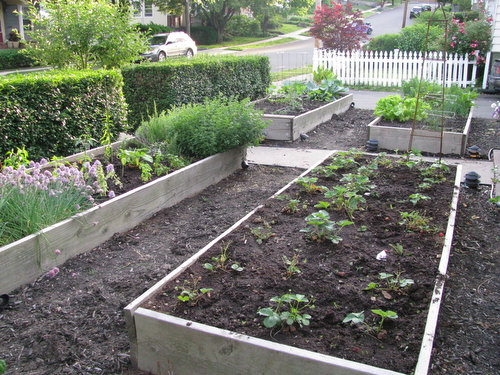 And against the foundation, the blueberries: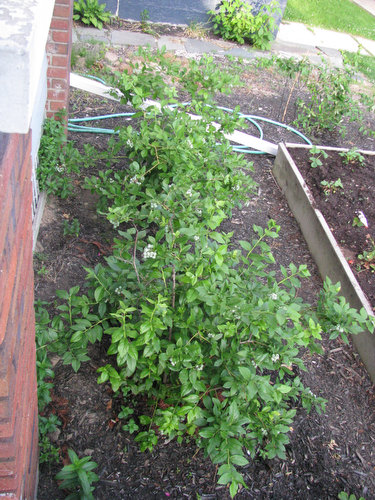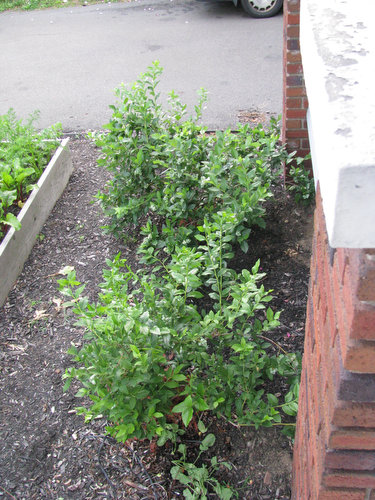 In the garden, we added some obelisks this year. Morning glories are growing on them: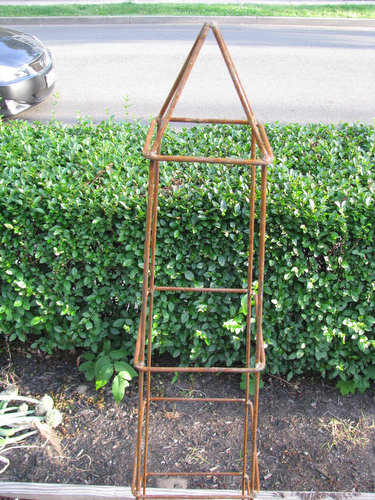 This bed here in front is filled with strawberries: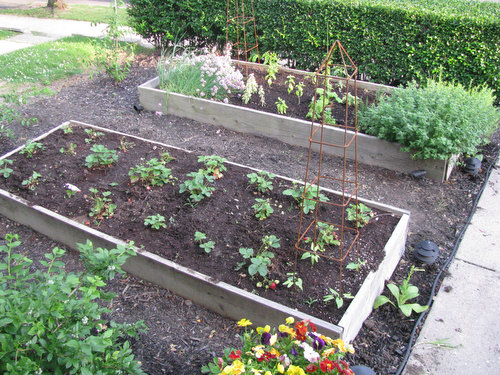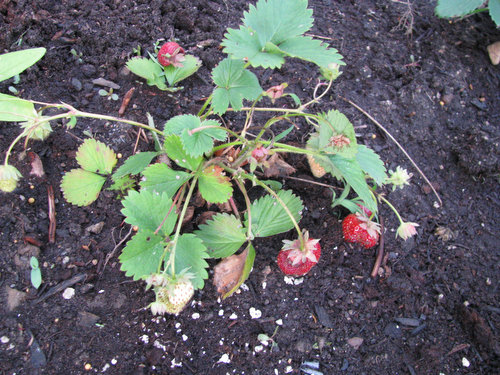 Here we've got lettuces, tomatoes, fennel, cabbages, beans, horseradish, onions, carrots and beets: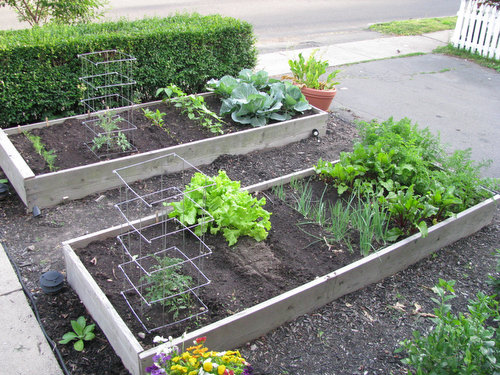 Between us and Stump Lane we have some flowering quince shrubs: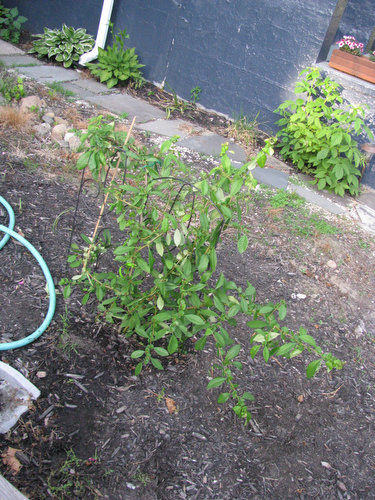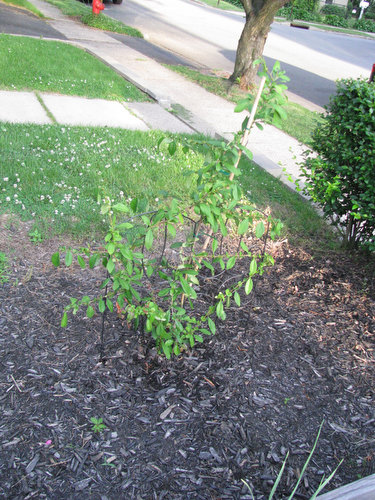 Fennel: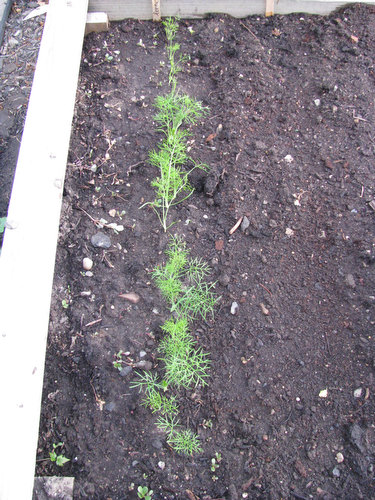 "maters: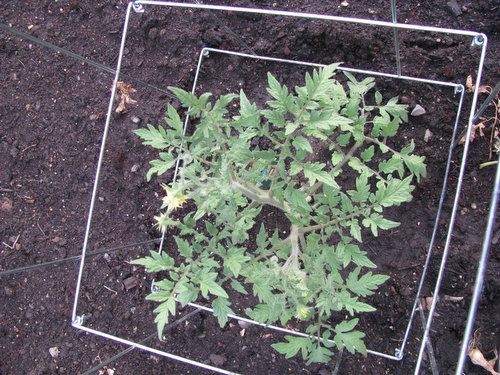 Swiss chard and bush beans:
Cabbages and horseradish: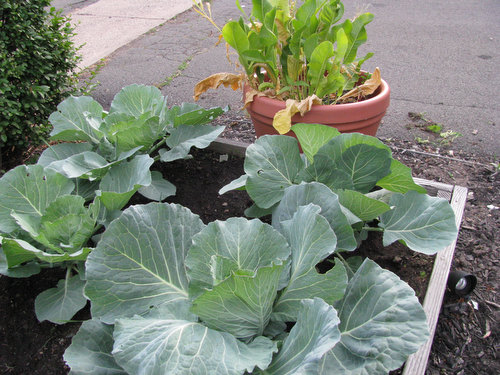 In the next bed, here are the carrots: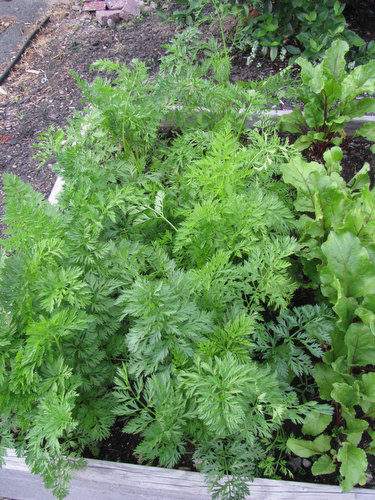 Beets: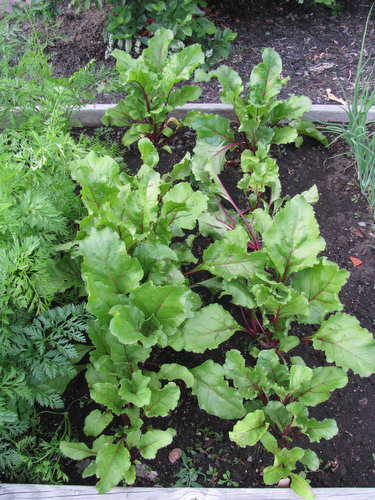 Onions: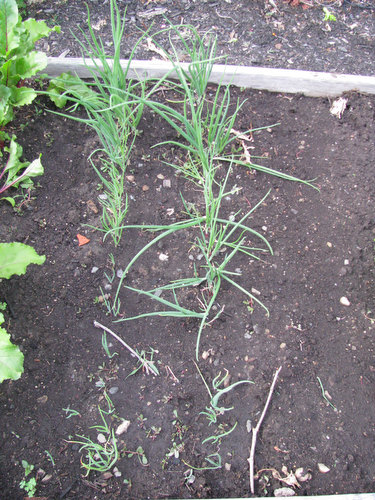 Lettuce: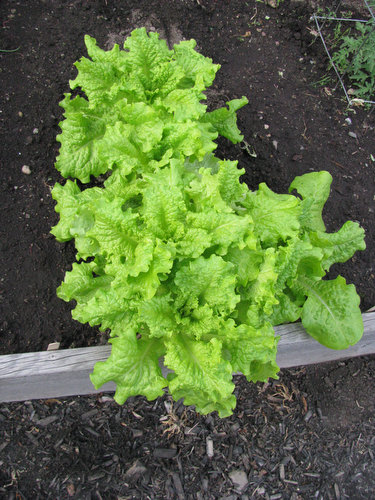 In the herb bed, the oregano is insane: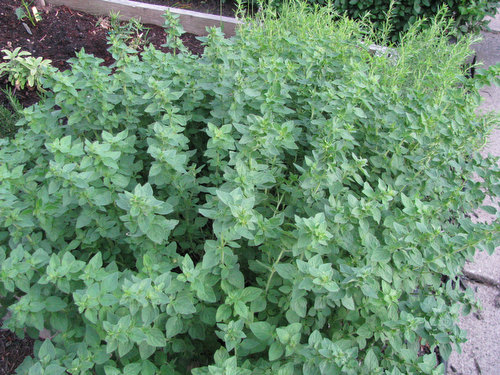 Sage, rosemary, lavender, thyme: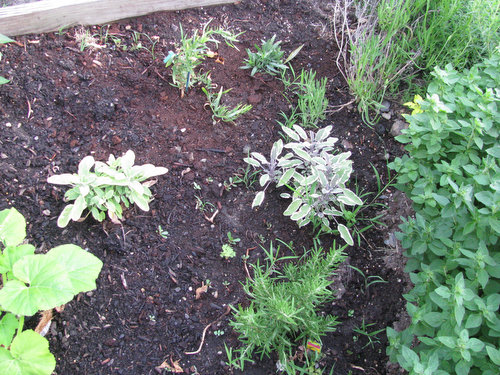 Lemon verbena, jalapenos and pimentos: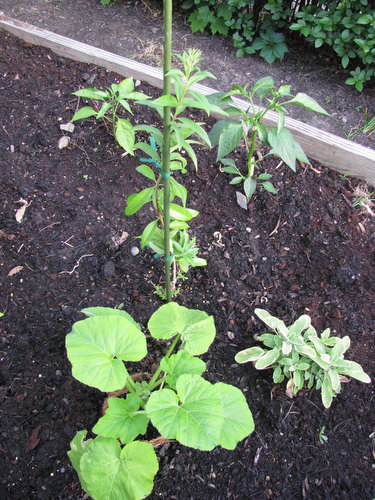 Anchos, chives, morning glories: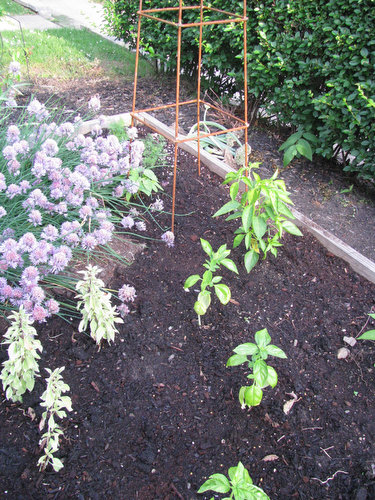 And, walking on the side of the house, pink jasmine on the trellis, lavender in the ground.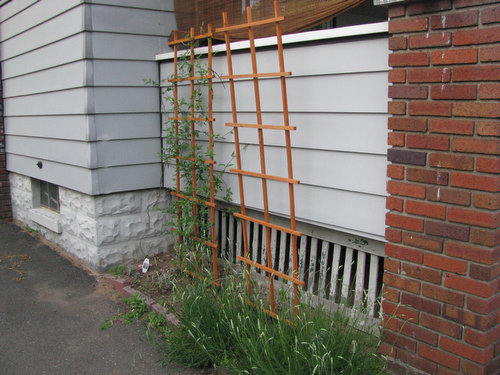 Here's the lavender: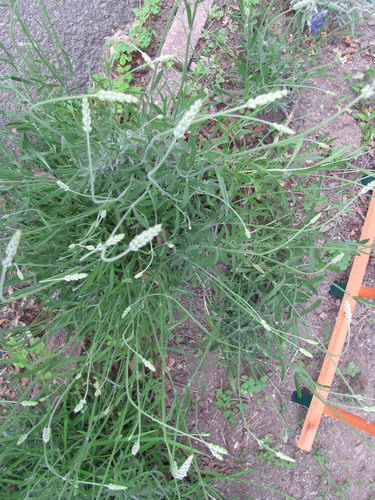 The jasmine: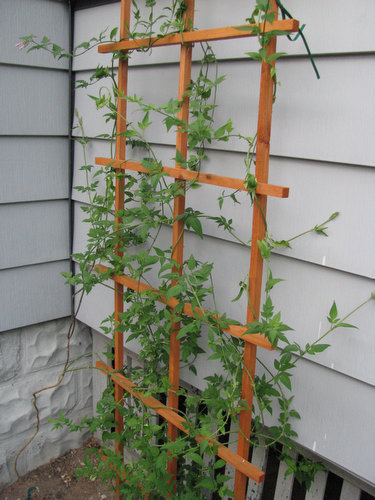 Now in the back yard: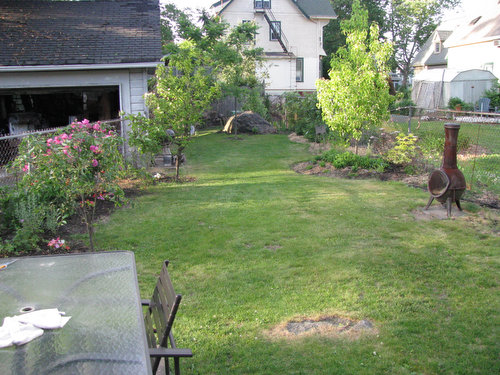 Here's where the tree was:
I'm trying to grow some astilbe, mint, woodruff and vinca here. Whatever will take wins: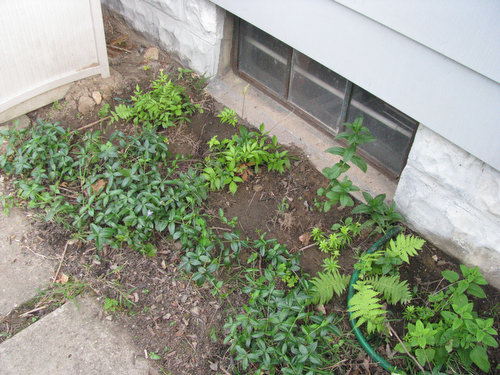 Baby iris and some poppy seeds: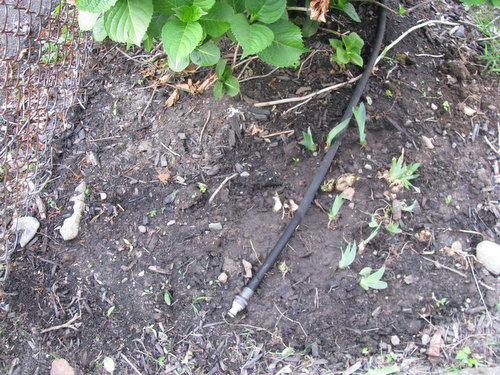 Big hydrangea: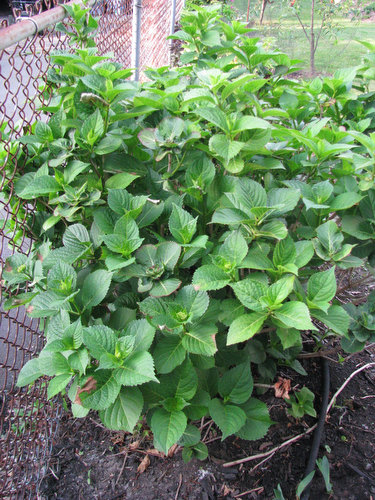 Currants are ripening: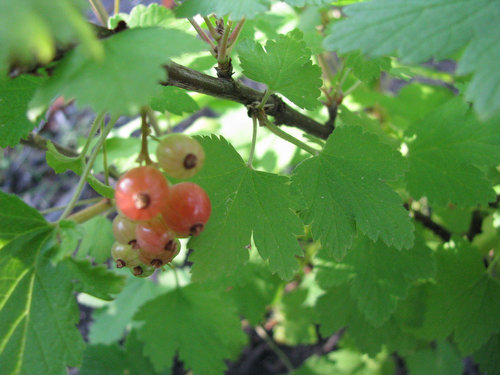 The red currant bush: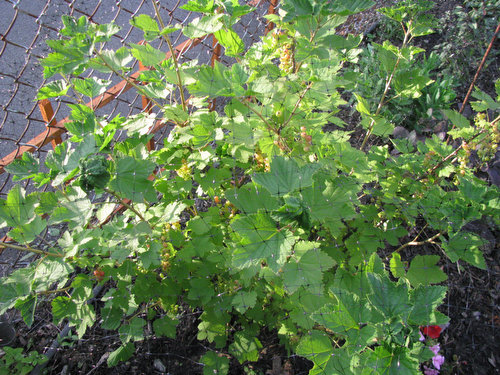 A few puny impatiens: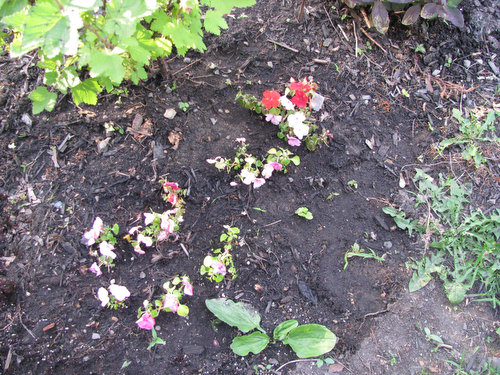 Sedum: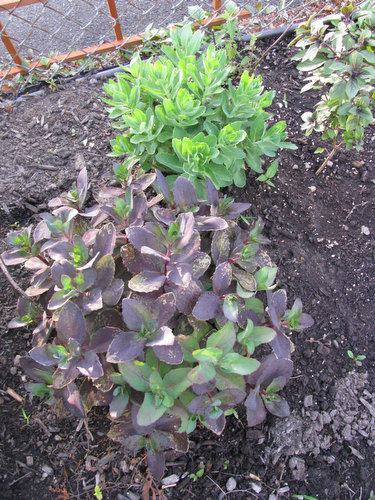 Joe Pye and phlox: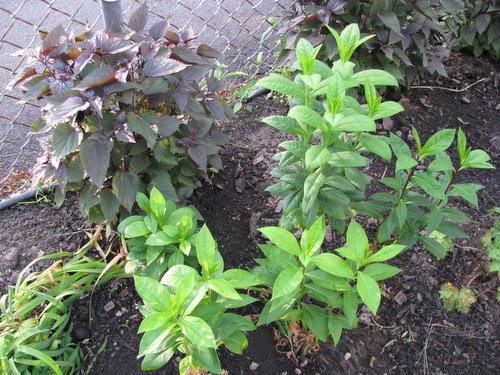 Siberian iris, anise hyssop and Japanese anemone: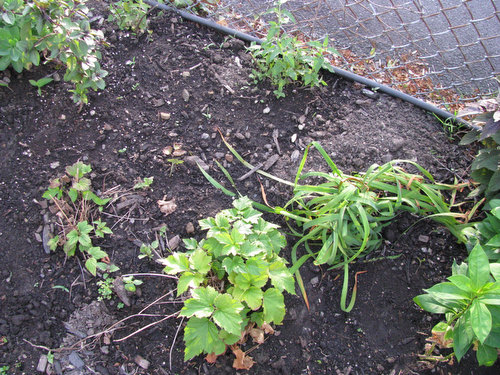 Johnson's geranium, Russian sage, Joe Pye and coneflowers: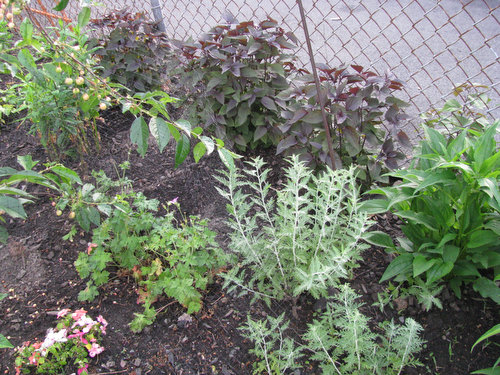 Cherry tree:
Ripening cherries: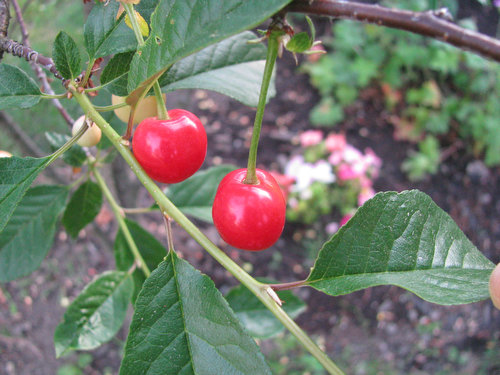 Pretty peonies: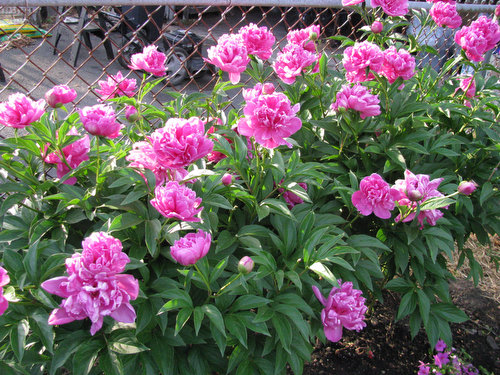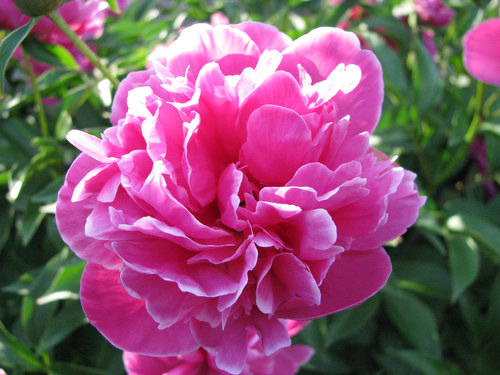 Over by the horrible problem area where I'd like to put a deck: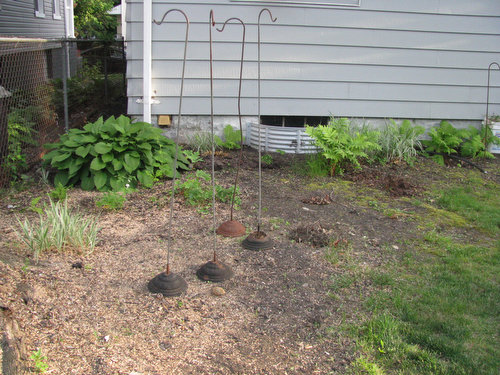 Next to it, we have some more iris: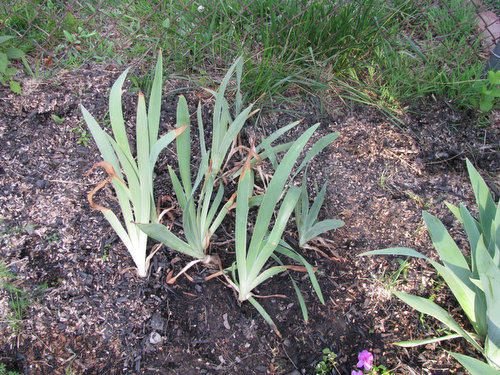 Asparagus: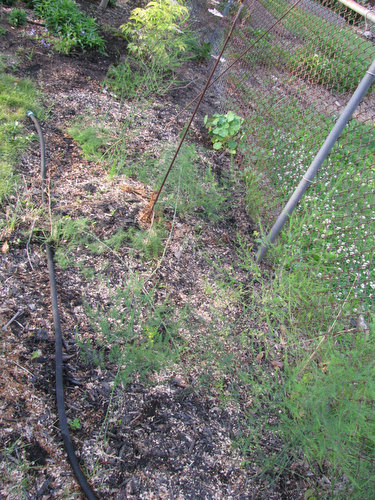 A new elderberry joined us this year: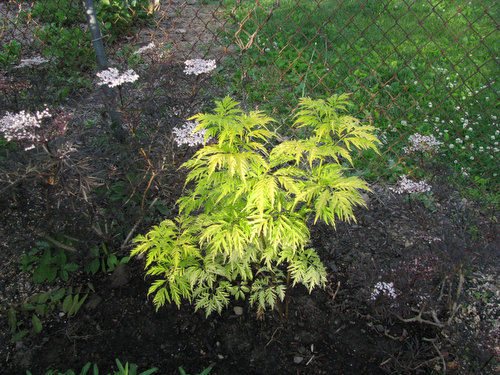 The chartreuse really offsets the dark black and pint, doesn't it? Those guys are underneath the Anjou pear tree: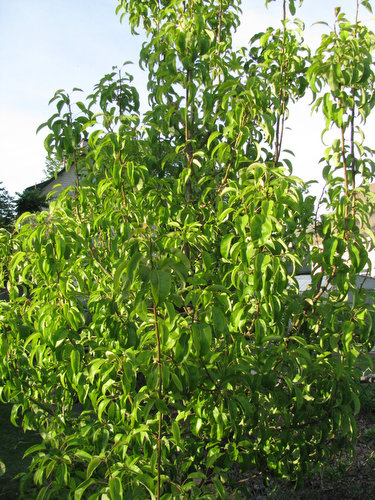 And ringing the pear tree are white daisies and purple campanula: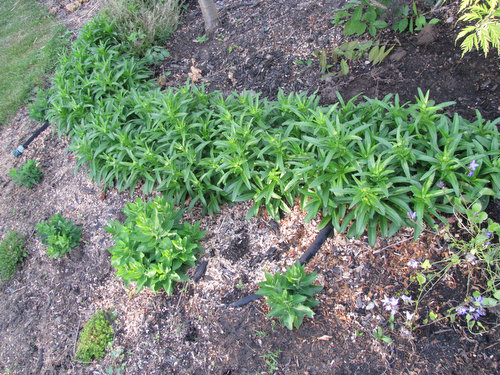 Next to the peonies is the plum-apricot tree: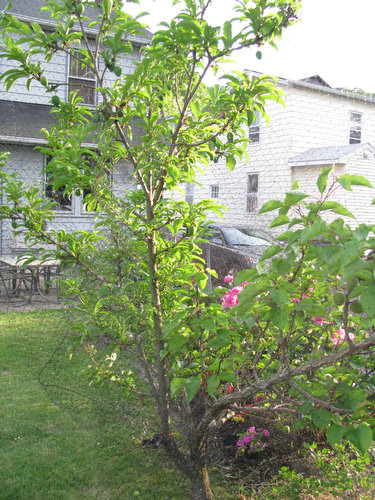 Here are the black currants (some pyrethrum is in the back right). The varieties are Willoughby and Black Down: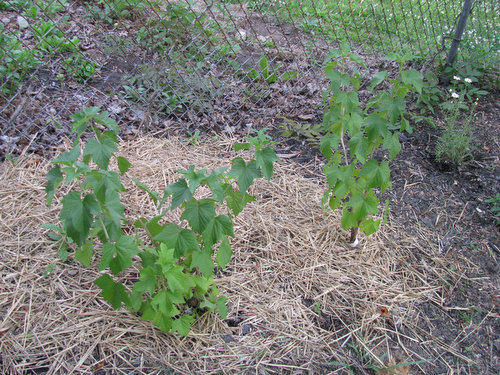 Blackberries: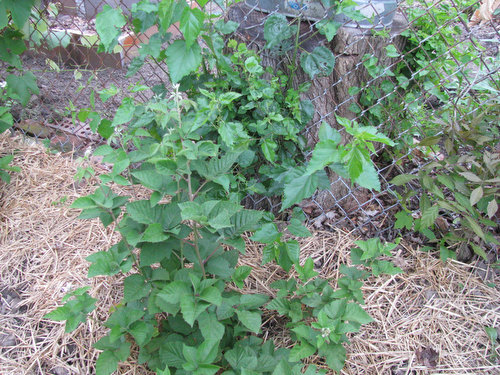 Chester Thornless, Triple Crown, Chester Thornless: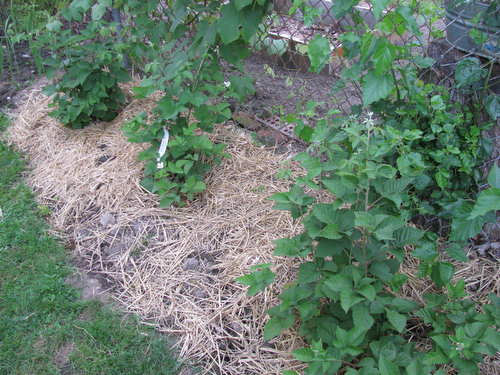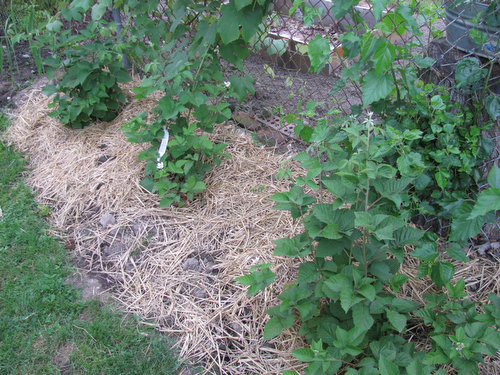 After that, some gladiolas and a butterfly bush: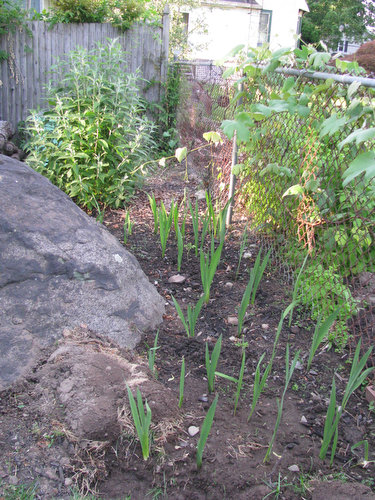 Around the roc, you can see the edge of the apple tree on the left of the photo and the lingonberries on the bottom: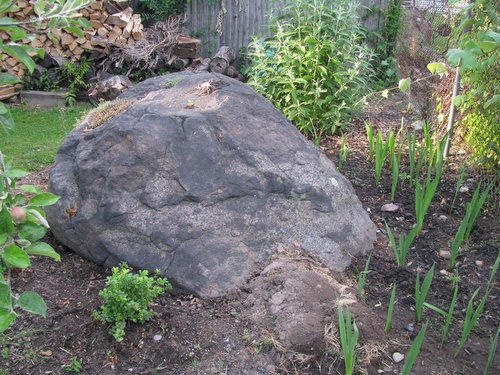 Bees in the back: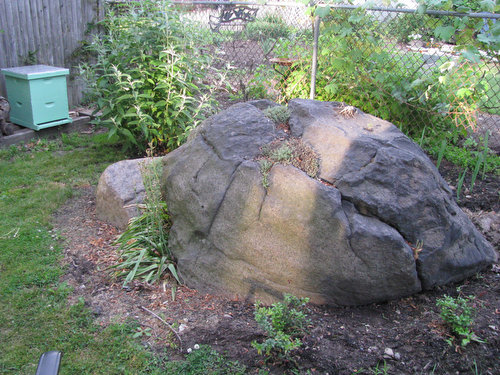 And, looking back toward the house: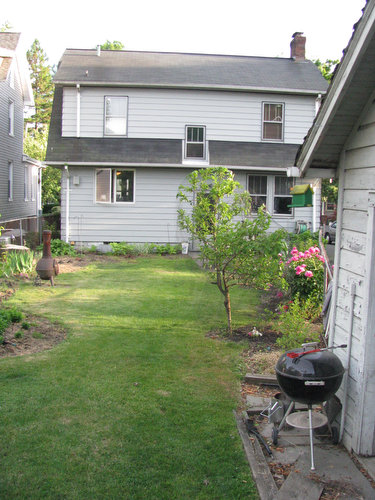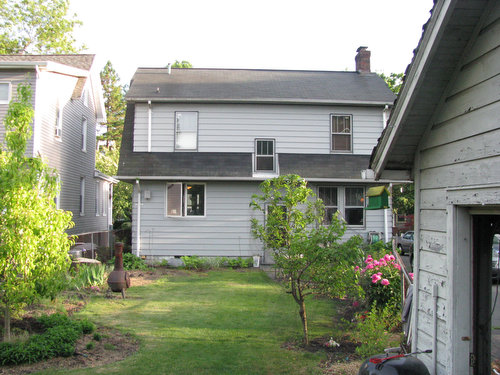 Hope you enjoyed the tour of the farm!