After we planted a whole bunch of bulbs in the front of our two houses, the neighbors offered to cook supper. Seemed fair to us! We all gathered around the fire for bowls of bolognese, all made with vegetables from Tasha's garden.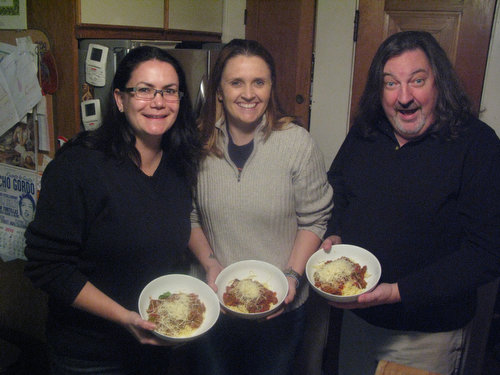 It had peppers, mushrooms, onions and tomatoes. All delishy!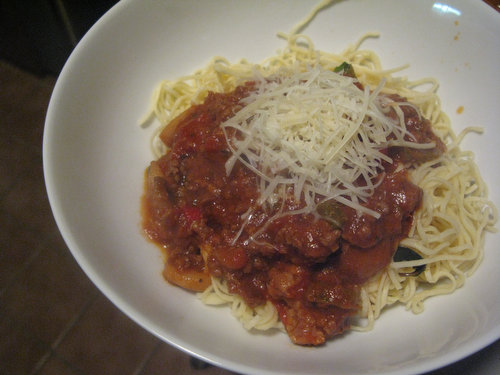 And alongside, we made some bread flavored with the duqqa those guys brought back from Australia!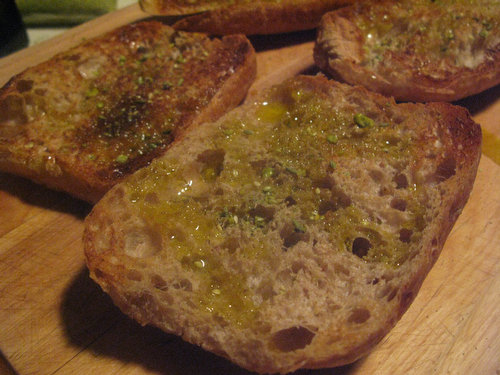 So good.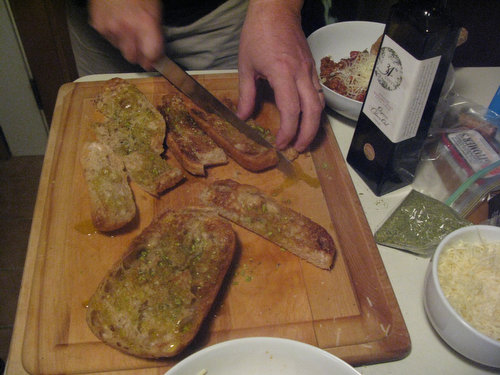 And a grand time was had by all.