When you're done with dinner at 8, there's really nothing wrong with stopping in the local cocktail club for a post, is there? We thought not.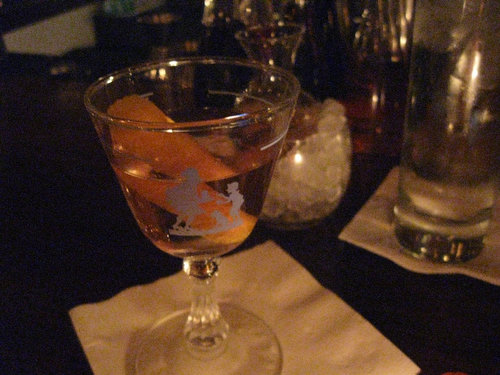 The Clover Club is owned by Julie Reiner — also the owner of the Flatiron Lounge. And the cocktails are treated with the same respect. But it's also the kind of place a bunch of friends might meet for a cocktail after work.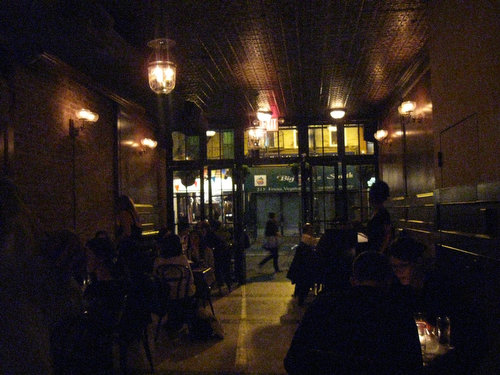 The Clover Club is named for a group of journalists in Philadelphia in the 1880s who gathered in the Bellevue Hotel to drink and eat and, apparently, make fun of society. But there's nothing like the allure of a party you haven't been invited to, and society came anyway. According to the Clover Club website:
celebrities of the day who were invited to address the club and were heckled relentlessly once they did—the more pretentious or self-important they were, the worse they got it. But they came anyway. Maybe it was because "Major" Moses P. Handy, the club's president, knew everyone who was anyone and was liked by them all. Or maybe it was the challenge—if you could get over with the Clover Club, you could get over anywhere.
Thank you sir, may I have another?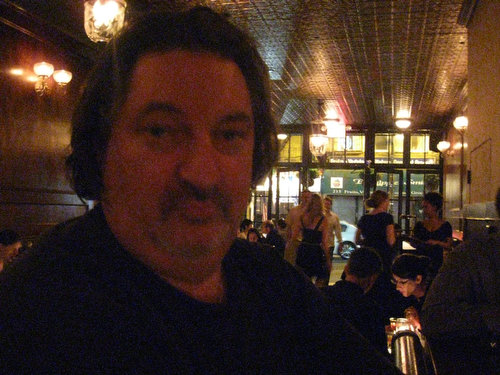 Today the Clover Club doesn't make fun of anyone. They just serve a damn fine drink. They have just about every booze you could name, and a bunch of homemade bitters and other flavorings, too.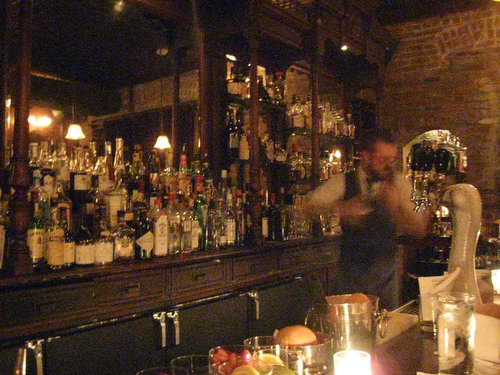 Our bartender Damon shook Gregory a very nice Blackjack Cobbler: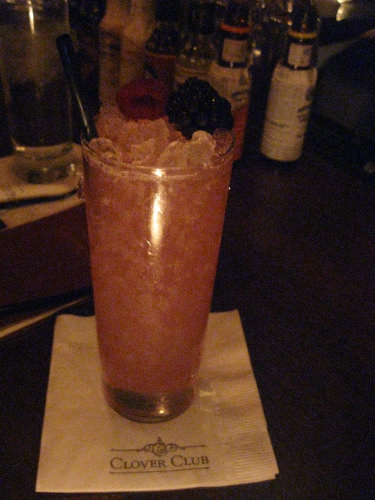 A cobbler is a not a pie, it's a drink made with liquor, sugar and fruit.
I went with a drink from the part of the menu called "The Work of Stan Jones." Stan Jones was a bartender in San Francisco in the 1970s, and according to the Clover Club, wrote one of the last great bar manuals of the 20th century, "Jones' Complete Bar Guide."
I ordered his "Great Secret," a gin drink: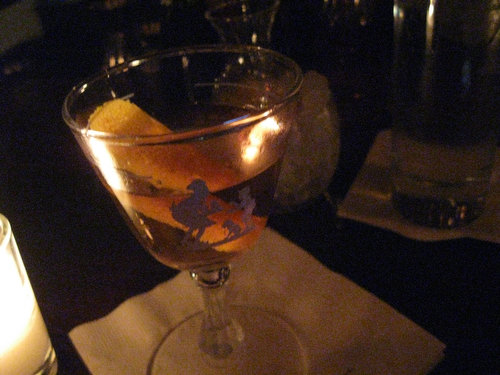 Delicious. While we were sipping, a woman with long blond hair came into the bar. Damon handed her a menu. She shook her hand no, and ordered an Aviation. She smiled, sipped it, paid for it in cash, and left. Everyone said it was all rather mysterious. Was she a Russian spy? At any rate, it's the kind of thing you could write stories about.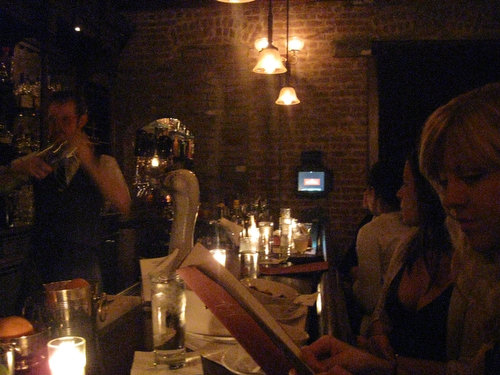 We sipped and chatted.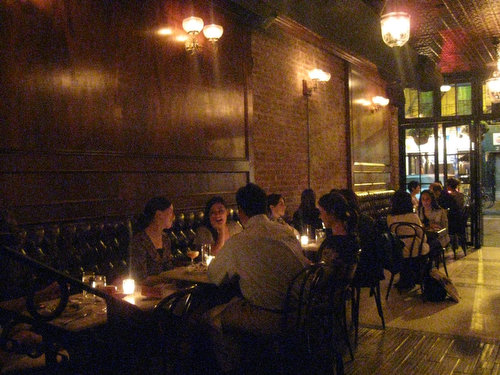 And then headed home. We snuck upstairs to the roof for a real nightcap, and were treated to this amazing view of the Empire State Building: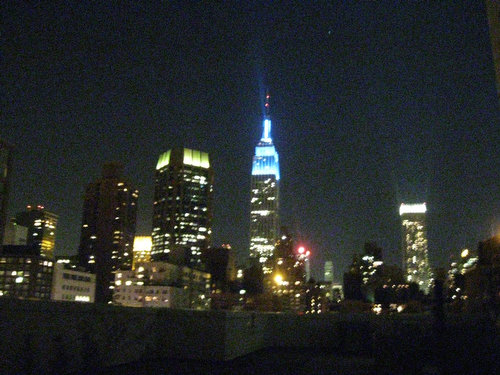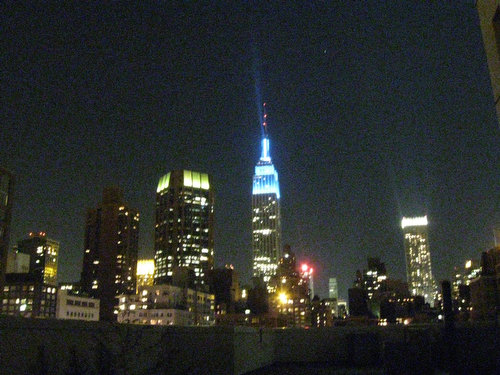 I hadn't even taken a sip of my drink when Tony the doorman came up to the roof, saying the neighbor underneath had complained. The only way we can imagine he knew we were there is the sound of the chair scraping on the cement as we pulled it to the table.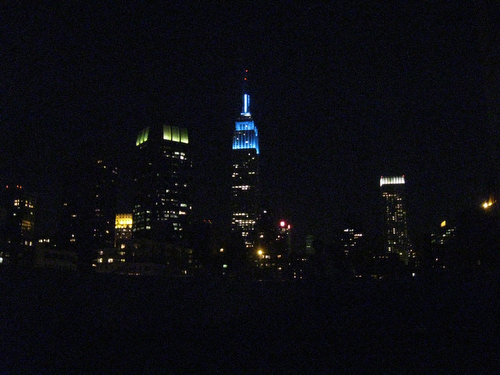 Oh well. We took our cue and went downstairs to bed. A lovely evening, indeed.