We like to call this cocktail the Carjack. It's little twist on a Sidecar, but it's made with applejack brandy rather than cognac. Clever, huh?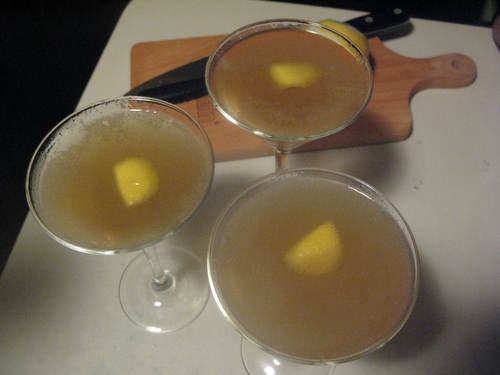 Carjack
8 ounces Laird's Applejack Brandy
4 ounces Cointreau
2 ounces lemon juice
Set ice and water in cocktail glasses to chill them. Combine ingredients in a small pitcher and stir. Pour some into a cocktail shaker filled with ice. Empty the water from the glasses. Shake vigorously and strain into the glasses. Garnish with a lemon twist. You may also rim the glass with sugar, but we don't usually bother.
Serves 4.
Yield: 4 drinks.