Our apartment in the Back Bay was right around the corner from Clio, Ken Oringer's temple of fine dining and his signature restaurant. We weren't able to get in a meal, but we did stop for a couple of excellent cocktails on the way over to Jessica and Kelly's place one evening.
The cocktail program is manned by Todd Maul. The list — which I have, but can't lay my hands on right this second — is a long,entertaining booklet that lists everything from tiki drinks to classics to his own very creative cocktails.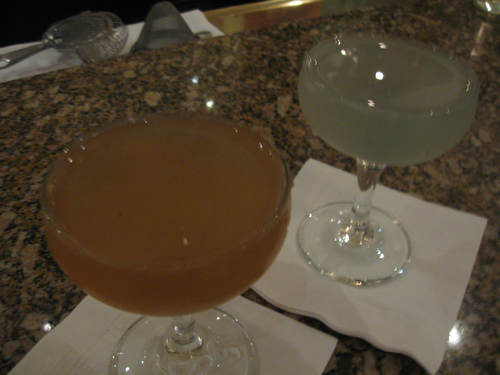 I had the drink in the foreground, called A Thursday Conversation. Maul, in the video below, says it's a take on a Prohibition drink from the Waldorf Astoria called the Three to One.
It was delicious. Greg had an Aviation, which he also loved.
Here's a look at the dining room: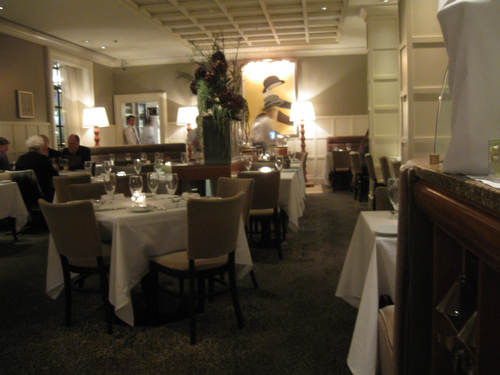 And here's a look at the entrance to Uni, the sushi bar within Clio: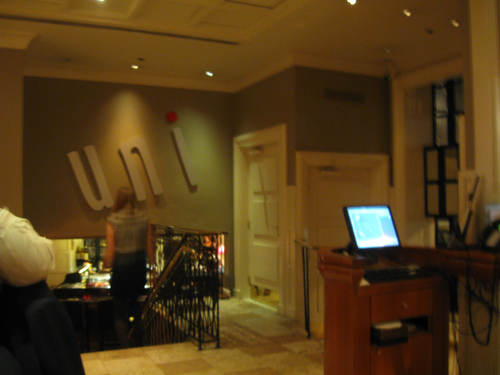 We will absolutely be back.