Any friend of Boo's is a friend of the Farm. And that's how we got to be friends with Susan, Boo's friend from Phoenix. After just one night of cocktails and dinner at the Farm, we felt like we'd known her forever.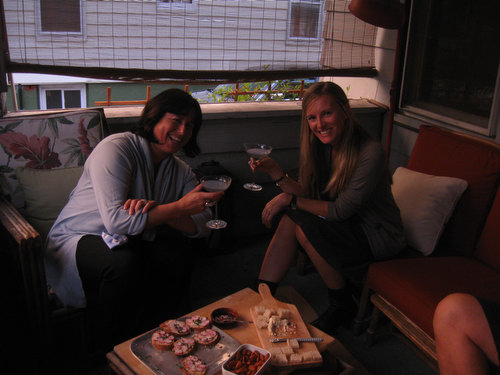 We started out with Aviations and hors d'oeuvres on the porch:
Slurp!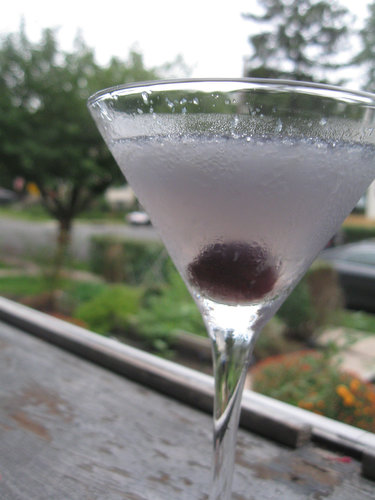 Sesame radishes and Hudson Valley camembert were the snacks: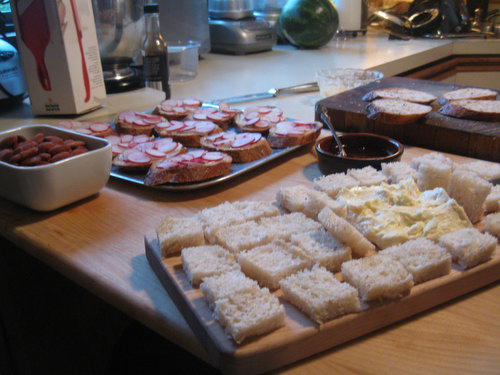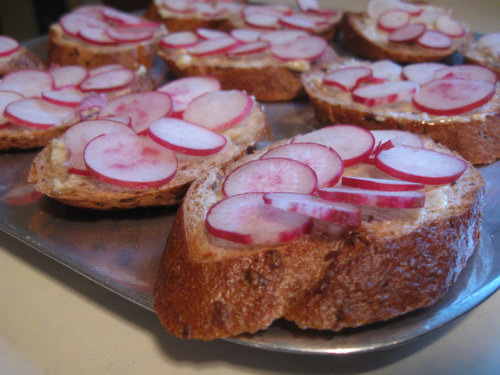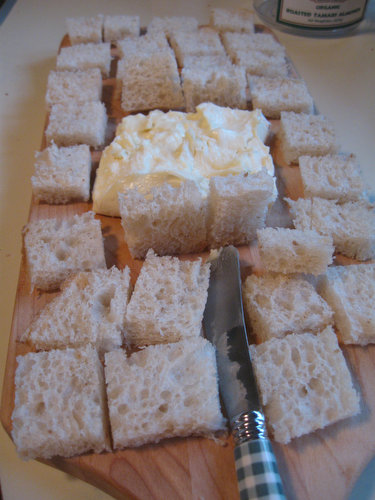 Hunna and Susan: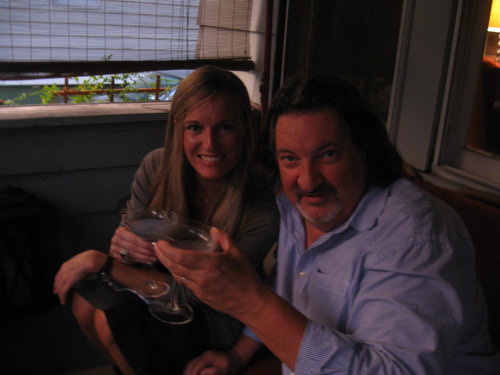 Hunna and Boo say hello to little baby: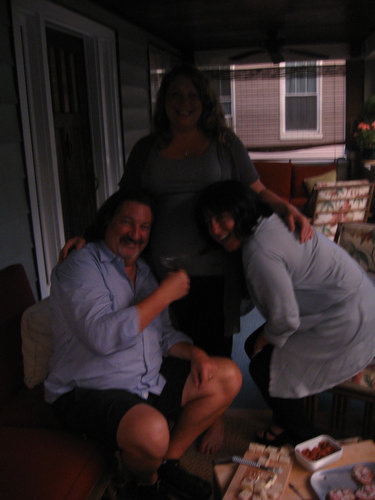 After snacks on the porch, we headed to Cafe Barcel for dinner.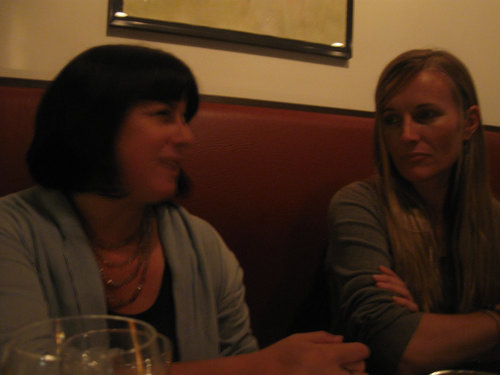 Our food was delicious, as always. It was very dark, so forgive the quality of these photos.
Slab bacon: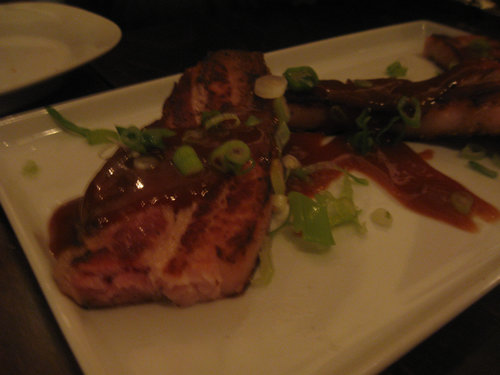 Linguine with clams: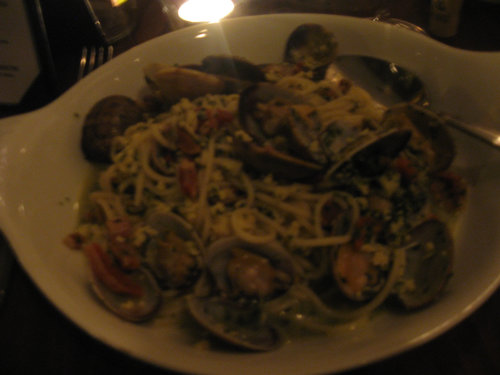 Bouillabaisse: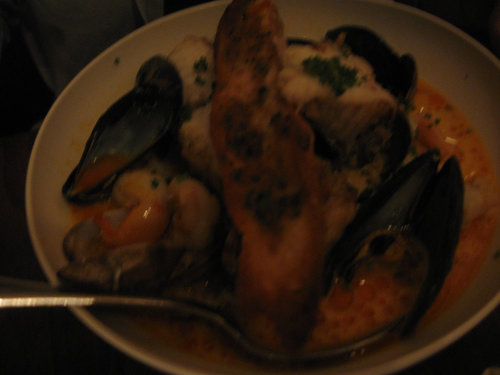 Cod with fennel and tomatoes: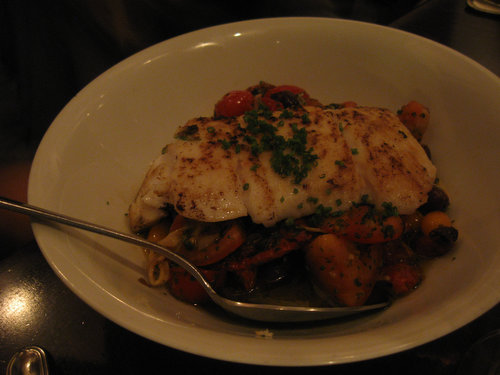 Branzino: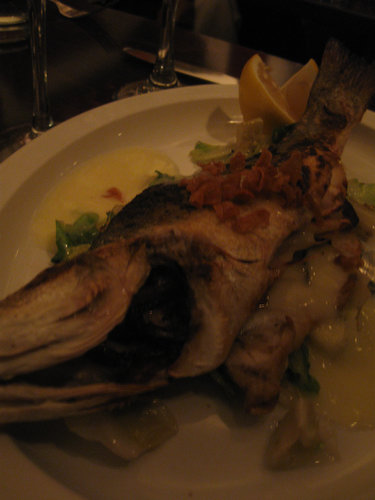 The restaurant that evening: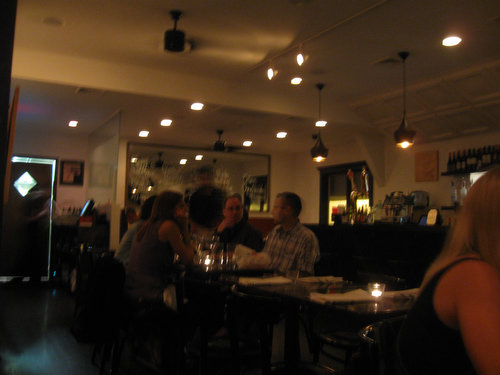 Believe it or not, as we were leaving, Susan noticed that someone dining there used to be a regular at her restaurant in Phoenix! She stopped to chat and it made for a lovely end to the evening.