Out of the many, many cocktail recipes that Ed and I tried for our story on New York State spirits, our favorite was the Applejack Old Fashioned.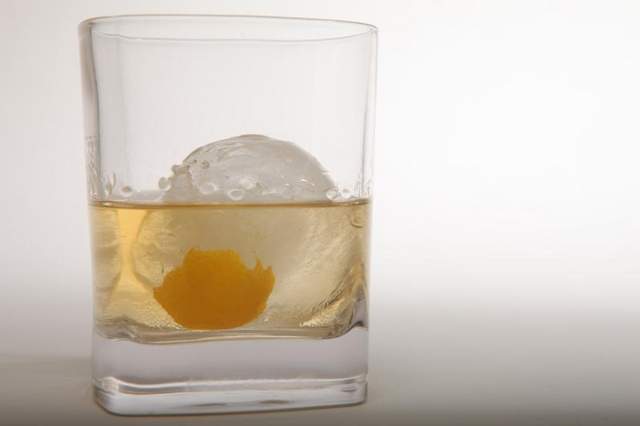 Photo by  Xavier Mascareñas/The Journal News.
The recipe, after the jump.
Applejack Old Fashioned
We decided to use maple syrup instead of sugar and applejack instead of whiskey in this twist on the classic highball. We love it served over one enormous ice cube. Tovolo makes 2-inch ice cube trays, available on Amazon.com.
2 ounces Cornelius applejack
2 dashes Angostura bitters bitters
1 teaspoon maple syrup
Stir ingredients together and and serve in a rocks glass with a big ice chunk. Garnish with a lemon twist.