We celebrated Christmas Eve Eve with Kelli and Patrick and their family. Cathy and Ed were down from Syracuse, Mary Ellen was there from Vestal and the entire Leon family was in from Virginia to celebrate. Here's Ralph with Meghan and Alicia: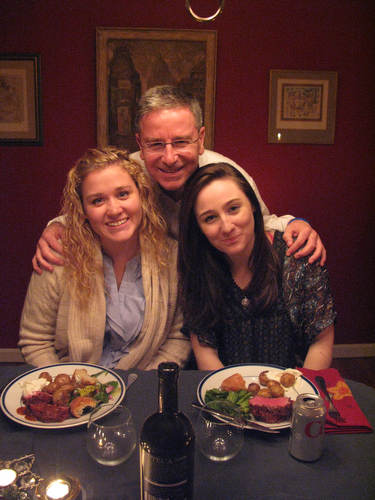 The grandmothers with little Srimp: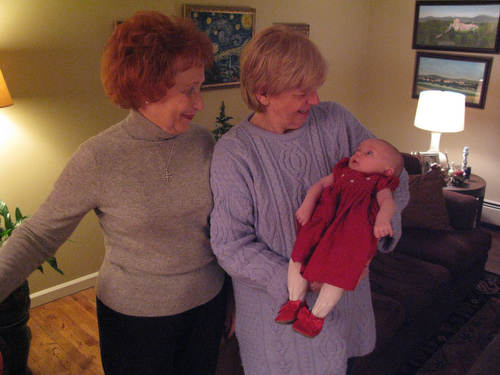 Rory and Andrew with Ed: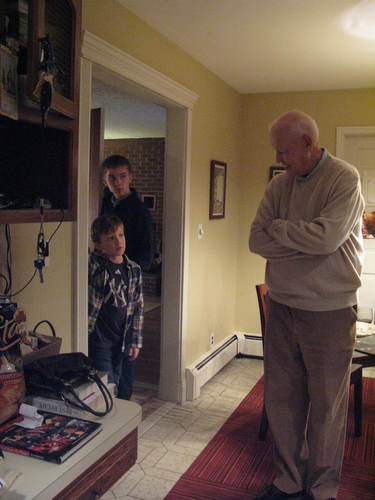 Kelli sets the table: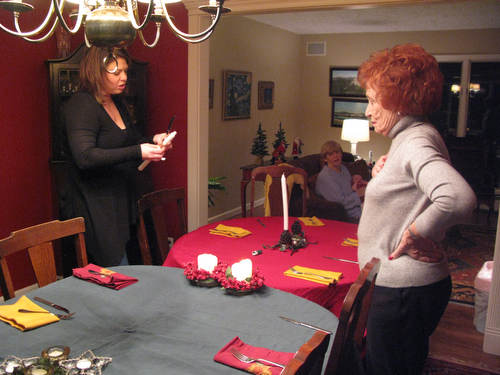 Carrie feeds Srimp: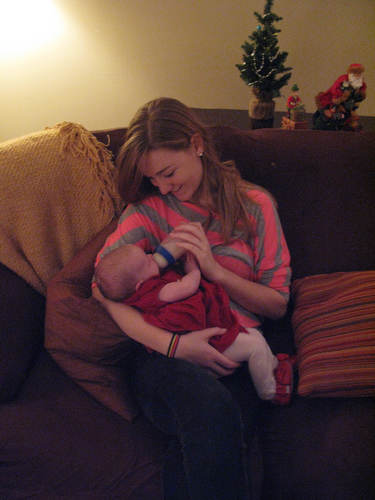 The girls fill their plates on the buffet line: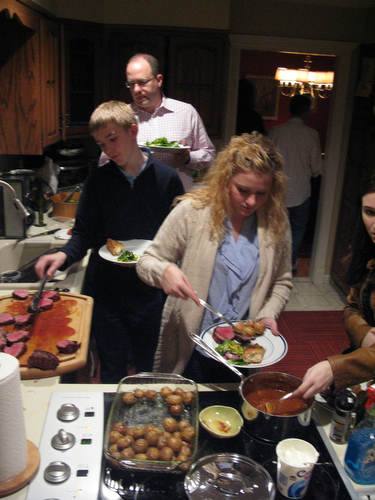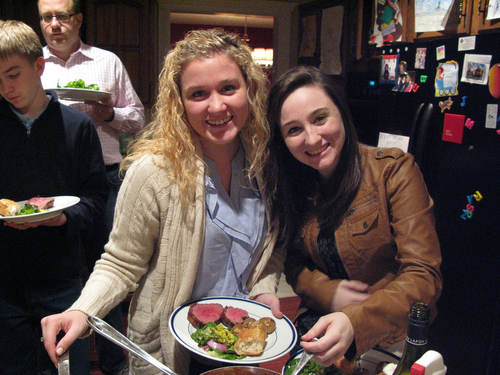 Andrew and Meghan: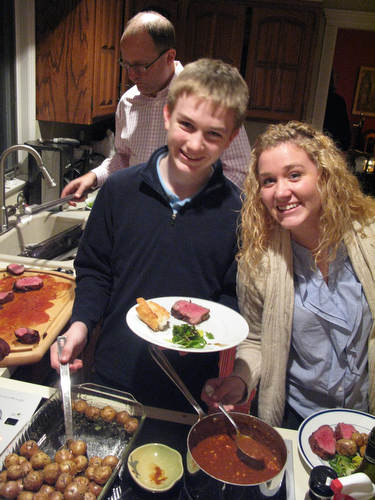 On the plate is Dinosaur's Black & Blue filet mignon with blue cheese barbecue sauce; salad; and roasted new potatoes. Delishy!
Patrick carves more meat: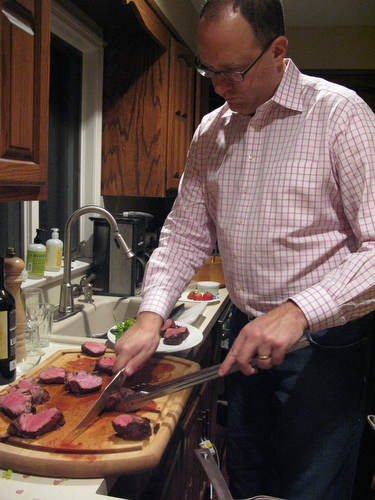 Hunna with his salad: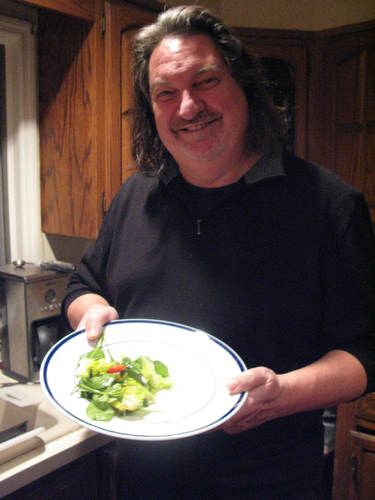 Cathy and Ed: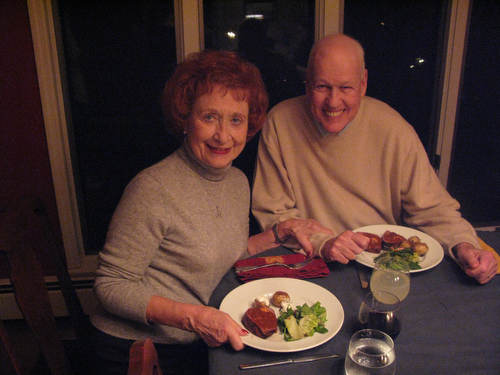 Mary Ellen and Andrew: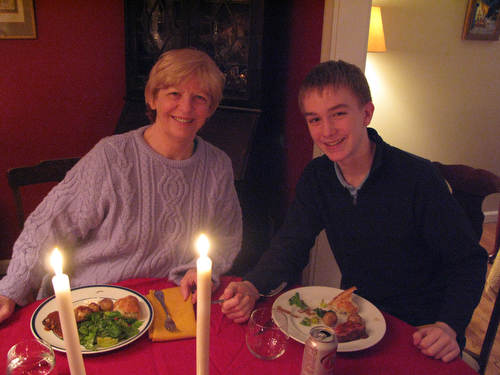 Chatting around the table after dinner: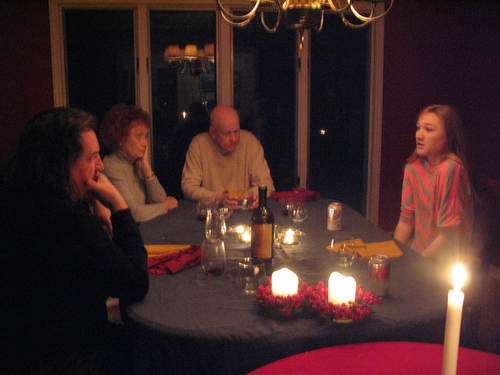 And Kelli's beautiful tree.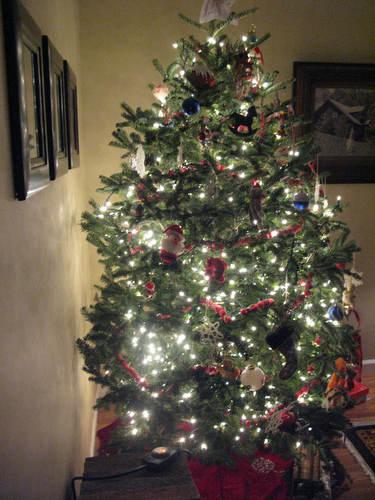 Merry Christmas to all!