I've been hearing good things about Polpettina in Eastchester for the past year or so — and for good reason. The pizza at is terrific. It's not cooked over a coal fire — not even a wood fired oven — just a regular pizza oven. But the ingredients are excellent and the care they take in making the pizza is obvious. They even hand snip the basil to order.
The restaurant is teeny tiny, but the atmosphere is cozy and comfy. The bar is made with reclaimed wood and granite; the walls are brick and wood and there's a nice little splash of red from the curtain into the kitchen.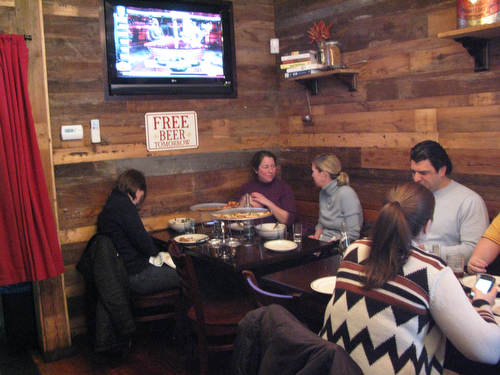 We sat at the bar and could watch as the pizzas were made: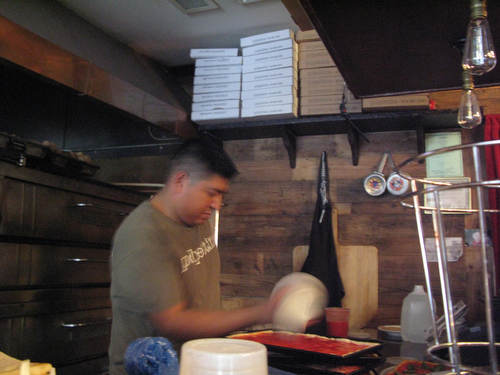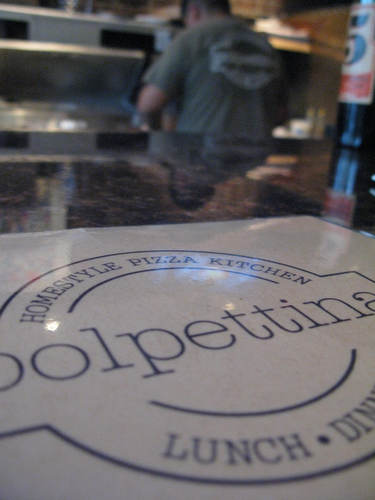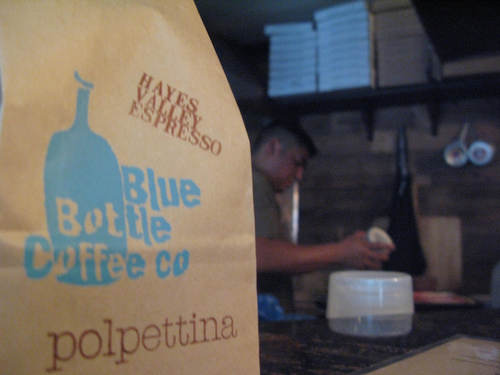 We propped Srimp up on a bar stool (yes we made sure it was secure!):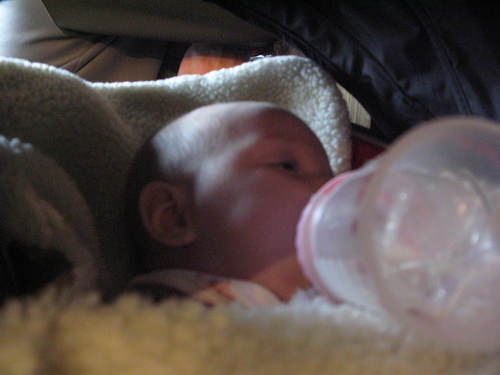 A few regulars were there for lunch, stopping in during their lunch hour on a rainy cold day: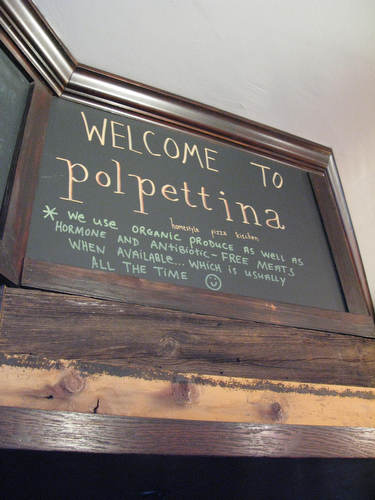 We started with a really delicious lentil soup: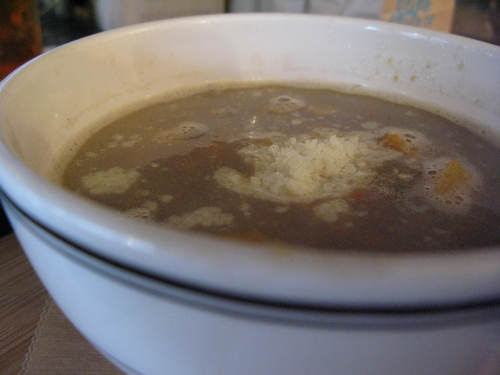 Rich and earthy but not creamy or anything — you could still make out the lentils very well.
Then we tried the meatball tasting.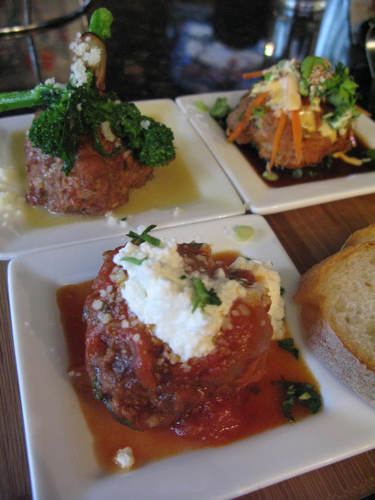 Polpettina means "little meatball" in Italian, and while these are by no means little, they certainly are delicious. The one in the foreground is the traditional beef with ricotta; behind that is pork with broccoli rabe; then chicken with scallions and soy. All were juicy and tasty: the beef was rich and a little bit sweet; the pork was tangy and bitter from the broccoli rabe; and the chicken was utterly Asian — very fun!
Next, our pizzas. We went with prosciutto and egg:
(Of course we did.) We cut the egg and let the yolk serve as a creamy topper to the charred crust with its light topping of tomato — and salty ham. Yum.
And we also got a pepperoni: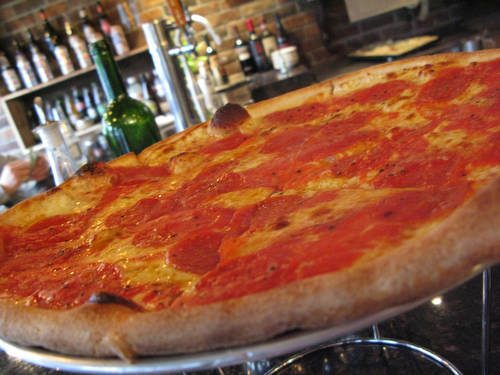 Yes, you can see: delicious.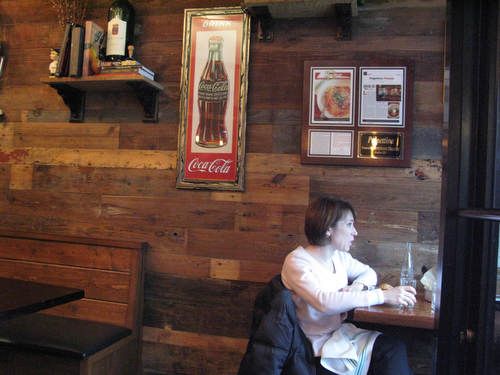 It was hard to get a seat here, even for lunch. A father with three teenaged boys stayed for about 10 minutes before giving up. I imagine coming for dinner on a Saturday would require more patience than I can imagine. But come for dinner we will. Not just for the pizzas, which we will order again, but also for the roasted chicken. For the pastas. And yes, again, for the little meatballs! Bravo, Polpettina!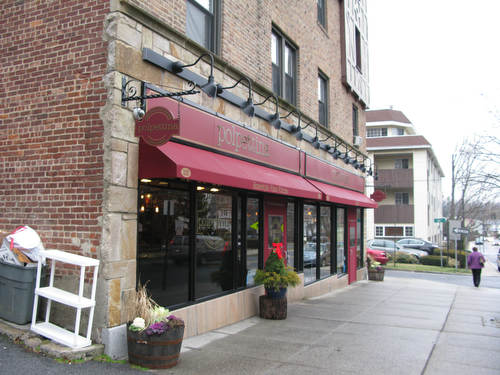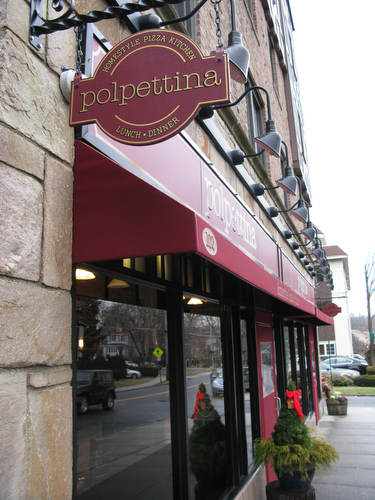 The 411 on Polpettina: Terrific thin-crust pizza, luscious meatballs and creative modern Italian food in a teeny, tiny restaurant — but one that's set up nice and cozy. Maybe it's the reclaimed wood that lines the walls and the bar, maybe it's the friendly service, or maybe it's the we-do-things-the-right-way attitude, but this place just feels good. 102 Fisher Ave., Eastchester. 914-961-0061, polpettina.com