Mom had a few friends over for a fancy Saturday supper at The Ranch, and Sam and I were honored to be included. Of course Sam was upstairs sleeping when we all got to enjoy Anita's lovely dessert, a blackberry pound cake: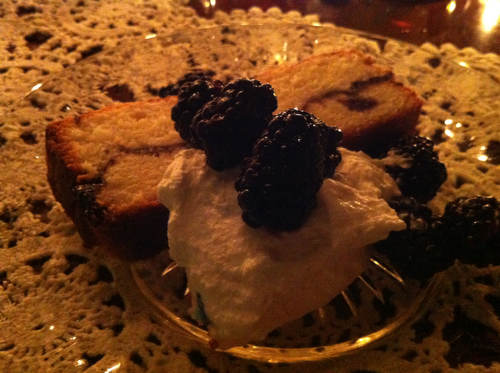 Not too many good photos tonight folks. (Isn't that so the story lately? My apologies. It's hard to concentrate on photos with an infant to take care of!)
Mom set a lovely table: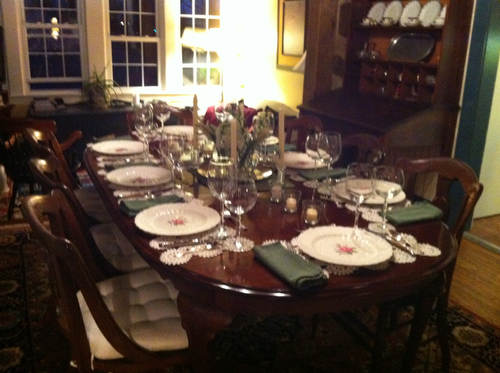 Sam was the belle of the ball, until bedtime at least!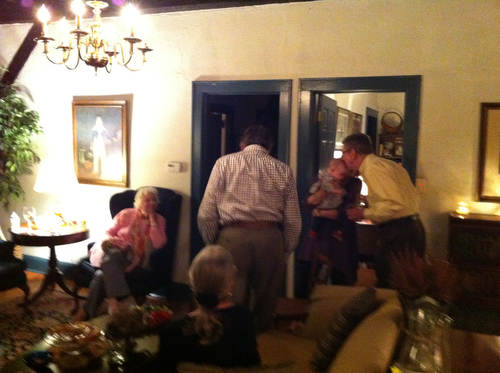 A nice spring supper, with herb-crusted filet signing, new potatoes and asparagus: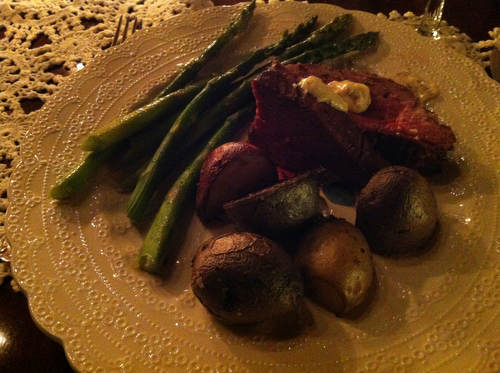 Chatting at the table with Anita, Tony and Anya: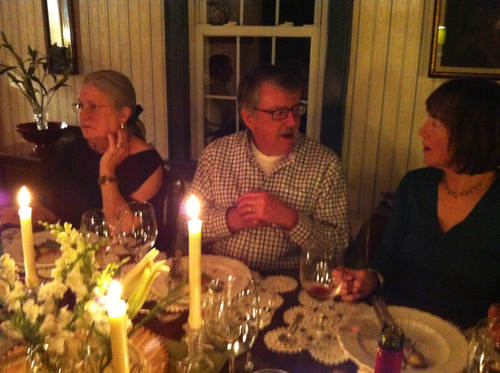 Leigh and Anita: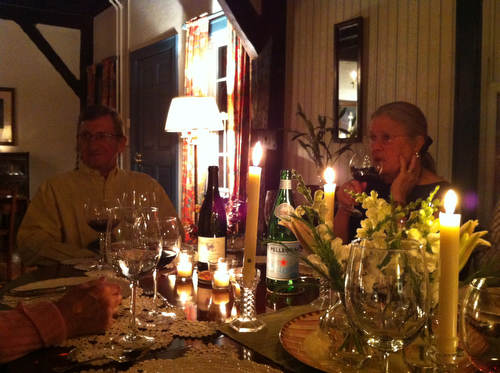 And dessert, again: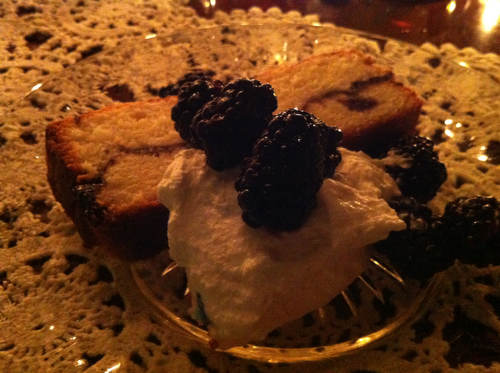 Sorry, but somehow I missed getting photos of Mom, Linda and Alan, though I assure you they were there and having just as much fun!