For lunch on Saturday, we went to what appears to be a really rockin' bar. At least at night, I bet. During the day, it was laid back enough for us to take a big table by the back and get a few burgers.
But despite the innocent looking setup, this was not you average lunch. It was, in fact, the first time anyone could remember that Mark, aka AJ, did not finish his burger.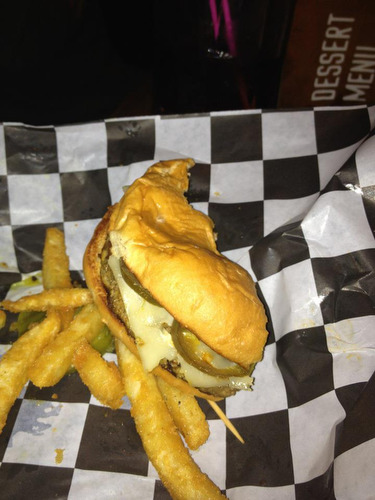 Dun-dun-dun! He had ordered the Insanity burger, and it was, indeed, so insanely spicy that he could not finish it. The culprit? Dave's Insanity Sauce, a sauce so hot that it has its own wikipedia entry.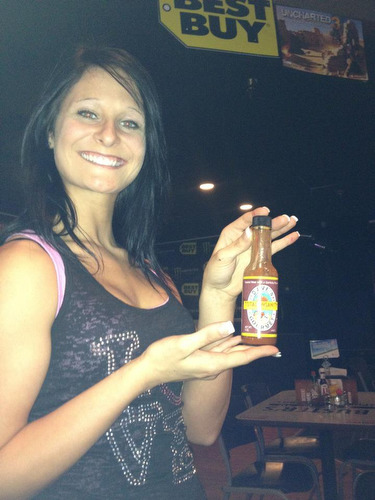 Yes, he was a bit ashamed. But also happy to know that he was beaten only by something that once held the title of "World's Hottest Sauce." More photos of the food — and the family, with Samantha, of course! — after the jump.
Angie and Mark, before the Insanity Incident: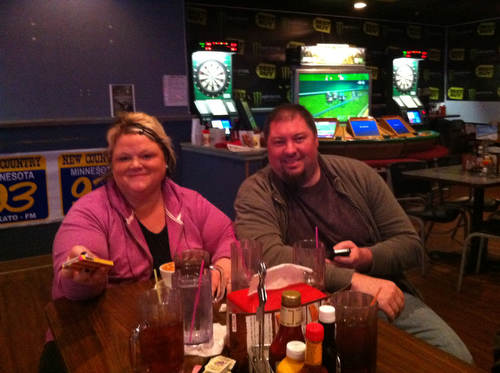 (Note their iPhones.)
Bob and Greg.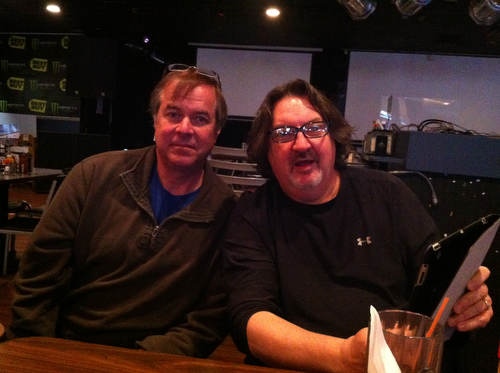 Me, Doris and Sam. Three generations of Weber women!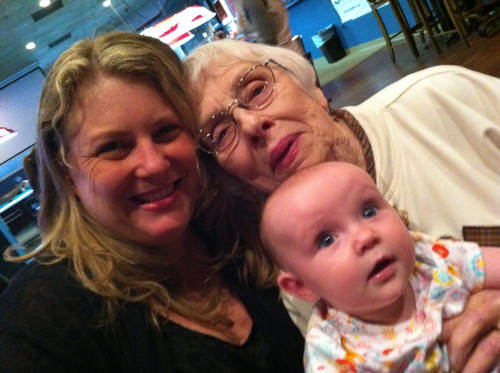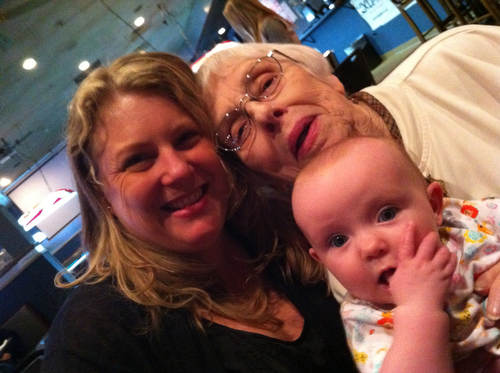 Bob with the little'un:
Now we'll get to the nitty gritty. Burger one, mine. Mushroom-Swiss: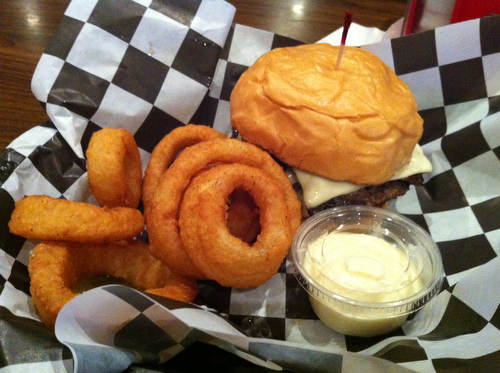 Greg's wings: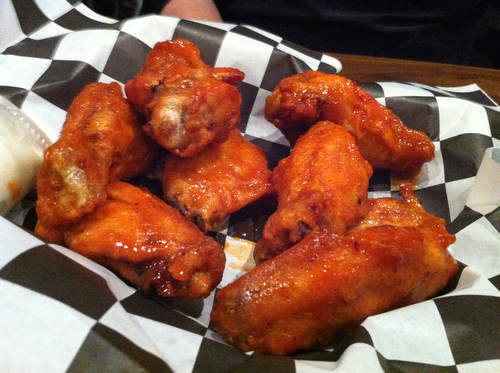 The big family table: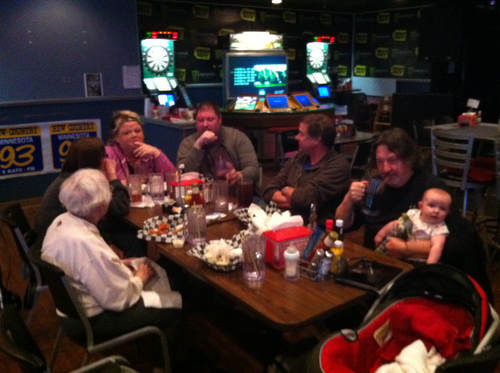 It seems like a good place for a big night out watching a band!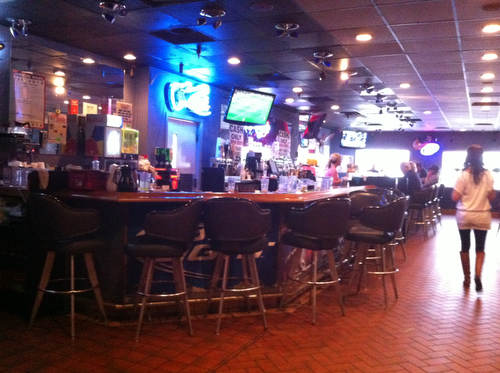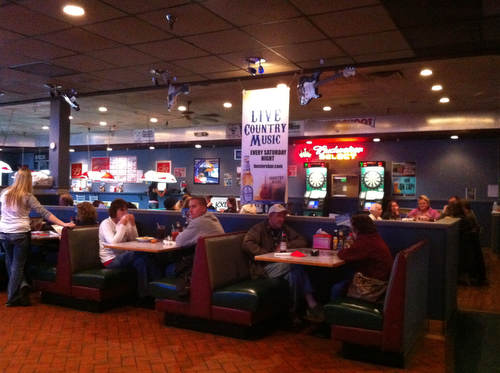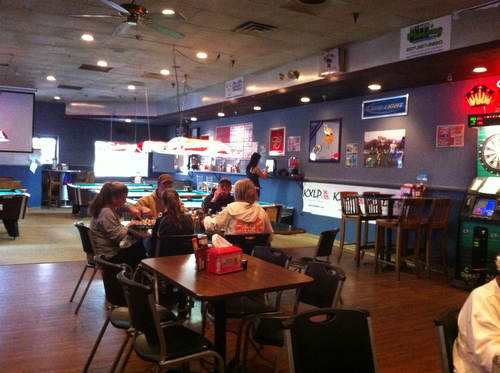 Fun lunch. Especially with the Insanity Incident.