Making your own maraschino cherries couldn't be simpler. And besides, who wants all that sugar and food coloring and preservatives when you can just have cherries and booze!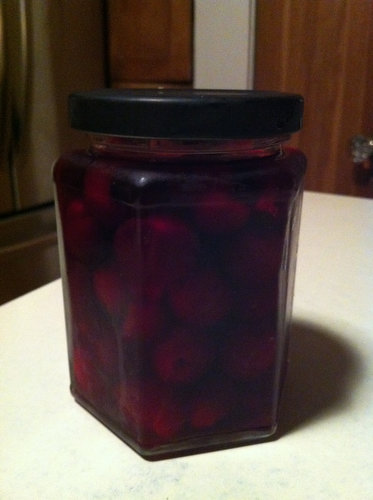 2 pints cherries and 2 cups maraschino liqueur: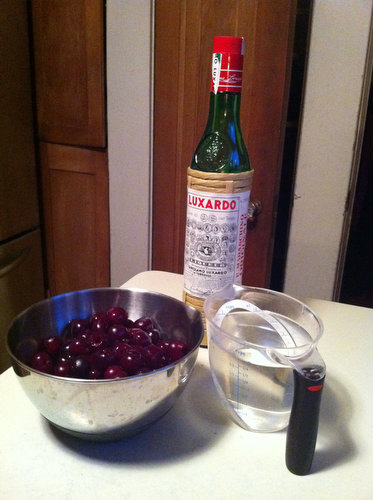 Heat the liqueur to a simmer: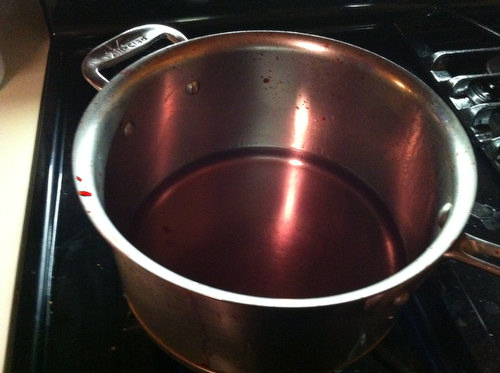 Add the cherries: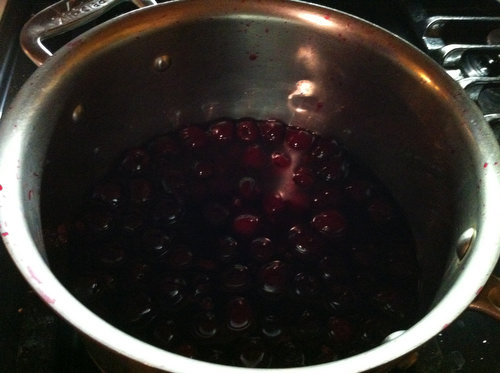 That's it.
Maraschino Cherries
2 cup maraschino liqueur
2 pint sour cherries, stemmed and pitted
Bring maraschino liqueur to a simmer in a small pot. Turn off heat and add cherries. Let mixture cool, then store in a jar in refrigerator for at least 2 days before using, and up to several months.
Yield: About 2 pints.
Doubled from the original recipe in the New York Times.