Irene was just going to have a couple of friends over. Turns out Irene has a lot of friends, including a couple of new ones, Katie and Mario and their little baby Gigi.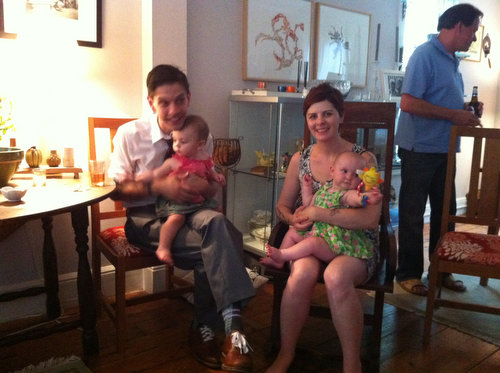 Kevin and Irene get our delishy supper ready.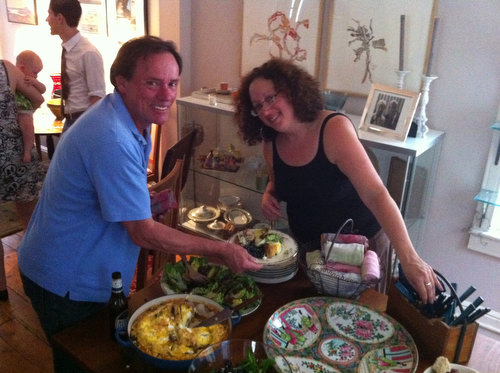 More food and more babies, after the jump.
We love a party we can walk to, right Hunna?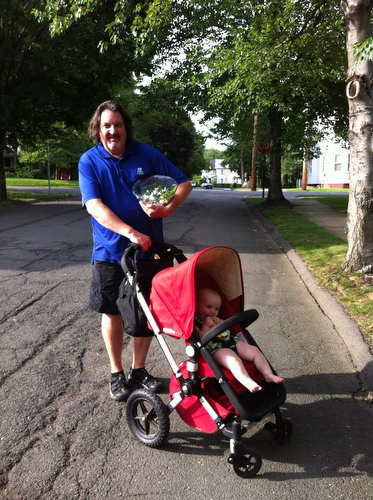 We took along Mindy's blueberry salad (made with our blueberries!), and added to a tableful of lovely dishes.
Crostini with pea puree from Kris and Tom: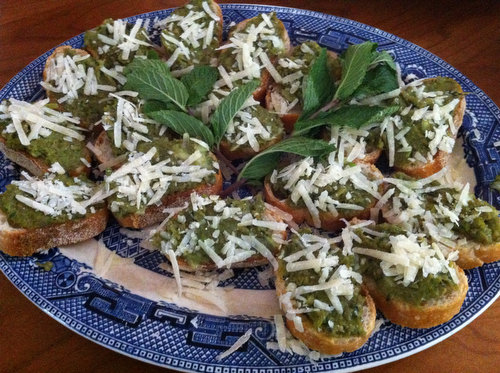 A hearts of Romanie salad with Stone Barns bacon: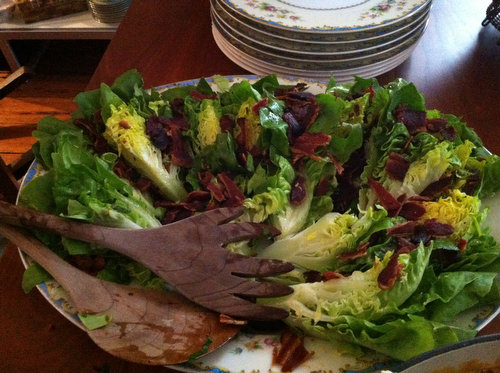 And one hell of a fluffy frittata made with Lisa's goat cheese: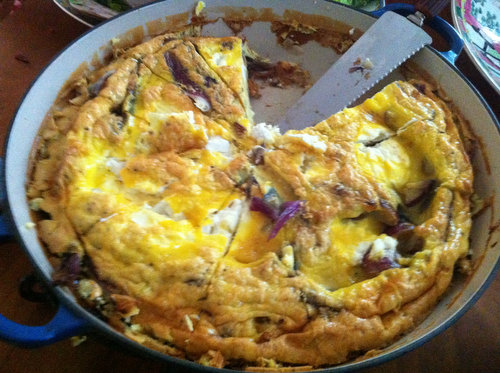 Holding babies: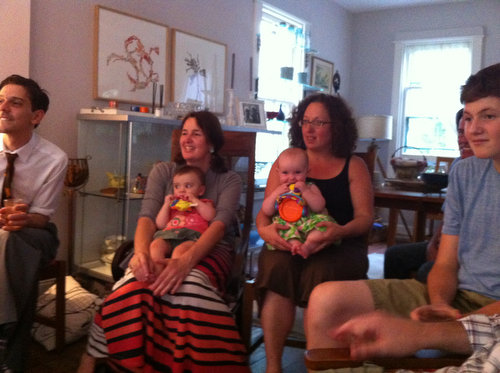 Babies crawling around: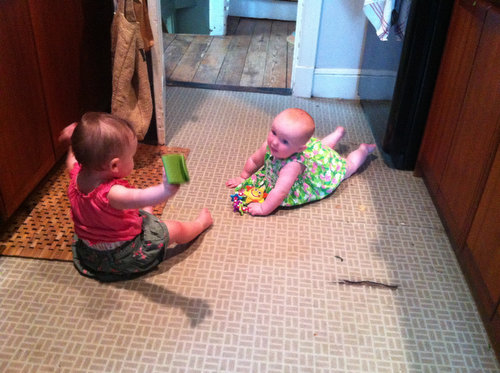 Good times. Thanks Irene!