Jessica and Kelly hosted the whole family for dinner on Friday night, including Sarah and Mae and Jane, and Kelly's brother and sister-in-law Brady and Karen and their two girls. You might say it was a family reunion of sorts.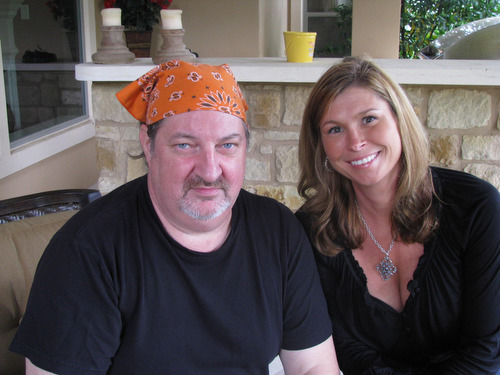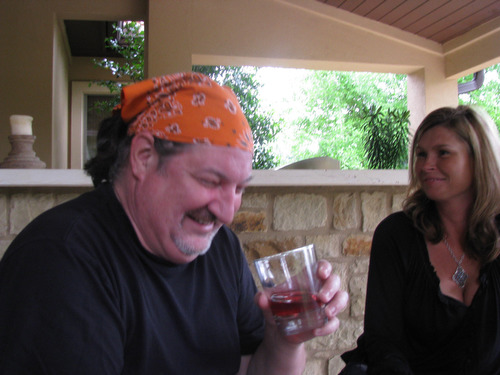 Here's Sarah and baby Jane: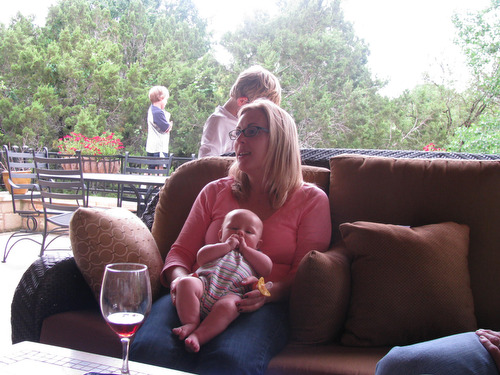 Lizzy and baby Jane: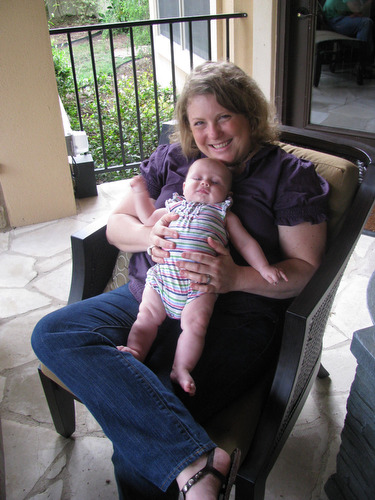 The back of Mae, who played along with the big kids: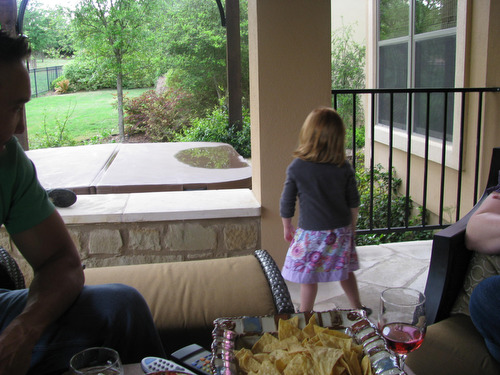 After just a touch of initial shyness, of course.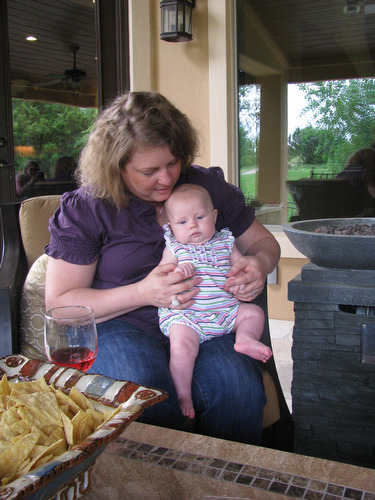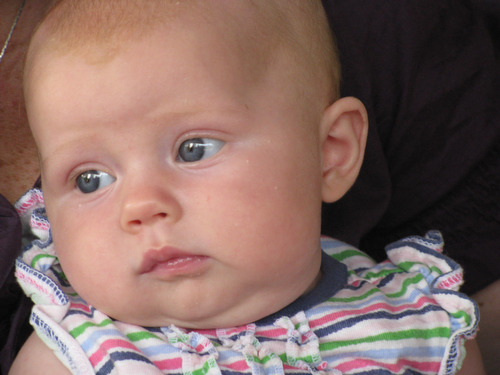 We had some watermelon margies: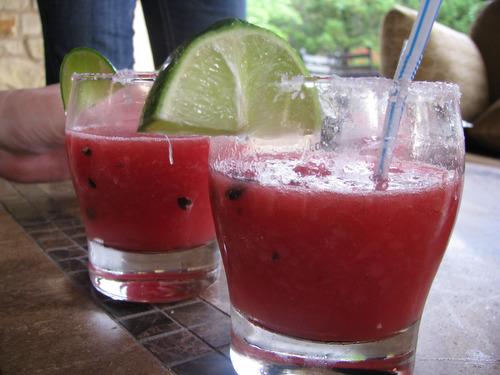 mmm.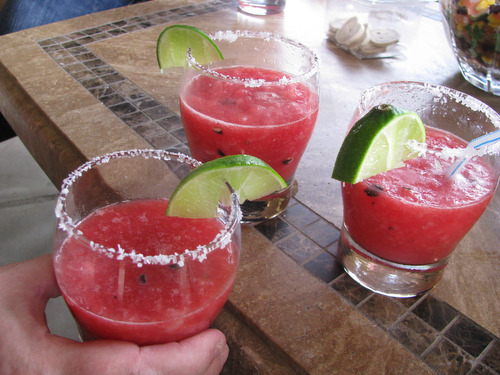 Chips n dip: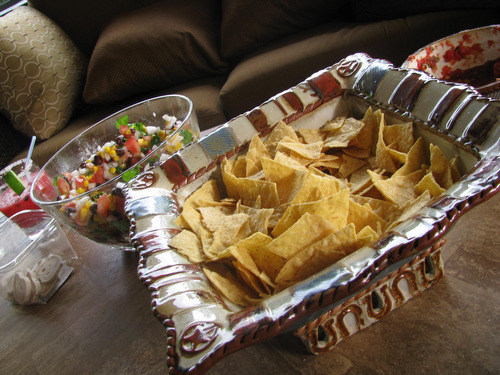 Greg is warming tortillas for dinner: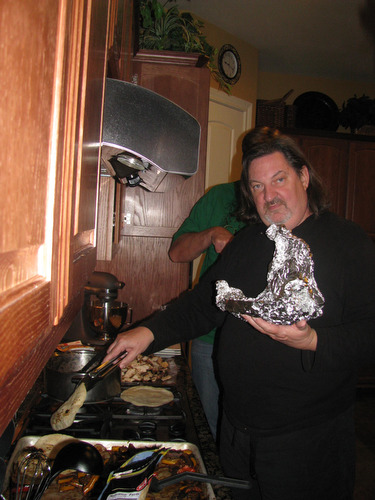 Kelly and Brady are helping: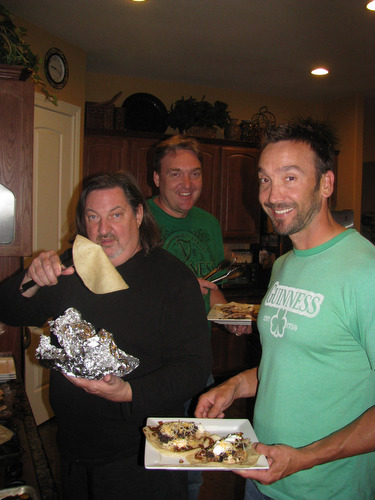 Supper. Fajitas and beans: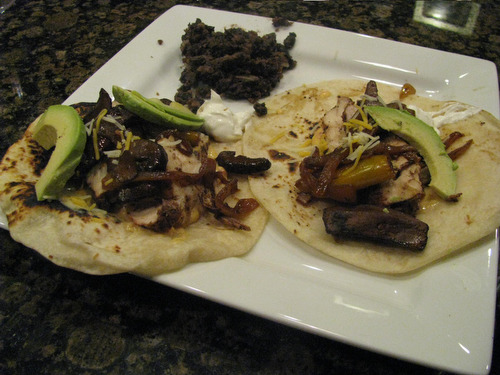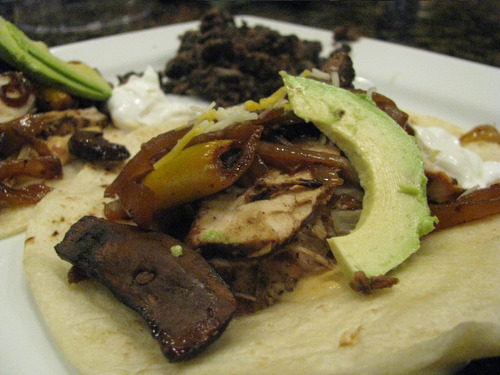 And for dessert, strawberries with angel food cake and delishy gelato from Central Market: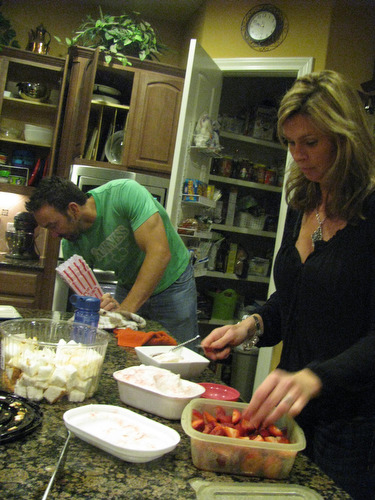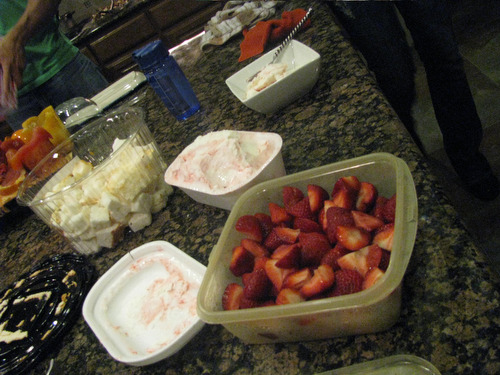 Another fun family meal!