Maybe it was the rice and beans from Maura's the night before, but I had a hankering for Harry's. And the weather was so gorgeous that we decided to make an afternoon of it. We walked down the long way, stopped for lunch, walked a bit more, stopped for coffee, and then headed home. Come along and share our outing!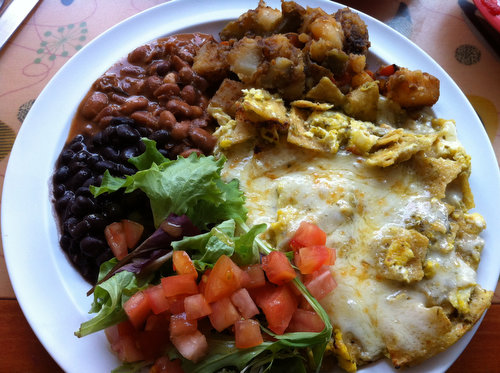 Harry's chilaquiles, which are top-notch.
River view on the way downtown: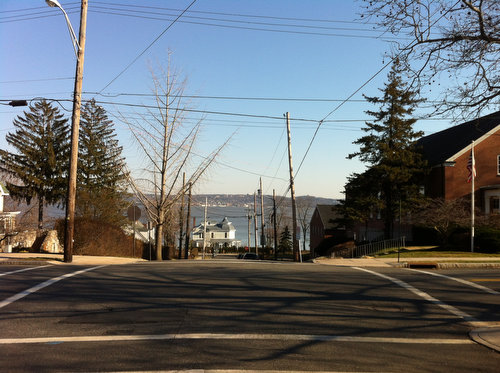 Greg at Harry's, thrilled with the temperature, which is in the high 50s. In January!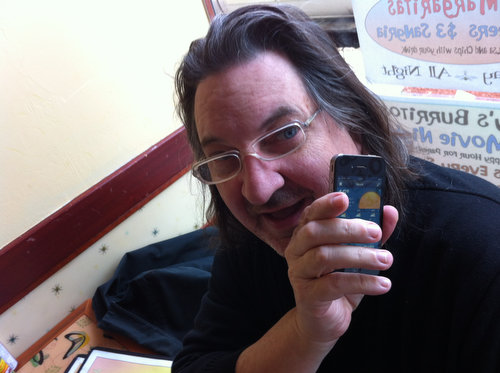 Me and Sam: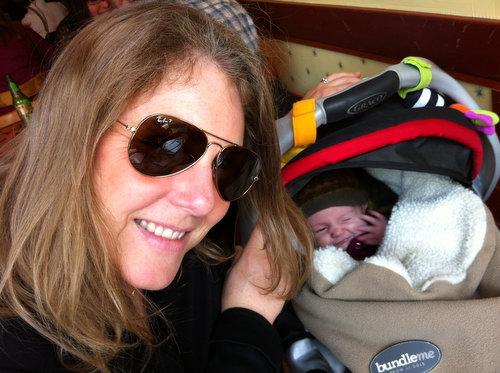 That's a sort of a squint-wave on her part.
For lunch, Greg got the chipotle chicken tacos. Hard tacos. He likes the crunch. They were delishy.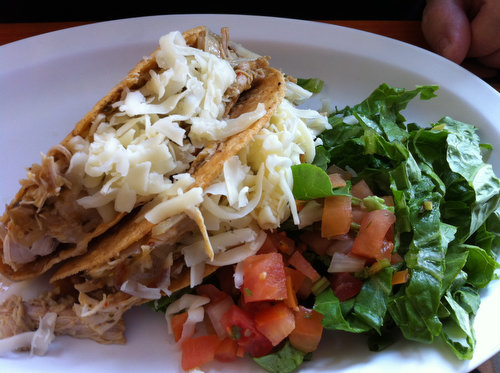 As I showed you above, I had chilaquiles. The tomatillo sauce was tangy and the beans were earthy and sweet. A little hot sauce, too, and…Yum!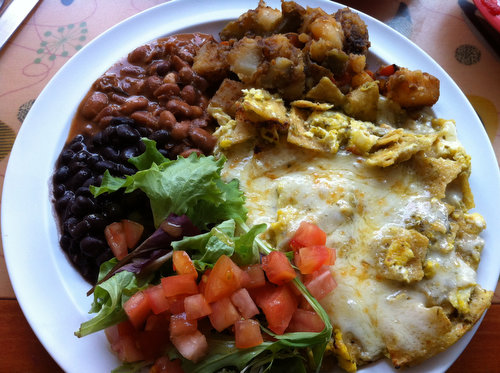 We also ordered plantains, which were excellent –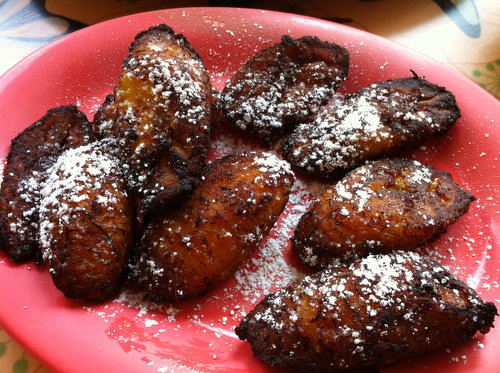 – and nachos, which were not: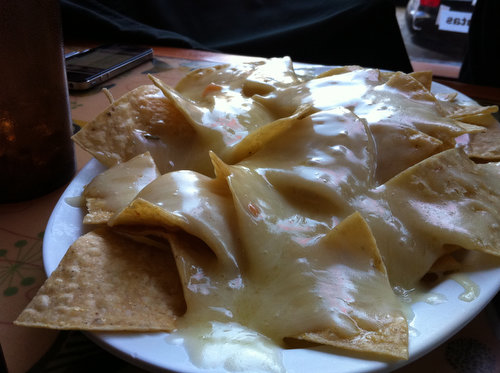 After lunch, we did a little more walking: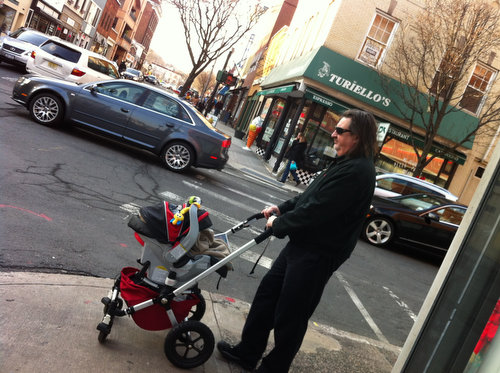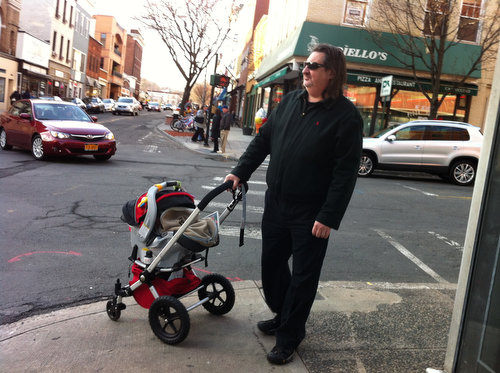 And ended up at Art Cafe for a coffee.
Greg orders while Srimp and I hang at the bar: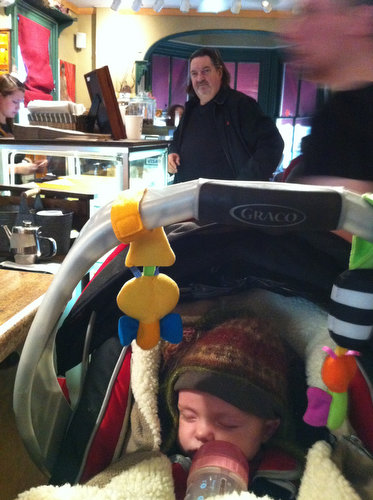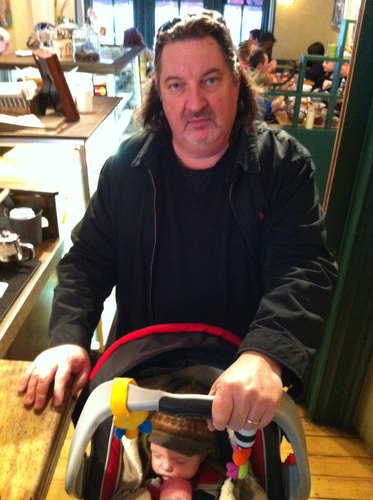 Hunna gets the double espresso: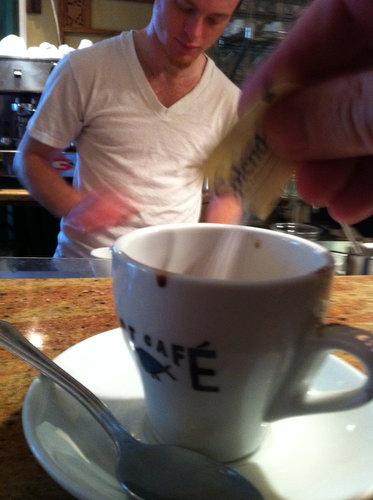 I get the double macchiato: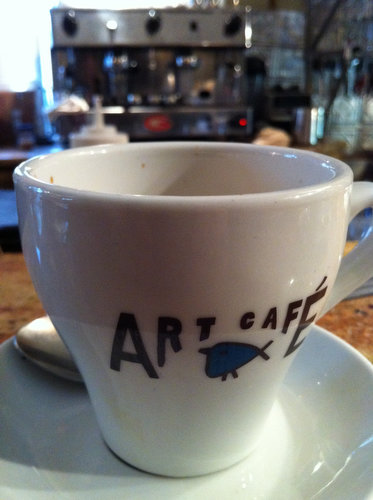 Best damn coffee in town, no doubt.
On the way home, the light is waning: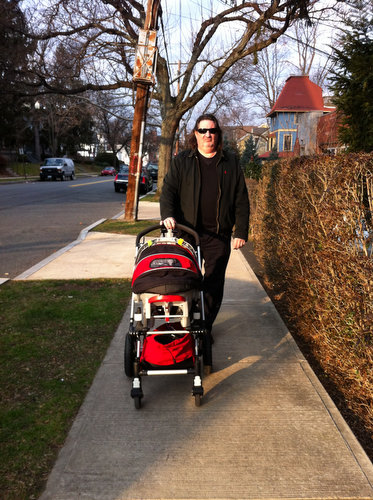 We walk past Carson McCullers' old home: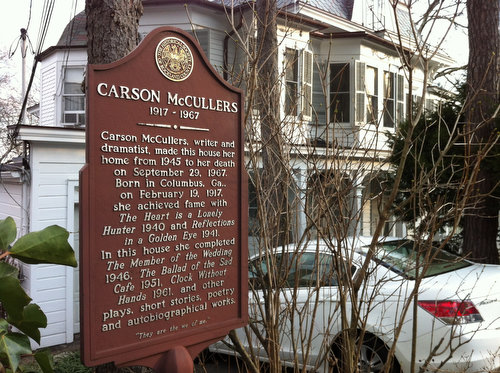 And are also witness to a horrific snowman accident: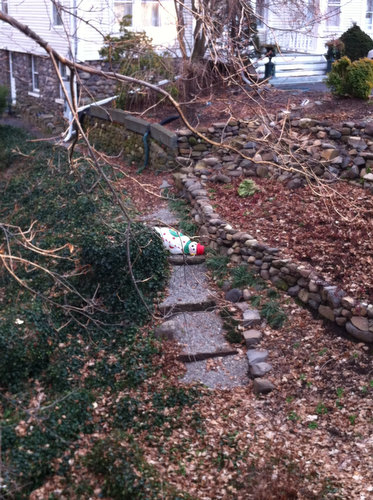 An investigation is pending.
After Srimp and Greg were home safe and warm, I went back downtown for a little R&R at the nail shop.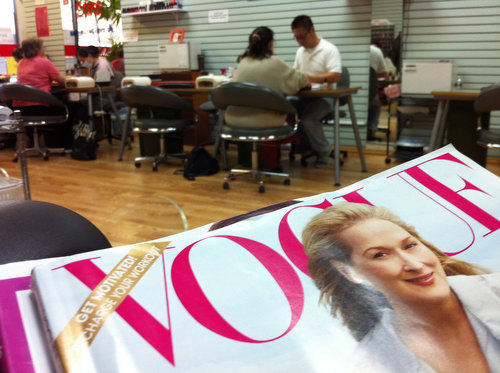 In the magazine, I saw this Marc Jacob ad, which reminded me of Hunna and Srimp!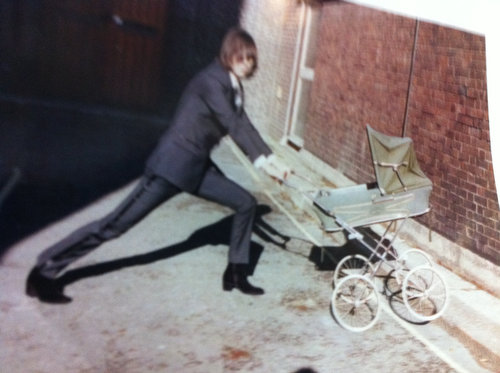 Except more couture, of course. What a fun afternoon.